Stuck on the other side of the world, with a global pandemic we had to decide what is best for our family. Our decision not to go home was a difficult one, but Charo and I think we made the right one. So for now, we are staying safe in Thailand.
The Website
There are a lot of reasons why I stopped writing; the main one was the lack of time. Moving from place to place, and working with the kids does take a toll on you. Now that we've stopped in one place, I'm endeavouring to write more. I'm putting time aside every day to write, and when something is complete, I'll post it. For now, I don't promise any order, and it'll just be up when I complete them. I hope you still take the time to read them and hope you find them enjoyable.
Speaking of websites, my buddy Toronto Mike interviewed me a couple of days before we made it Thailand. Have a listen if you're interested. While you're there take a look at everyone he's interviewed and cherry-pick another episode.
Where are we now?
We are safe and sound on the island of Phuket, Thailand. We arrived here mid-March, coming from Vientiane, Laos. We hadn't planned this. Our main objective was to find somewhere clean, safe with a good medical system, and a good supply of food. With the help of Charo's brother Eduardo, I think we found it.
Should we stay, or should we go?
Back in the middle of March, borders started shutting down in this part of the world. One of the first to close it's borders to tourists was Vietnam. That was a problem. Way back in January, Charo and I bought tickets for a flight to Hanoi, Vietnam, that was due to leave on March 19th. We were making our way from Luang Prabang to Vientiane to get to our plane when we realized there was no way we were going to Vietnam. Flights were still travelling, but no processing of visas for foreigners occurred.
Over the next few days, Charo and I discussed our possibilities. Honestly, this was a harder decision than you think. Up until this point, Charo had not been following the news. She placed all of her efforts on our next destination, and what we'd do there. We had targets in mind, like Cambodia, Thailand and, of course, home to Canada.
Since mid-January, there was a noticeable decline in tourism. We wanted to see so much, and what better time to go with fewer and fewer tourists around. Cambodia was offering unbelievable deals to see attractions like Angkor Wat.
The big question?
We were following the news back home hearing that insurance companies were telling Canadians to fly back home ASAP, so we thought we'd look into this. When we called World Nomads, they told us to do what's best for our family. Since our policy began well before the outbreak, they shouldn't deny a claim for any reason.
Then the What if questions came in. What if we were stuck? What if we became sick?
After a few passionate discussions, and some timely advice from Eduardo, who is currently living in Shanghai, we decided to go to Phuket. It was the closest place to Laos that we felt comfortable staying.
We had already travelled through northern Thailand with the kids, and not only did they enjoy the experience, but they enjoyed the food. Always a bonus, especially if your plans are for the long term. Charo and I never really planned on coming to Phuket as part of our trip.
Eduardo's advice came in handy as he had been to Phuket several times. They have good food, good weather, and proper medical if the need arises, not only that you can find long term rentals easily.
The final option was returning to Canada and home to Toronto. We had a few challenges to get back.
Our house is still rented. We would have to find somewhere to rent till July, that's furnished. A few days after we were in Phuket, an old friend Jason sent me a message. He offered us a place to stay if we needed it. It's nice to have options, but it's even better to have good friends who look out for you. Thank you.
If we did return, we would have absolutely nothing to do except being on the internet. We only have 7kgs worth of stuff each we're taking along. That doesn't give us much space for things like board games.
It's the beginning of spring! It's beautiful there, but if you're coming from 30+ degree Celcius for the last few months, it'd be a shock to the system. Our winter stuff is all stored in the house. Truthfully, I don't want to spend any money getting clothes for the kids because they'll most likely outgrow them for next fall.
The most significant problem is another 30+, that's how many hours it would take to get back to Toronto from Vientiane. We know we're going to at some point, but we feel too many cases are coming from people travelling by plane.
What are they doing in Thailand about Covid-19?
There is a two-week shutdown that started April 13th with a 10 pm to 4 am curfew.

They banned non-essential between provinces and districts. Imagine living in the Junction, and you would not be allowed to go to Bloor West Village.
You are encouraged to only go to the grocery or pharmacy. The Makro grocery store is on the borderline. Luckily, we are on the right side of the line. (*Also to note, the grocery stores are fully stocked)
Residents and tourists are allowed to go outside but are encouraged to stay inside as long as possible.
Flights to Phuket are suspended until April 30th. April 10th was the last commercial flight to leave Phuket.
To get our information, we've been following the Thaiger newspaper. It's a newspaper that seems to be local for Phuket.
Face masks are mandatory. When they were not some places denied service if you were without one, now, If you do not wear one in any public area, you will be fined.
Most grocery stores and 7-11's have a person at the front, checking your temperature at the entrance.
Nurses are going to every house to check people's temperature.
What are we doing to pass the time?
Well, everywhere is closed, including the beach! Going out is not prohibited but also not encouraged. So we're stuck inside. The kids have been playing cards, swimming, building things out of cardboard and plastic, playing Monopoly and repeat. At first, Charo was a reluctant Monopoly player; now, she can't get enough. I never realized my wife is so competitive! The Monopoly queen starts trash talking when she sees winning as a possibility and has at least on one occasion made a participant cry. Mateo is on the opposite side of the spectrum. He will prolong the game as long as he can, and at the cost of winning. Daniela has yet to win a game. She's reluctant to build houses on her property because she'd instead have cash in hand. I'm guessing that's a good sign for life, but not so much in Monopoly.
The hardest part of staying inside is the limited things we have to get us through the day, but we're managing. I have put together this schedule for the kids:
The Kid's Schedule
Prodigy (Math)
Rosetta Stone (audible) Daniela is learning French, Marco is learning Spanish
Reading
Raz kids
Writing
Creative time
Exercise time
It is a flexible schedule since we do not all have devices. Everyone can work at their own pace and does 30 minutes a day.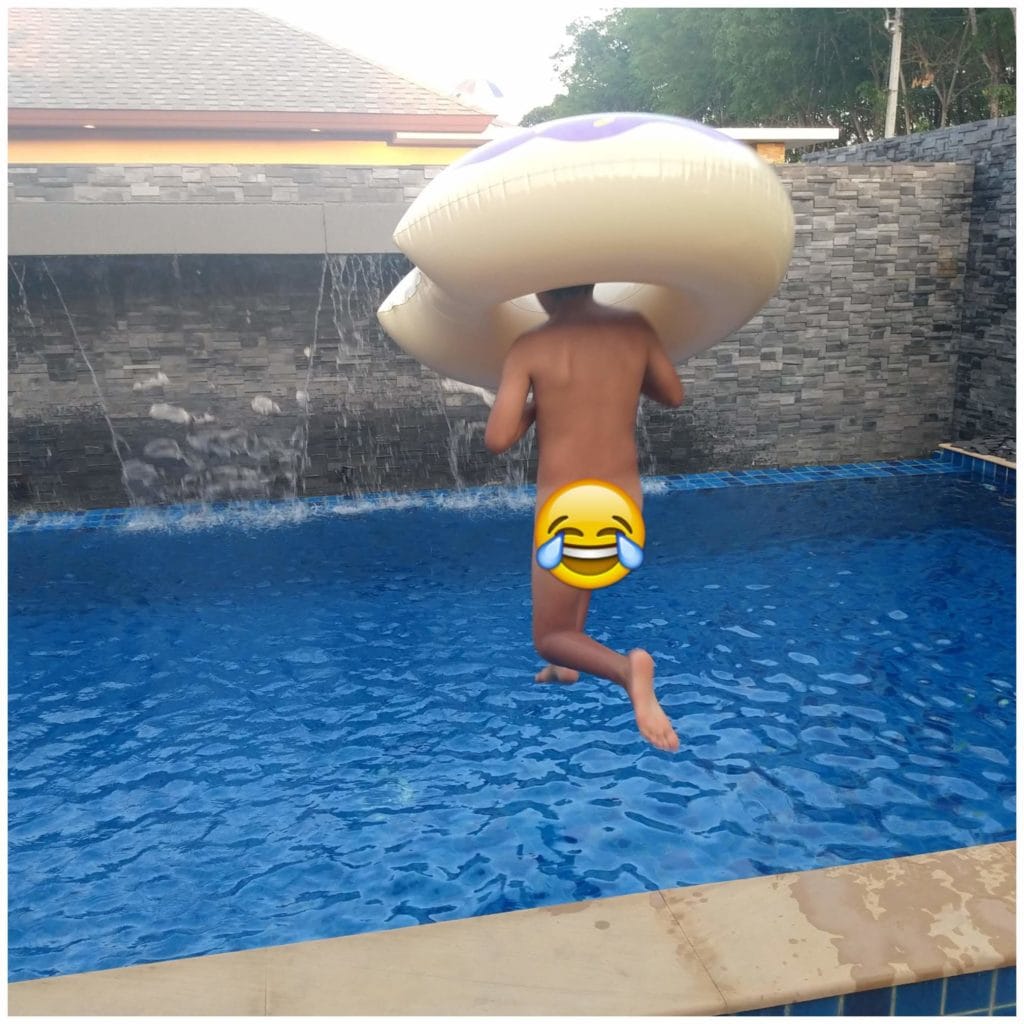 That totals about three and a half hours worth of things to do, and they scatter them out through the day. The twins usually want to take a break by playing Monopoly while Marco spends his time sleeping. I don't think he has seen the morning since mid-March.
Charo and I have enrolled in Masterclass, and we're watching everything there. The best part, you don't have to sit through everything. We've been picking and choosing lessons as we go along and honestly, we feel we are learning. Charo's picked up her cooking game. While we are stuck here, I've also begun an online course through the University of Toronto. I was planning to do this in the summer when I returned, but since we're not doing too much, I thought, why not.
Finally, the evening is movie night, every night. We try and watch movies as a family, and everyone gets a pick of film. That's where the days usually falter as I really can't stand the movies the kids pick. They end up choosing the same thing over and over again. You know I love my spiderman flicks, but you can only watch them so many times in a week. I had to tell Mateo we can't watch the same movie every night. It's getting better. The other night we watched the remake of the Karate Kid, a choice by Charo. The kids complained through the first half and were mesmerized in the second half. It was scary for the three, as they don't usually watch movies with any violence.
Hope
So, as you can see, we're doing alright. We also have some signs of hope here. The number of new cases is decreasing daily. We've had a few zero days on Phuket in the last week, although we did have a few new cases today.
Our plan to return home is still up in the air, but I feel we made the right decision to stay in Thailand.
Thanks for reading, stay safe, and stay busy.