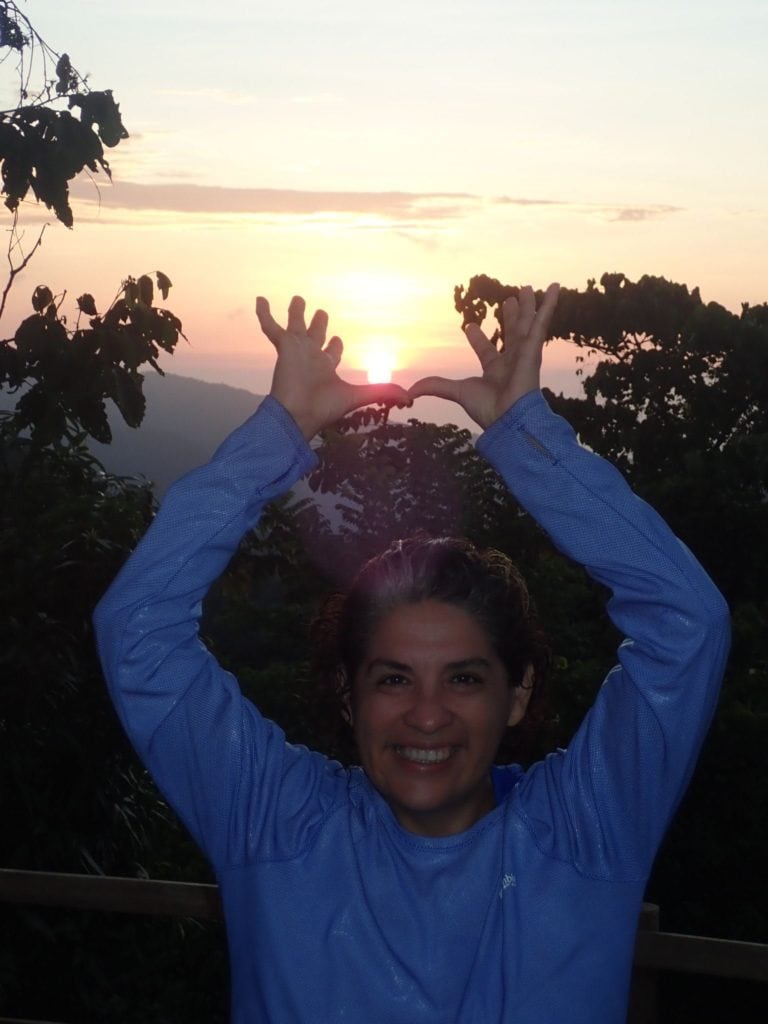 Even though we hadn't been to Santa Marta for long, it was enjoyable to get back to a small town. Our plan when we arrived early to Minca was to arrive early and enjoy our one night stay there. When Charo was researching our stay she came to the conclusion it would be like our stay at Sierra San Juan in Bonda, a small town with beautiful scenery and mostly quiet.
Where we stayed in Minca
Cabanas el Descanso y Zamukia was the perfect spot to take it easy and we found it on Booking.com. They have two bungalows at the end of the property with a view of Santa Marta.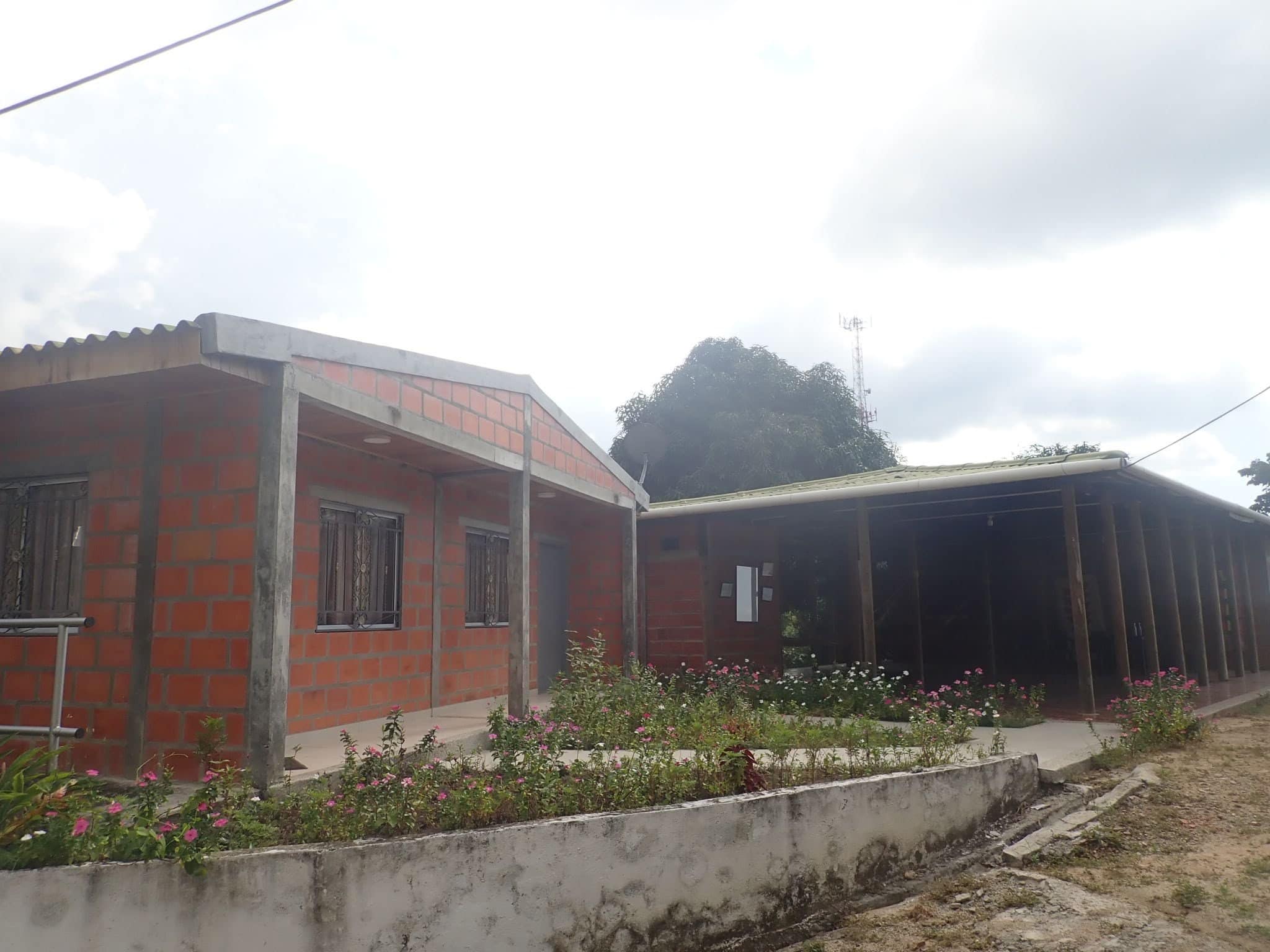 Our bungalow was a perfect size, with two sets of bunk beds, a private bath and a small living room with cable tv.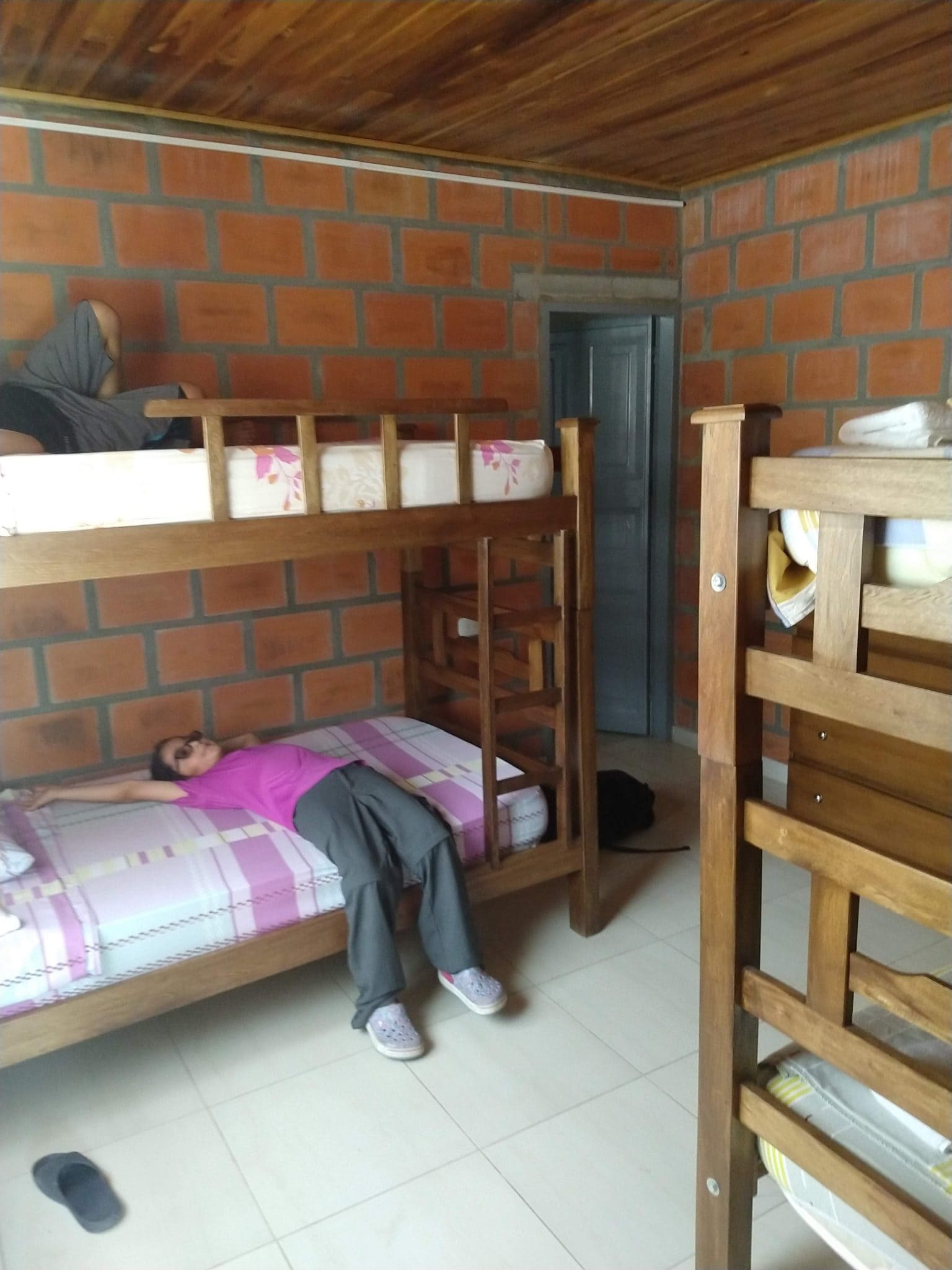 The dining area and kitchen are a communal area and had 4 wonderfully welcoming hammocks.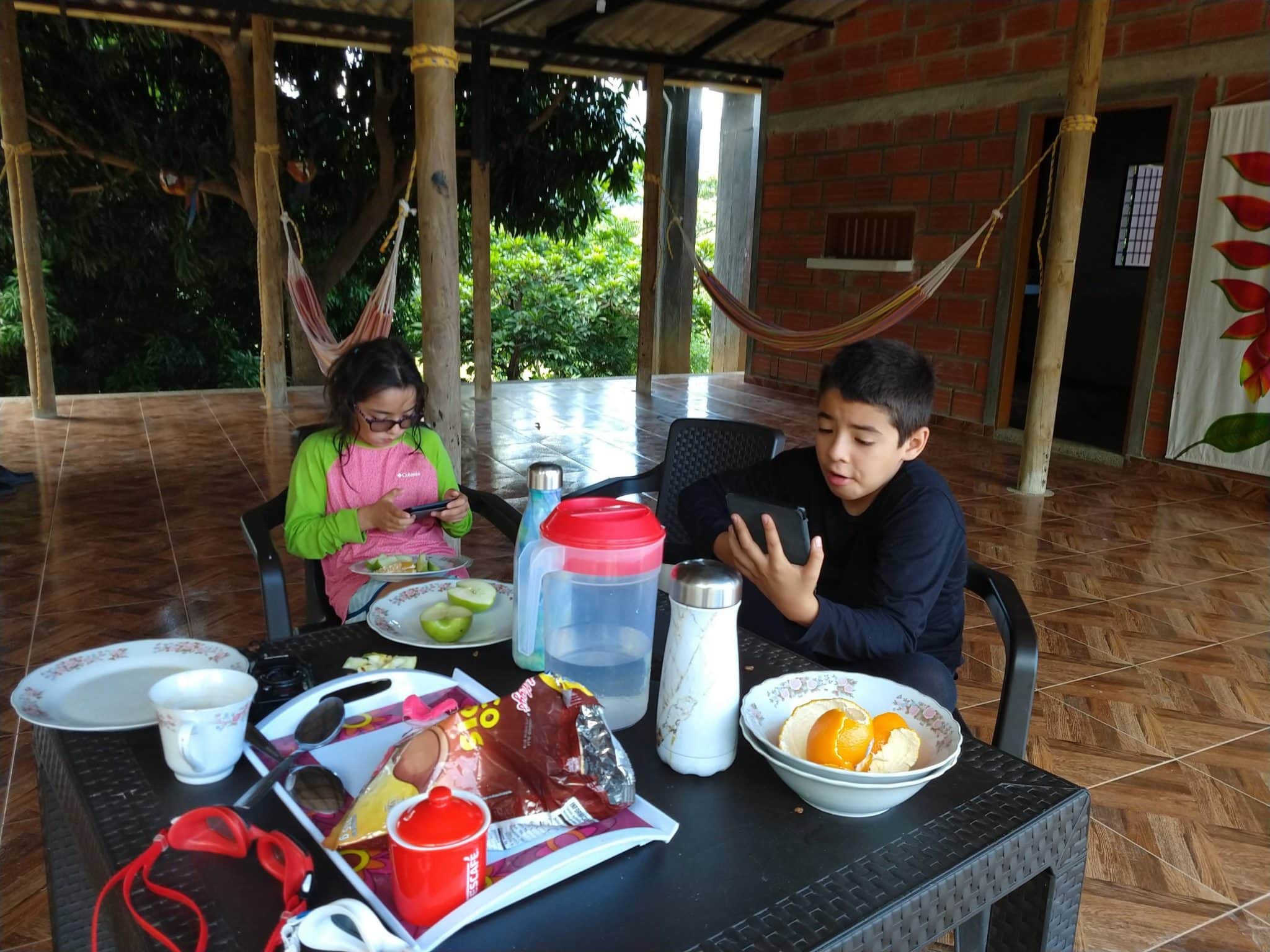 As soon as we got there the kids were drawn to the swimming pool.
And Charo slept in the hammock for a couple of hours. All the travel had finally caught up with her, it was just a day later than the rest of us.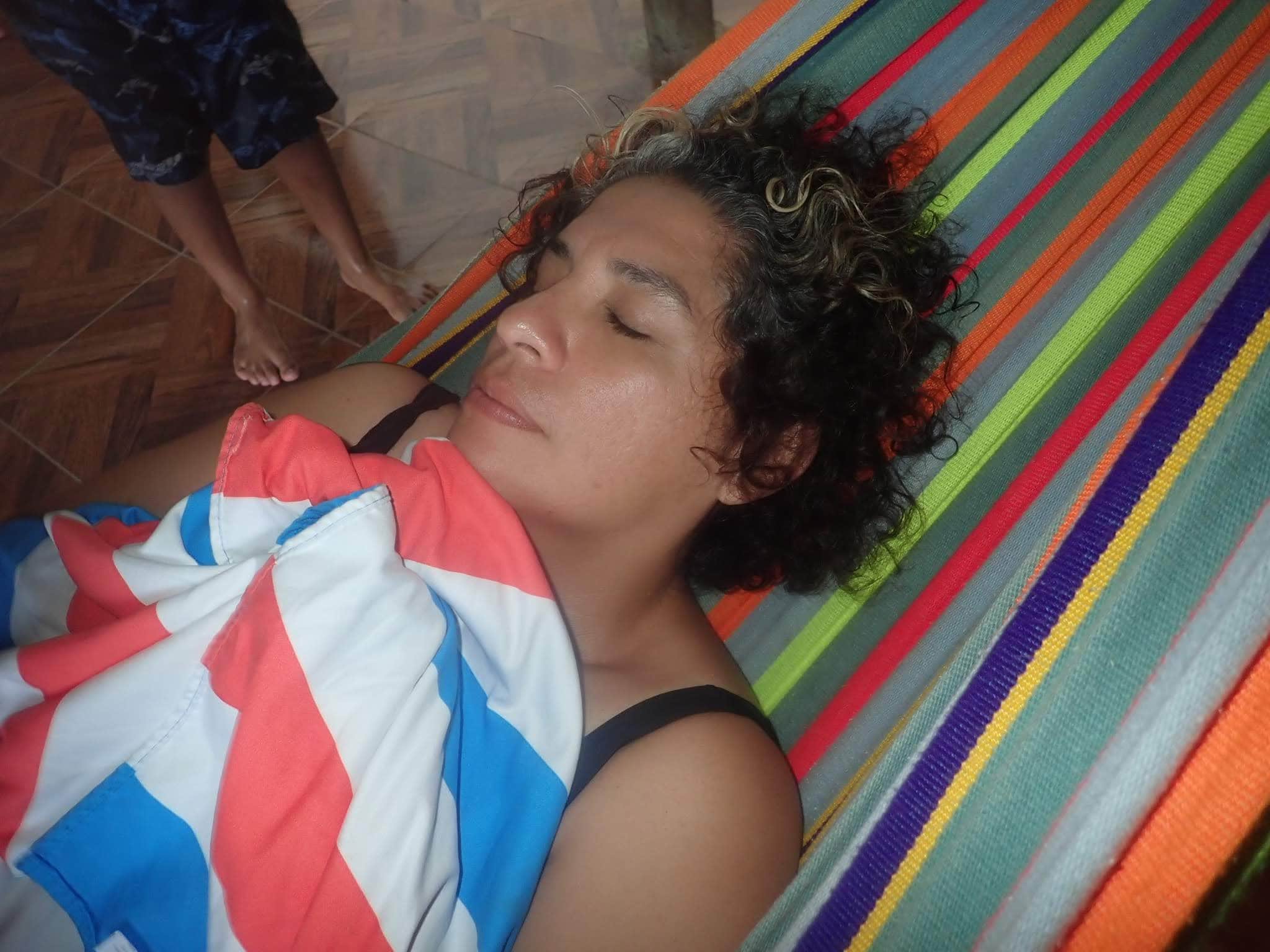 Later that night
Honestly, our biggest activities had to do with the swimming pool, hammock, and for me catching up with the blog.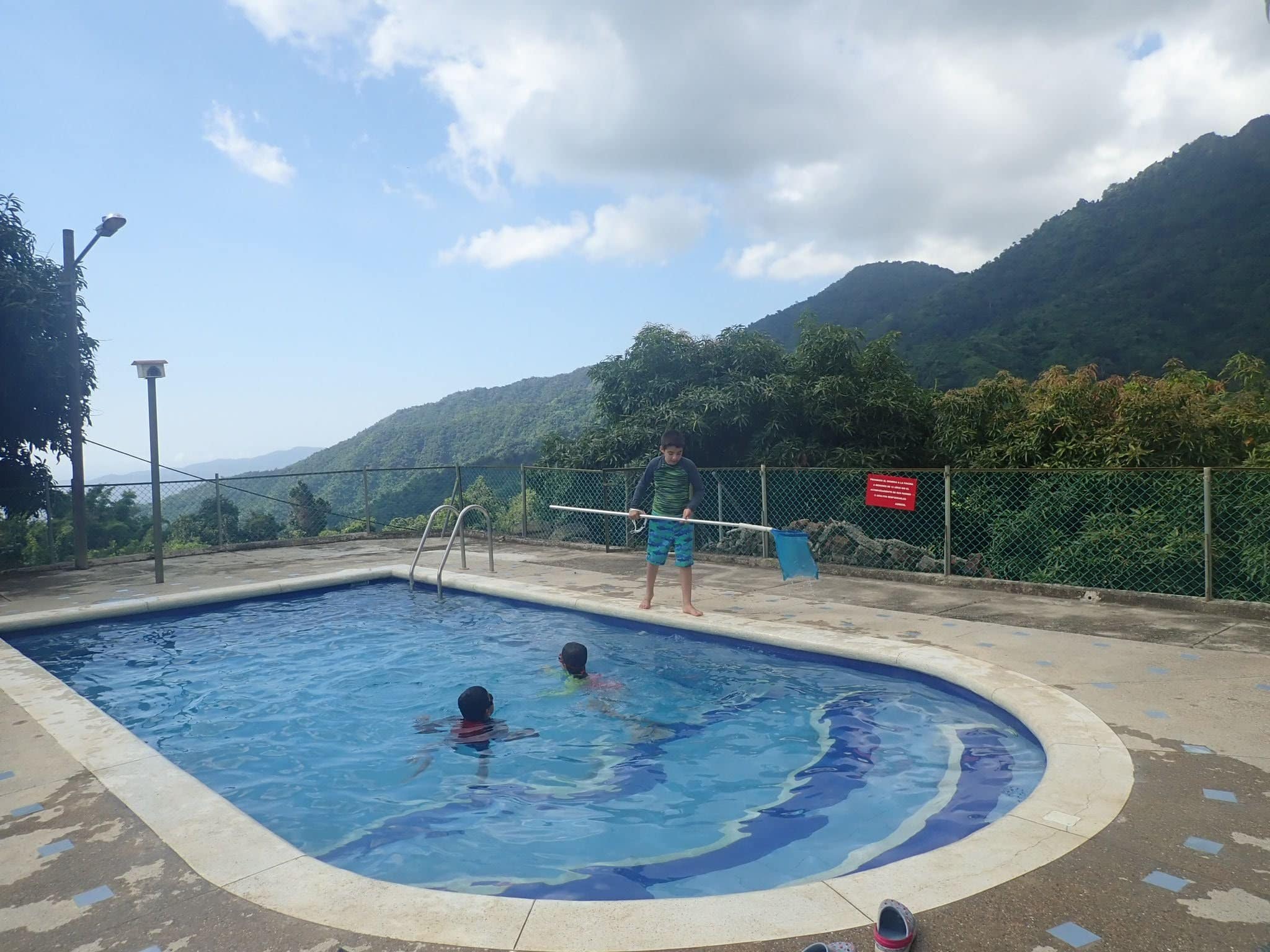 In fact, we were so relaxed that we just ended up eating cereal for dinner as not one of us wanted to venture into town.
We were glad to have that day to relax, and we thought about staying a second day when Alexandra from Casa Blanca contacted us. She had to cancel our reservation for the next day because there was going to be no water service to the building. That made our choice easy. We're staying another day at Cabanas el Descanso y Zamukia.
Find out more about where we stayed on booking.com
The Thunder Storm
So apparently I'm a big chicken. The rain was coming down heavily, and I was lying down in the hammock. There was thunder and lightning off in the distance, and that's when I heard it. There was a buzz, and flashing light, and a loud boom. All the electricity went out, and I ran indoors. I was already protected under the structure, but still, I needed 4 walls around me.
At this point was when Charo started making fun of me. I had tried to keep everyone inside while there was an amazing sunset happening. I guess I deserved it. I should know better.
Turns out the lightning hit inside the town and knocked out all the power to the community. So we had to improvise. We went to the dining area, brought some flashlights and played some music on Charo's cell phone since my phone was stolen not too long before. I played the tunes, we danced and even took some time to make shadow puppets.
About an hour later the power was restored. It was kind of cool because you could hear a cheer from several people in town.
Our Activities in Minca
Minca is a mountain town, and there are not many better places to see a sunset from.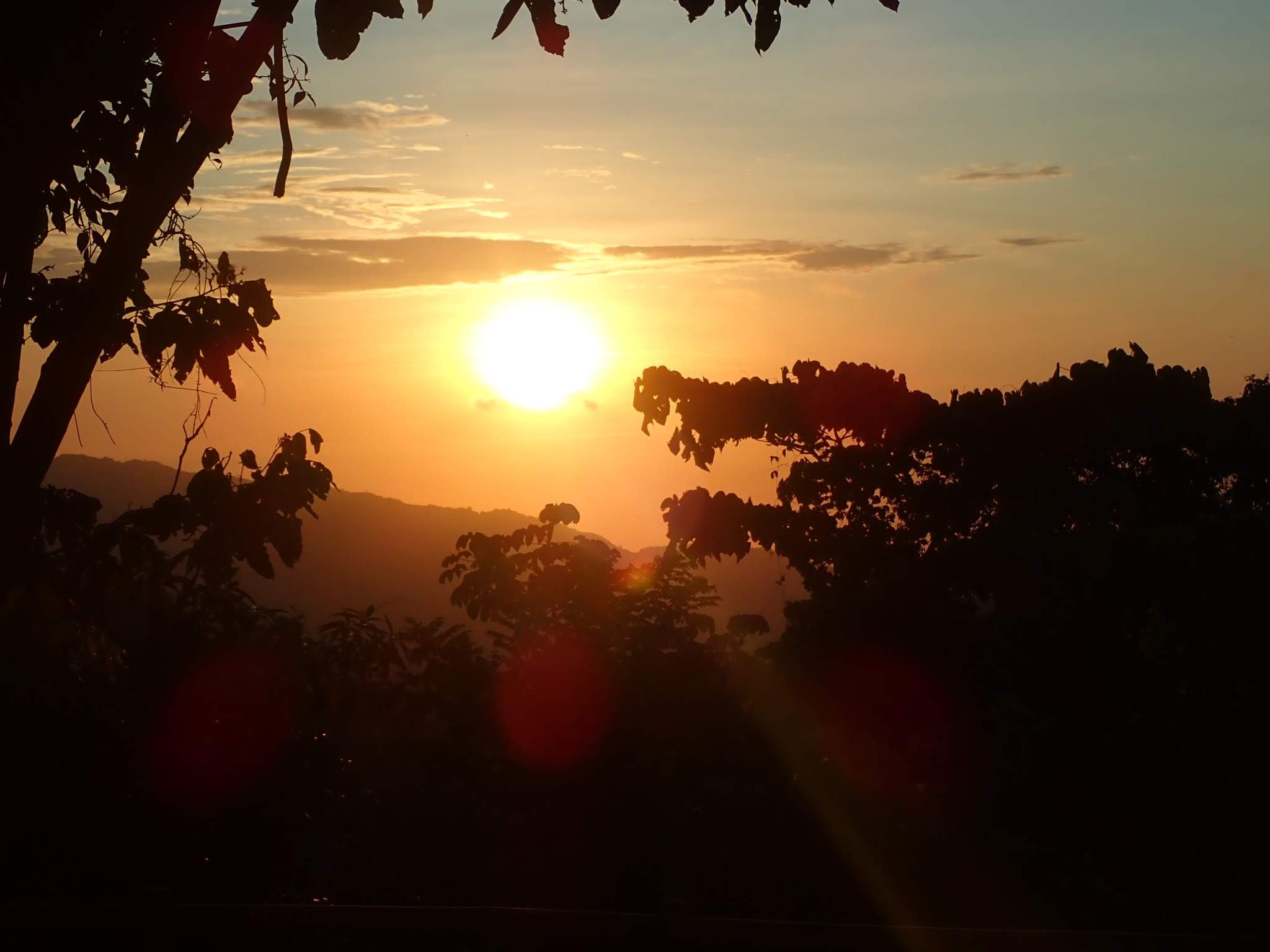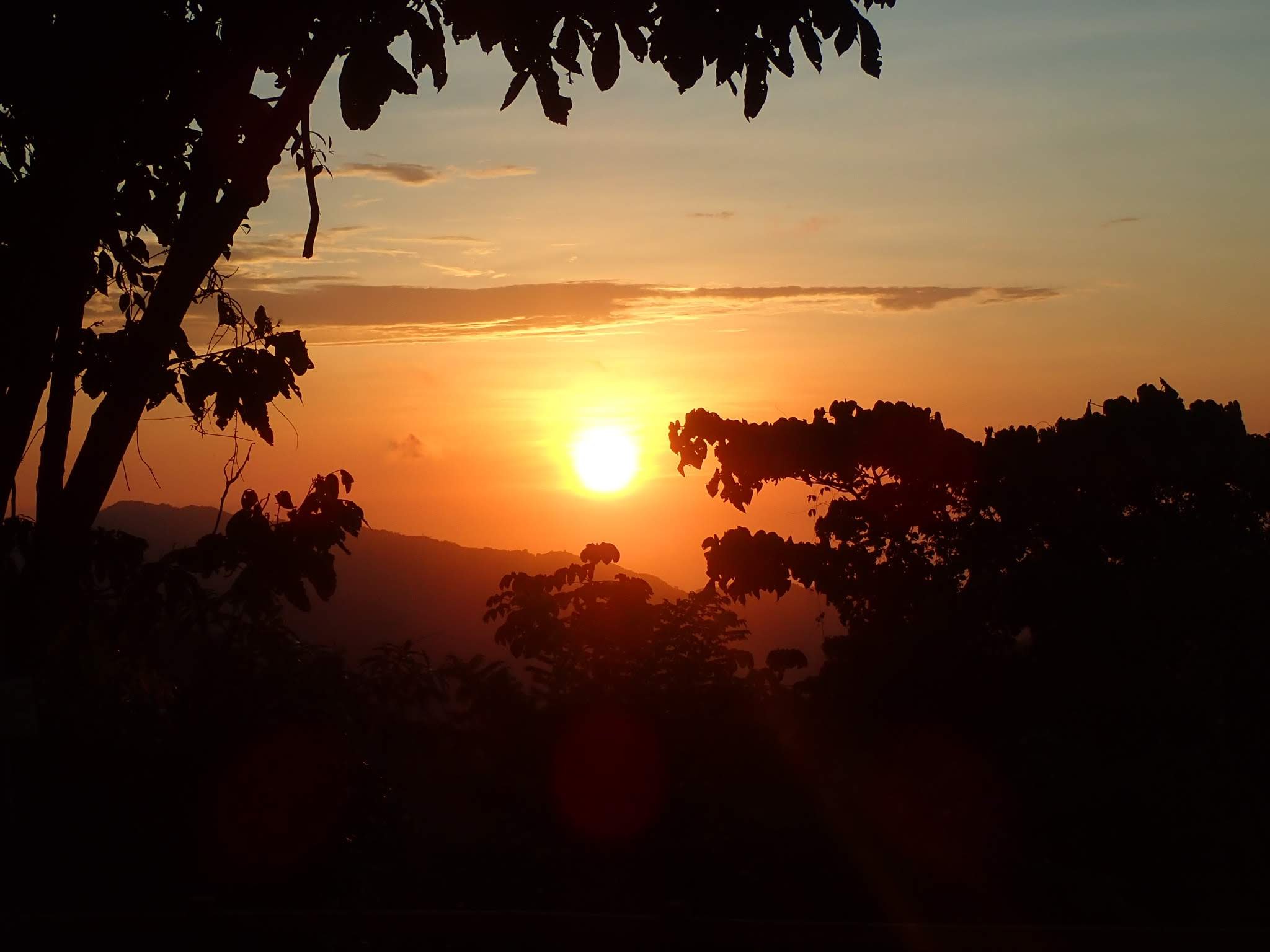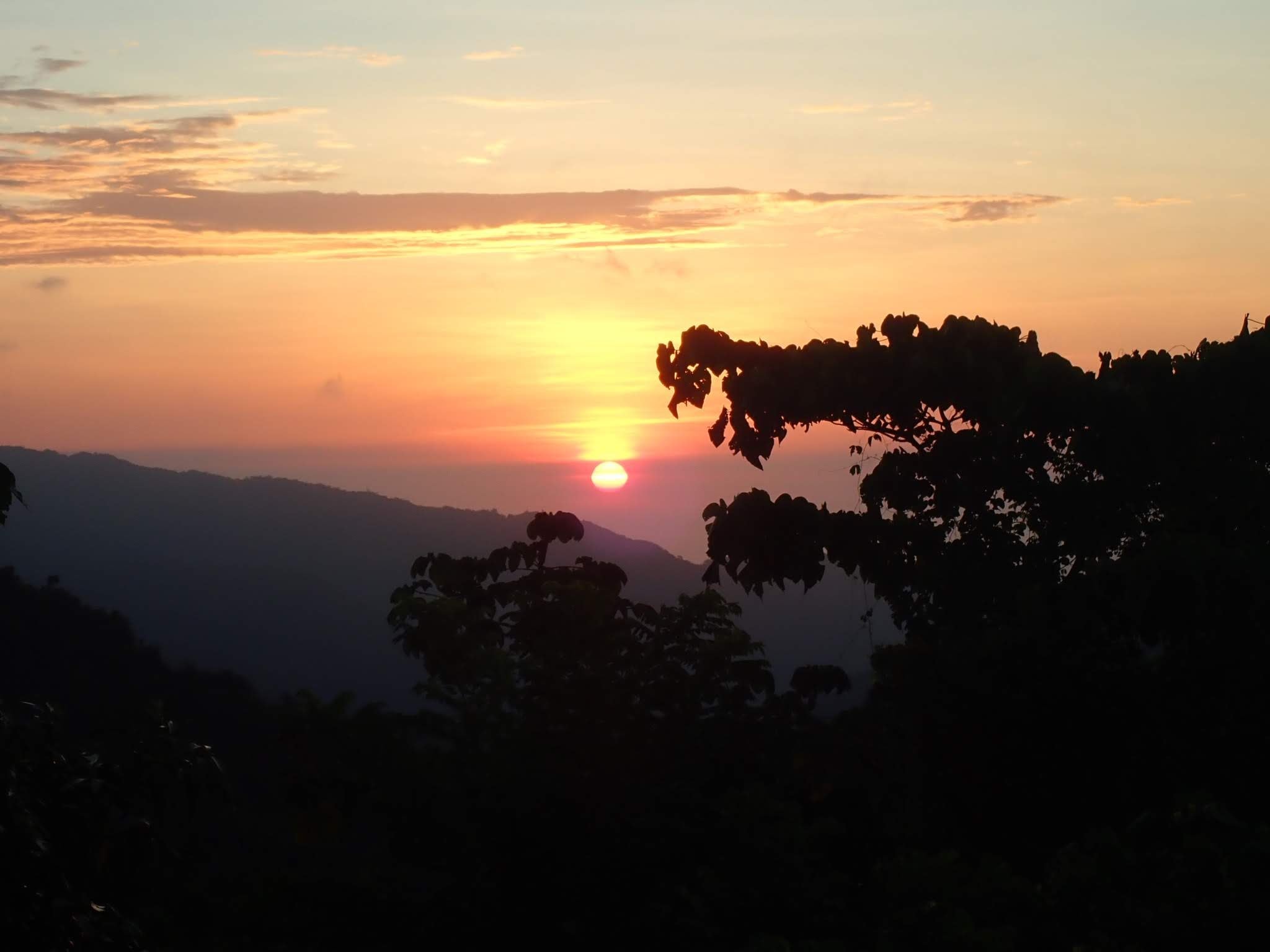 Since we had a lazy day on our first day, we decided to check out the town. We went right to the town center to see the church and workout playground.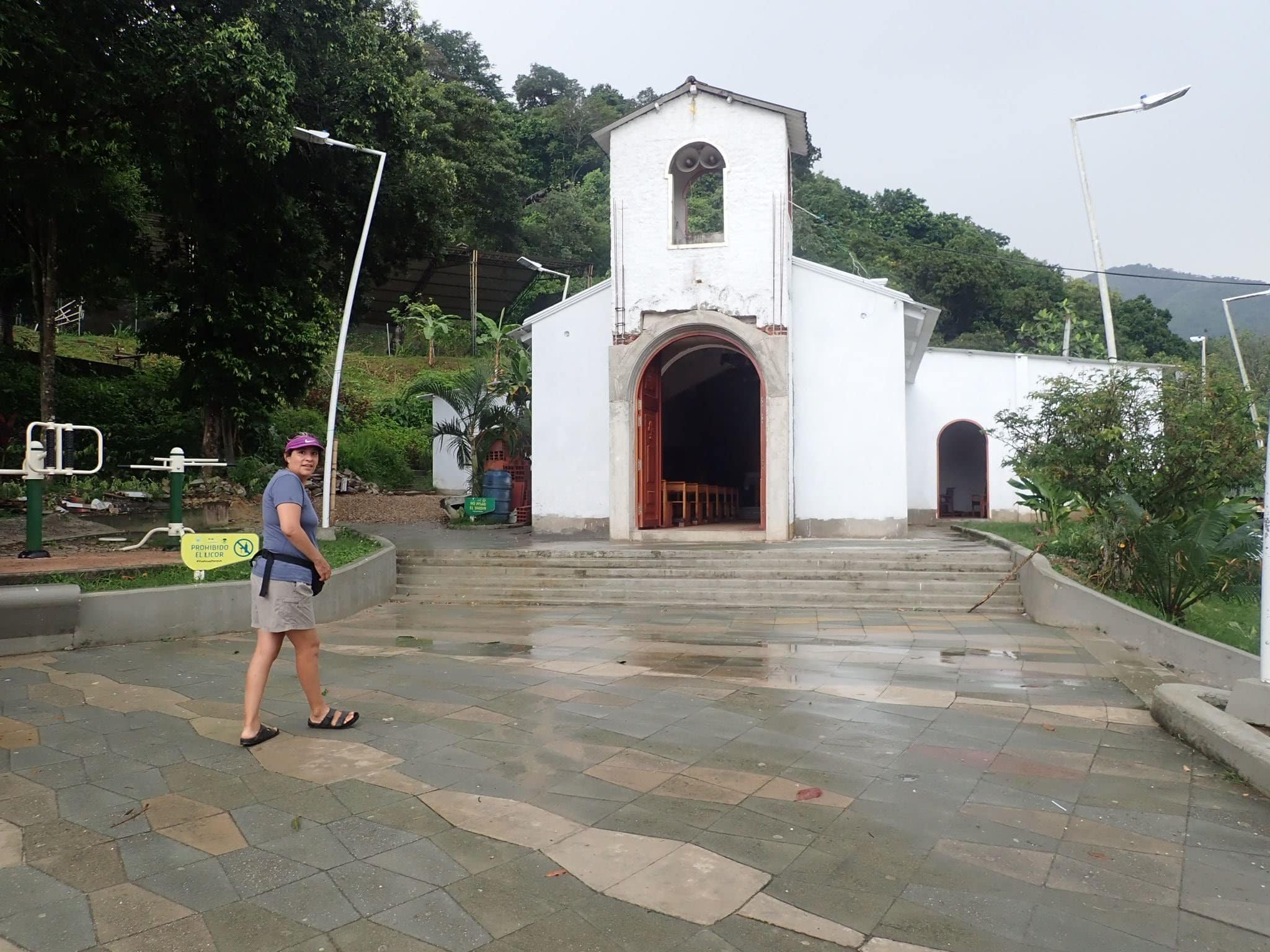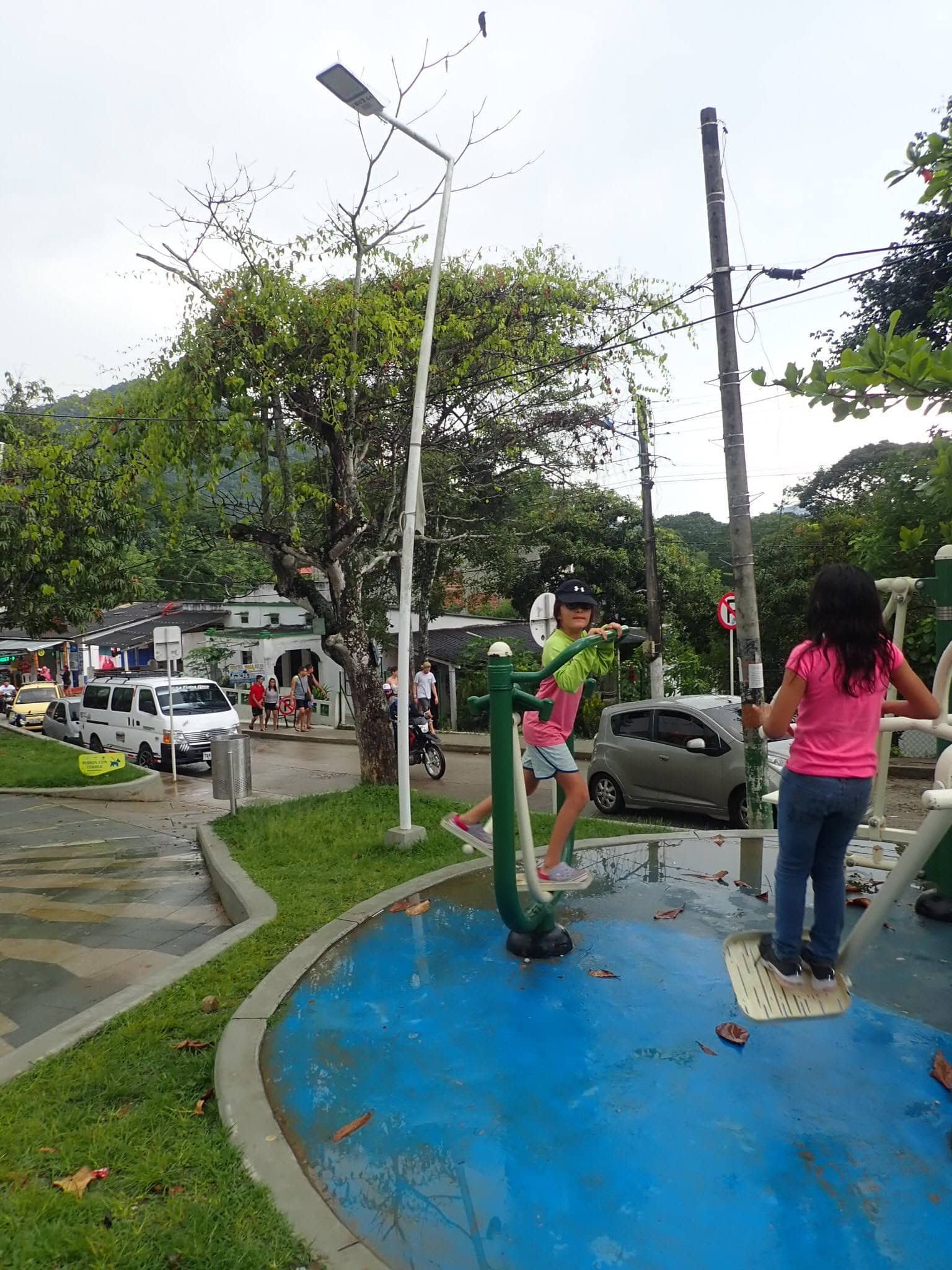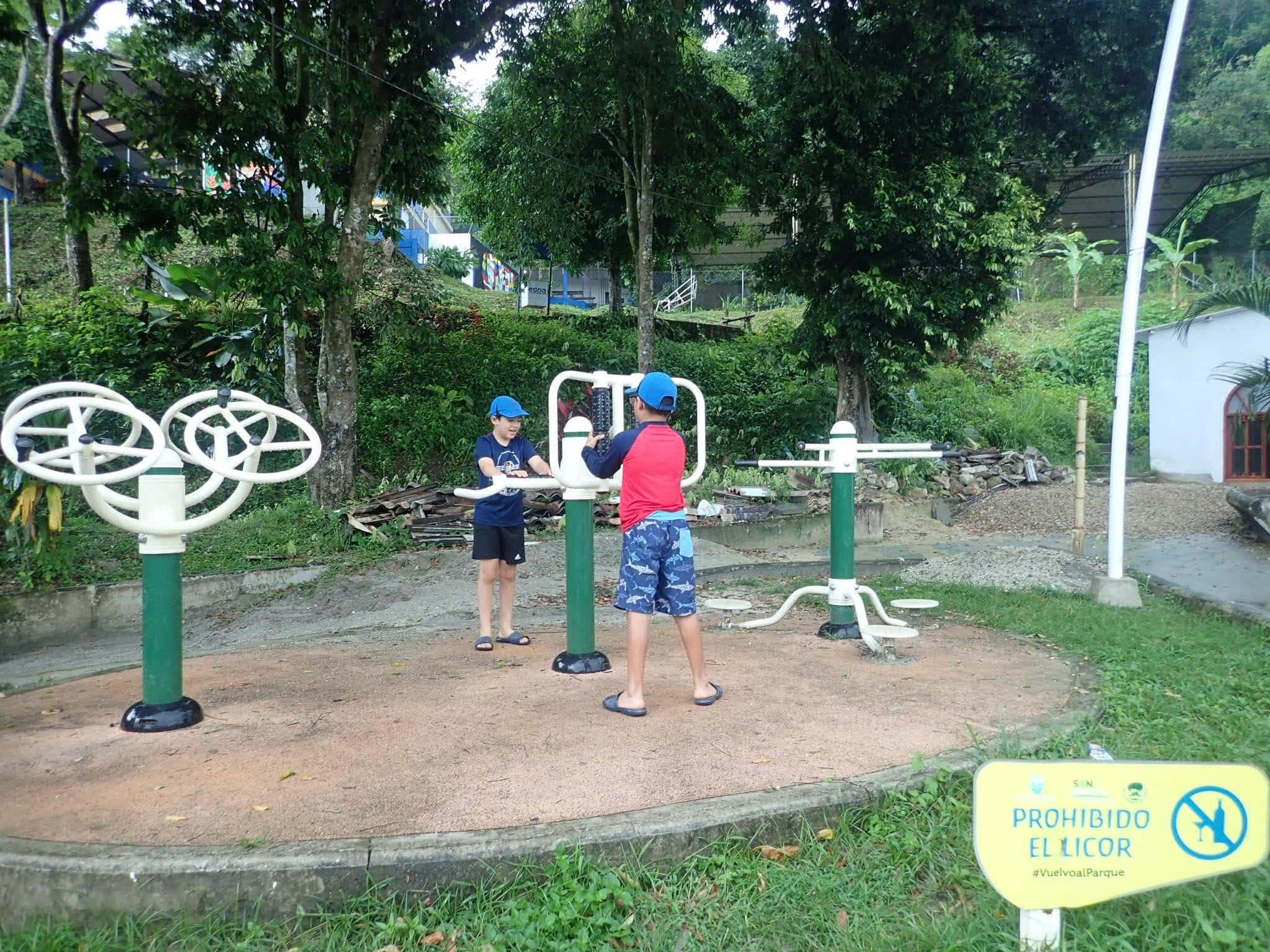 On our quest to find the best desserts around we searched the town up and down. That's not too hard when it's two main streets that you have to comb. We did find some amazing homemade ice cream at La Tarteria.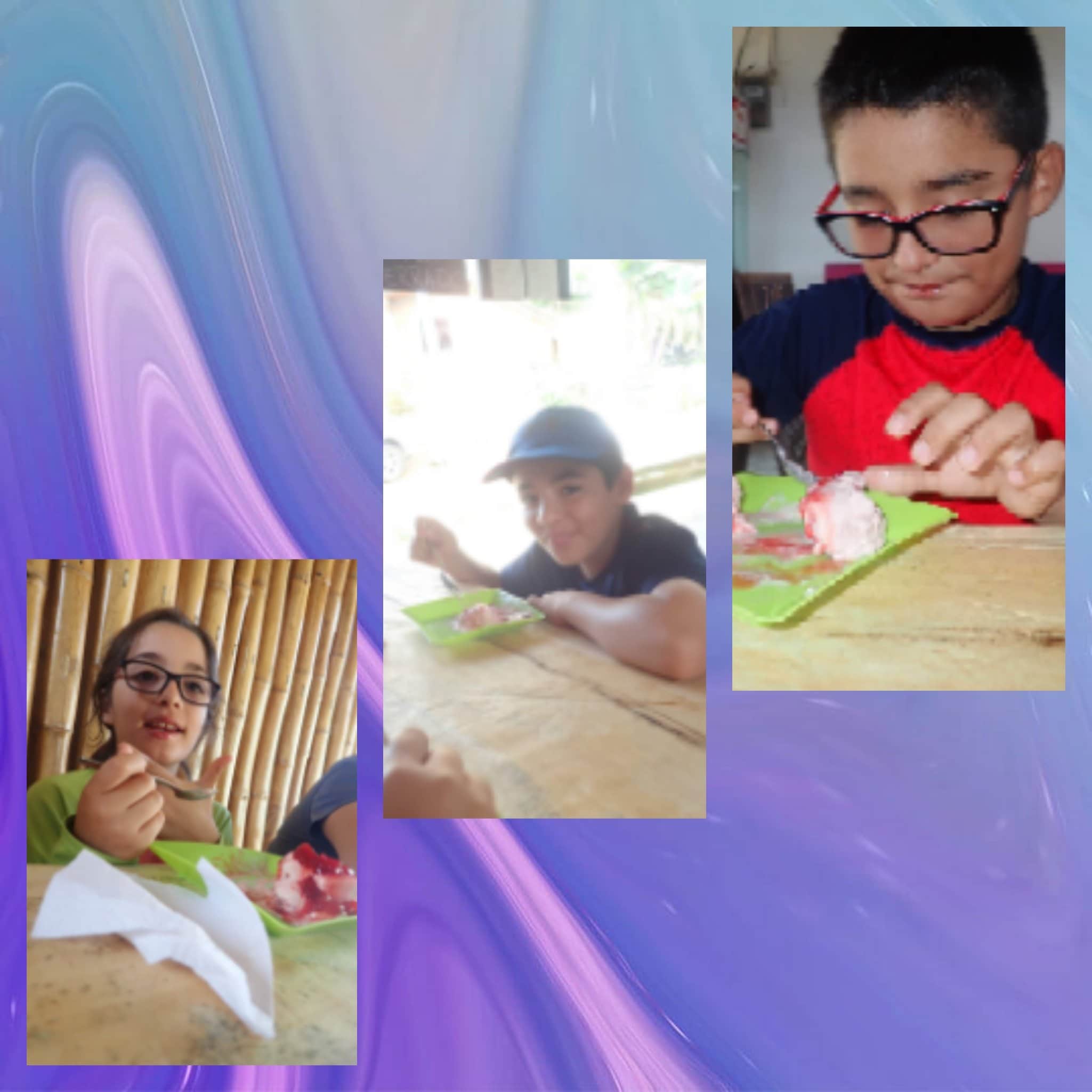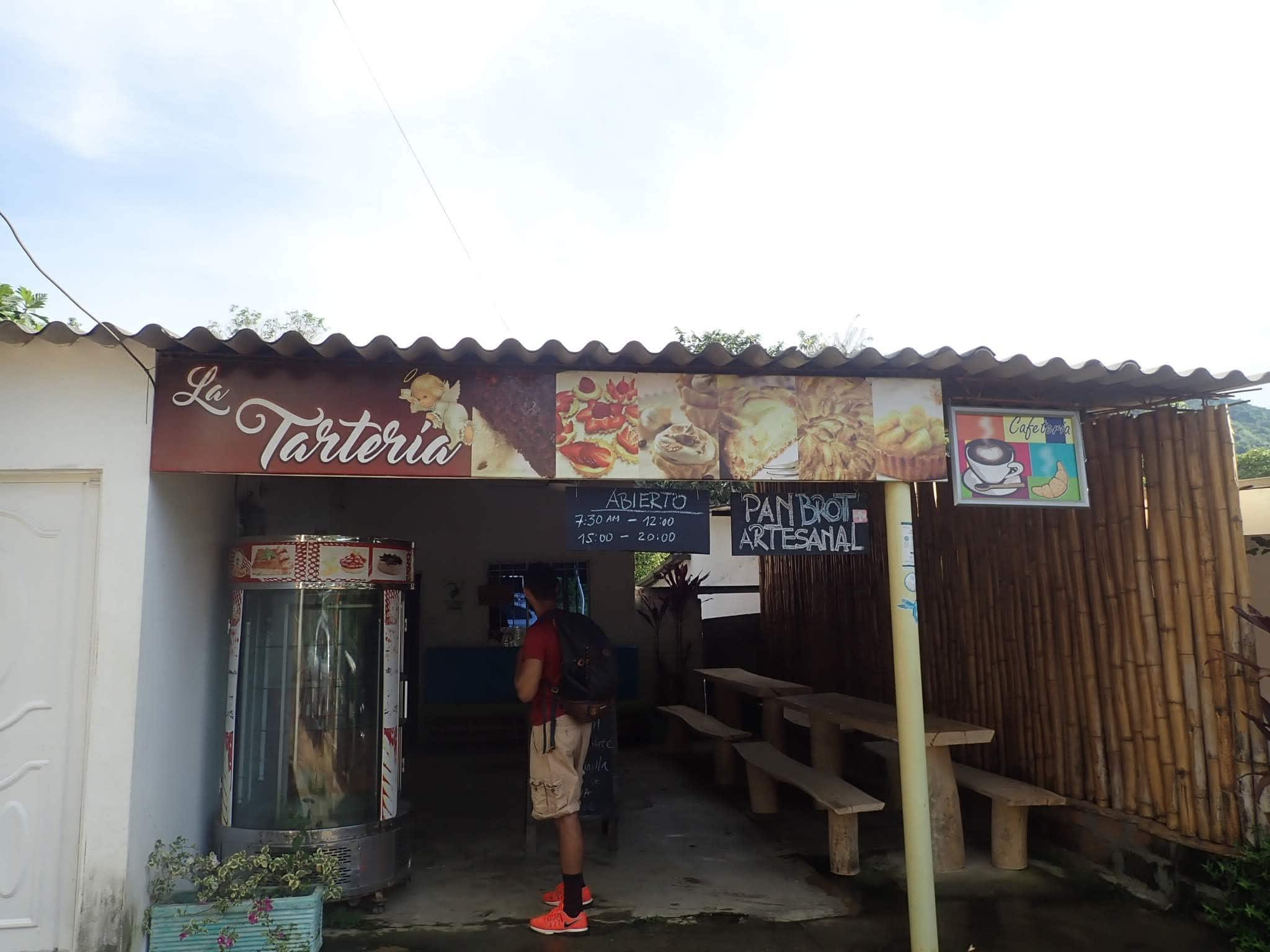 For baked goods, we found La Miga bakery. We bought ourselves a chocolate bread that was very yummy, and Charo had a hot chocolate that reminded us of our cocoa farm tour in Bonda.
Charo and the kids had a Netflix and chill night, while I ventured out to get a pizza at Restaurante Santisabella. The owner of La Tarteria recommended Restaurante Santisabella and it was tasty.
What did we miss?
Since we had such an amazing view and had many wonderful experiences in Bonda, we decided to miss a few things in Minca like:
Taking a coffee tour
Taking a cocoa tour
swimming at Marinka waterfall
Simming at a swimming hole
or visiting Casa Elemento and it's the giant hammock
We found bloggers The Culture trip wrote a great list of things to do if you're interested.
Our thoughts
We had a great time in Minca. We needed some downtime and this was the perfect spot. Most travellers do not have the time to go to both Bonda and Minca. Our accommodations were excellent in both locations, so I would not put that as a factor. To see the sunsets or have the use of a swimming pool I'd choose Cabanas el Descanso y Zamukia in Minca, but for some great family activities, I would choose a stay in Sierra San Juan in Bonda.
Thanks for reading and happy adventuring.
Our next stop: Cartagena, Colombia
Our Last stop: Santa Marta, Colombia