Where we were on the first day of school
Charo and I have been planning this trip for the past 4 years. Actually, Charo has, as you know I'm just along for the ride. There is only one thing I planned to do. On the first day of school, while my friends and former students settled in for their first day, I wanted to live cast myself on a beach, drinking something with an umbrella in it. That didn't happen.
My family and I found ourselves in the total opposite of a beach environment, the middle of the jungle. It was hot and humid. Lush and vibrant. Peaceful and quiet. That's what you'll find in Bonda, Colombia.
Sierra San Juan Ecolodge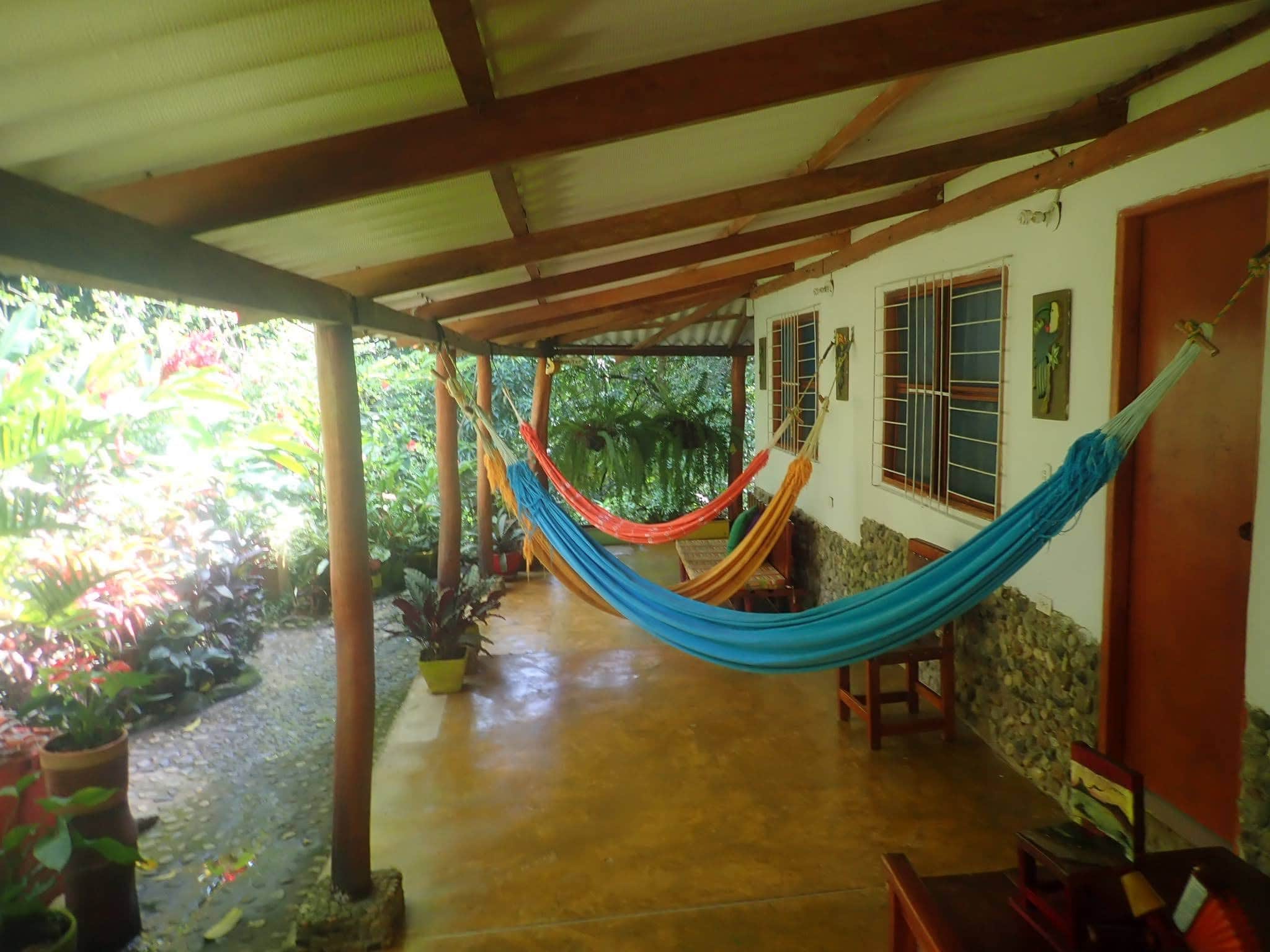 This place brought back memories of Finca Tatin, in Rio Dulce, Guatemala (I have yet to complete this blog post, but will link to it in the future). Upon entry, we met the staff. We felt their warmness and saw how kindly they treated one another. If they treat themselves this way, you can guarantee that is how they will treat their guests. We were right.
We arrived after a long night of travel. An 8 hour night bus became a 12-hour ride. As we arrived, they took care of us. We were shown our room and made sure we knew where the bathroom was located. It was sorely needed. In fact, I even had a few hour nap in one of the hammocks as well. I really appreciated the time given to us, to allow us some time to settle in.
Raphael, The owner
It takes a lot of courage to be an entrepreneur. It takes even more courage when you really don't know what you're doing. That's where Raphael found himself just a few short years ago. His father runs a hotel in Santa Marta, but he himself was an engineer. Like most, he went to school, got his degree, and found work in his field. He went to the office every day working for someone else.

Until one day he had an invitation from his parents. A year previous they had purchased a property in Bonda. They planted trees and plants. Then, they asked Raphael to go for a visit, as he had never seen the property before. When he arrived, he fell in love. He couldn't believe what his parents had done with the property in such a short time. During that weekend, his parents made him a proposal, to run the property like a hotel.

At the end of the weekend, Raphael went back to work and promptly informed his manager that he was quitting. He remained the rest of that month to finish up loose ends and then set his eye to his new goal.
Today, I can tell you that his choice was a wise one. When he talks to you about his hotel, his staff, and his life he is glowing. The Sierra San Juan Ecolodge is clean and quiet. But most importantly, is his relationship with his staff. He treats them with class, dignity like they are part of his own family. Raphael feels his greatest success is giving others opportunities to succeed. He is encouraging Ana, the chef, to open her own restaurant. Yes, that would mean she leaves, but he believes that her success is more important.
I'm not the only person who has recognized his own success. The university in Santa Marta has hired him as a liaison for students in the travel and tourism field. He talks to them, gives them pointers, ideas and helps them achieve success.
The Ecolodge
Our room was small but comfortable. We had two bunk beds, Mateo and Marco wanted the top bunks, leaving Charo, Daniela and I sharing the bottom two mattresses. Our bathroom was separate from our room.
Accommodations included the price of breakfast, while lunch and dinner were extra. He created a flexible menu to suit his clientele. For example, they chose to make pizza for dinner one night since we had the three kids along and it was tasty. The food and experience was always excellent.
Our family highly recommends Sierra San Juan. We enjoyed the food, the property, and all the staff. An added bonus is the activities we took part in were just a short walk away.
The Cocoa Farm
In Central America, we have had many opportunities to learn about chocolate. We had a chocolate factory tour in Roatan. Daphne made chocolate with us during our time at Mano a Mano Eco-hostel. Now it was time to learn about the farm itself. On Paso del Mango, a 20-minute walk from Sierra San Juan, we found the Cocoa farm.
To begin the tour, our guide took us through the fields and explained to us the cocoa fruit takes 4 months to mature from blooming flower to ripened fruit.
As you can tell, there is not one standard colour to a cacao fruit. Like any other fruit, different colour fruits do not only tell how ripe they are but how sweet or bitter they are as well.
The fruit itself is quite hard. It takes a good knife, in our case a machete, to open it up. We used the same machete to cut it off the tree. We were asked not to pick the fruit off the tree. They only use a machete, to ensure the tree is not damaged.
The question that remains, how much does the fruit taste like chocolate? We were lucky enough to try some out.
To my disbelief, it didn't taste like chocolate at all. In fact, I thought it tasted like Mango. Charo disagreed with me. Our guide mentioned that sometimes it reminds people of mango, of even guanabana. The one we tasted was sweet, and we all went in for seconds, and thirds.
In the field, we also were able to check out a couple of different varieties of the cocoa tree. The ones that have been transported from the amazon are of the highest quality and therefore are the most sought after.
Once a tree is planted, it will take anywhere from three to five years to produce its first fruit. This depends on the type of tree and the location it is planted.
After the fields
Once the fruit is harvested it is placed into a fermentation box. There the seeds sit with pulp until it becomes a type of wine.
After, the seeds are separated from the pulp. At this point, all the excess is thrown away. Too bad, if they could only find a use for it like they are trying at the El Toledo coffee tour back in Atenas, Costa Rica. The seeds are then placed on a rack and baked in the sun.
At this point, the beans are roasted over an open fire. You can tell they are done when they finish crackling. Time to take off the shell.
After this, they are ready to be ground, have sugar added, and made into chocolate.
After grinding some chocolate, and adding some sugar, we made some chocolate sculptures and were treated to a nice cup of hot chocolate.
You'd think the tour ended there. No, after that we had a chocolate facial. It wasn't sweet but it was super oily and made our skin super soft.
We highly recommend going on the tour. All the cocoa here is organic, and you can only purchase their products on their farm.
Caoba: The Secret Jungle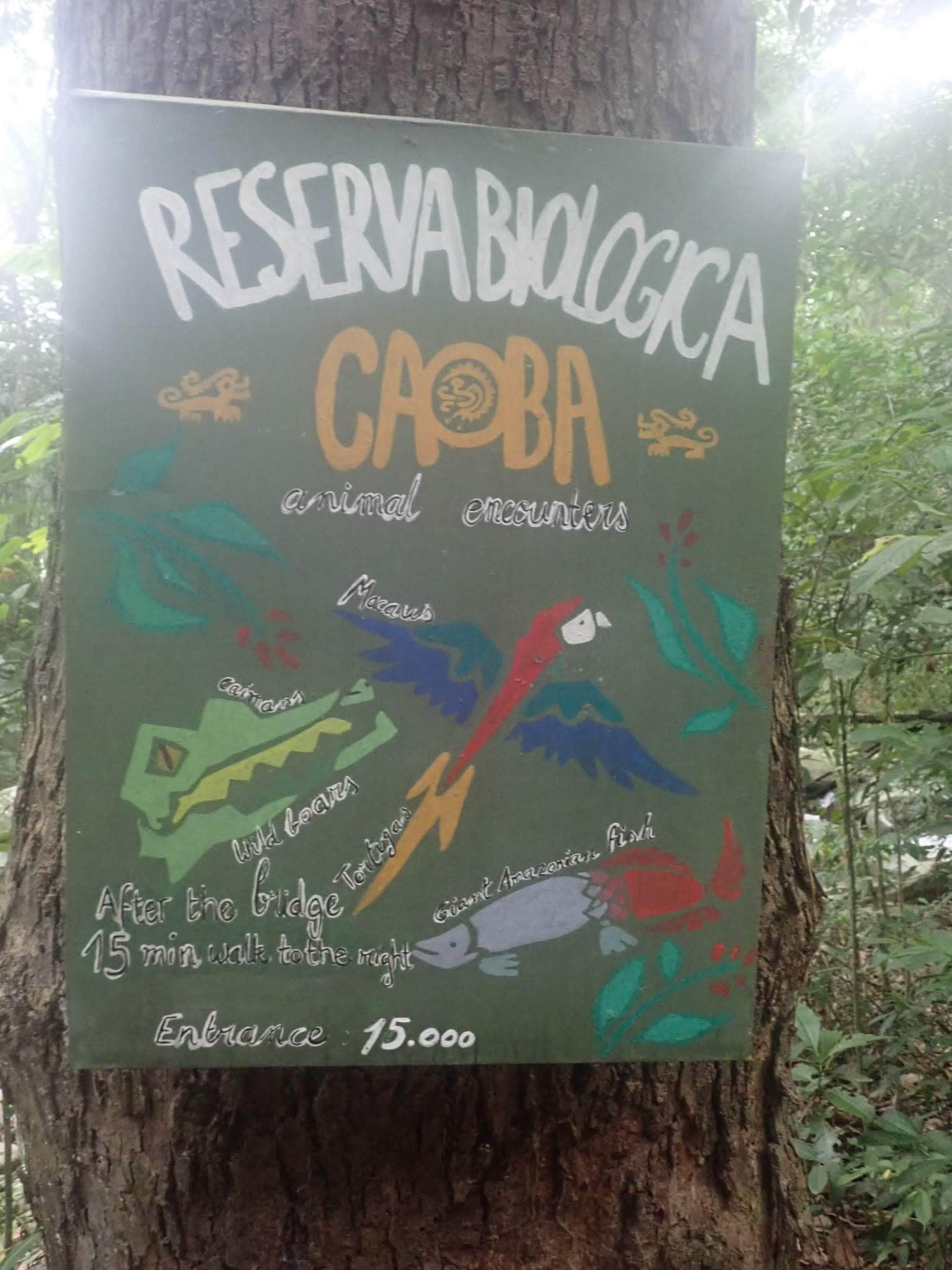 Caoba is a family-run biological reserve that was started about 20 years ago. They purchased the land and it was completely deforested. No trees, no plants. Twenty years later, you would never know it. It is lush with different species of plants and trees. In fact, much of the vegetation here is on the endangered list. Caoba, meaning Mahagony, is also located here and is on the endangered list.
In the beginning, they warned us to not venture off the marked path. It's easier to see a snake or scorpion on the path, not so much in the dense forest.
The path winds through the forest leading you to different vegetation, gardens, and animals.
At the end of the path is a small waterfall with a natural pool. We couldn't help but to go for a dip.
To begin the tour, they tell you that your entrance fee is for a three-hour visit. This is more than enough time to walk through Caoba. The path is well marked, and not strenuous. It is an interesting place to investigate for all members of the family.
Overall we really enjoyed our two nights at Sierra San Juan ecolodge. It was peaceful, the food was fantastic and the activities were perfect for our family. We could have used another day of relaxation here, but we need to move on. A year is not as long as you think.
I'm Sorry…
Dear kitten at Sierra San Juan,
I really tried to stop Mateo from petting you and holding you all the time. I spoke to him, but you were too cute for him to resist. For this, I'm sorry.
Our next stop: Tayrona National Park
Our last stop was: Barichara