Eleven years ago Charo and I went backpacking for a month through Costa Rica and Nicaragua. I remember landing in San Jose and going on different chicken buses to get to Quepos so we could go to Manuel Antonio park. It was a long day of travel. When we planned our adventure, we knew that Manuel Antonio was a go-to spot.
Jungle Creek Villas
Jungle Creek Villas was the spot we decided to call home. Since my brother Frank and his family were joining us, we decided to try and find a place that could accommodate all of us. This was the place. Our researcher, Charo, was on the top of her game with this one. She found it through TripAdvisor and contacted our host Paula directly.
Paula met us and gave us a quick guided tour of the property and our villa. It was amazing. The things the kids noticed first were the swimming pool and a gift basket. Marco was so surprised that he went and gave Paula a big hug, and he was followed by Mateo and Daniela.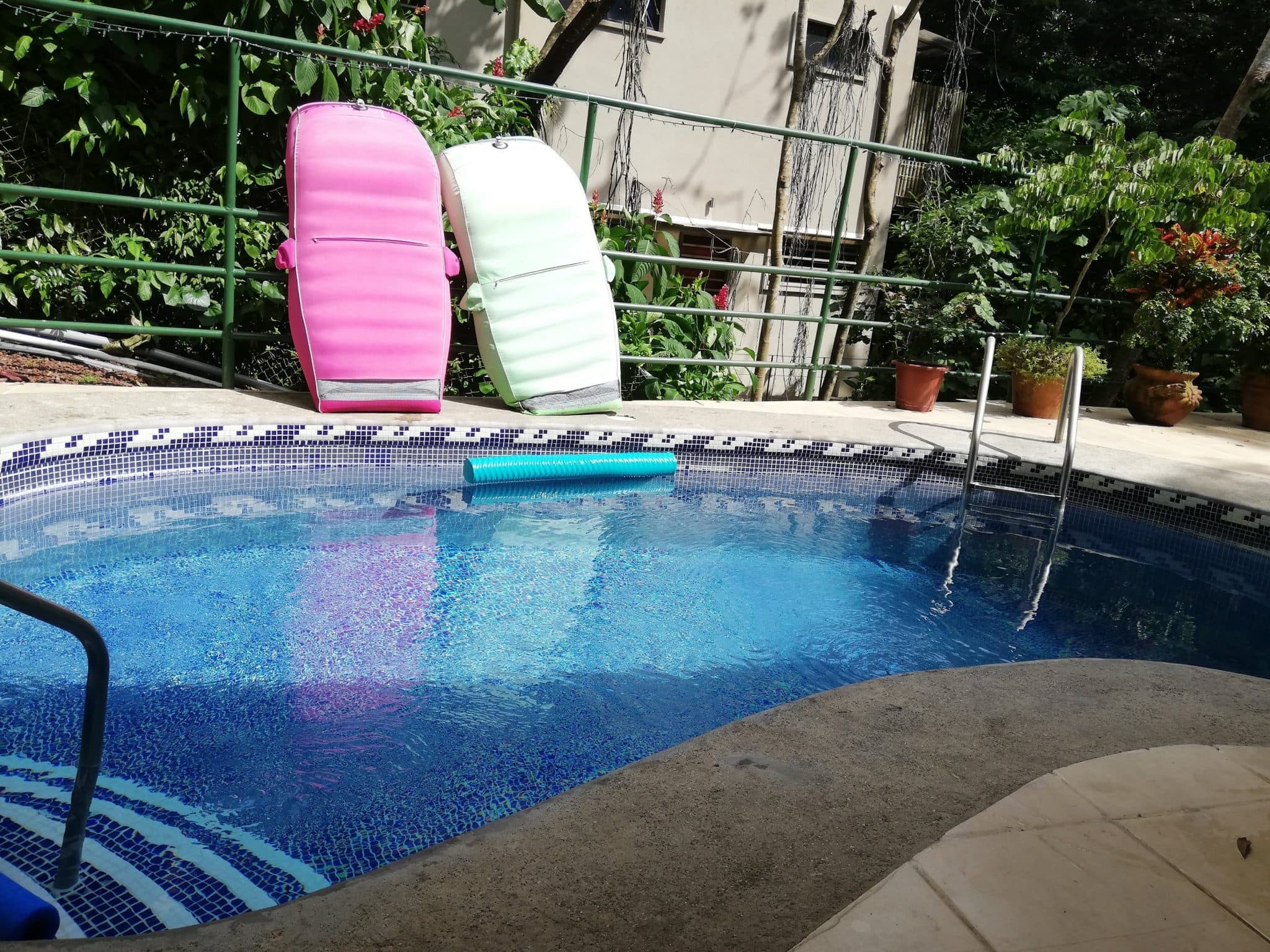 What did the adults notice? Yes, the pool. We knew the kids would spend hours in there with us only having to break up the occasional argument. We also noticed the kitchen, large fridge, stove with oven, and a dishwasher. That wasn't the best part. Charo was able to put the Scrubba away for the week because there was a washer and a dryer.
After seeing the kitchen and laundry we knew we hit the jackpot. Then we saw the bedrooms. The master bedroom had a king with an ensuite bathroom, the second had a king, while the third had a double and a queen. Definitely more than enough room for our family of 9. As for room assignments, easy enough, we'd put kids all in one room, while the adults would sleep in comfort in their own room. Wrong! This time it wasn't going to be the kids that invading our sleep. Our spectacular, amazing host gave us a separate villa free of charge! It was a small villa for two with a king bed!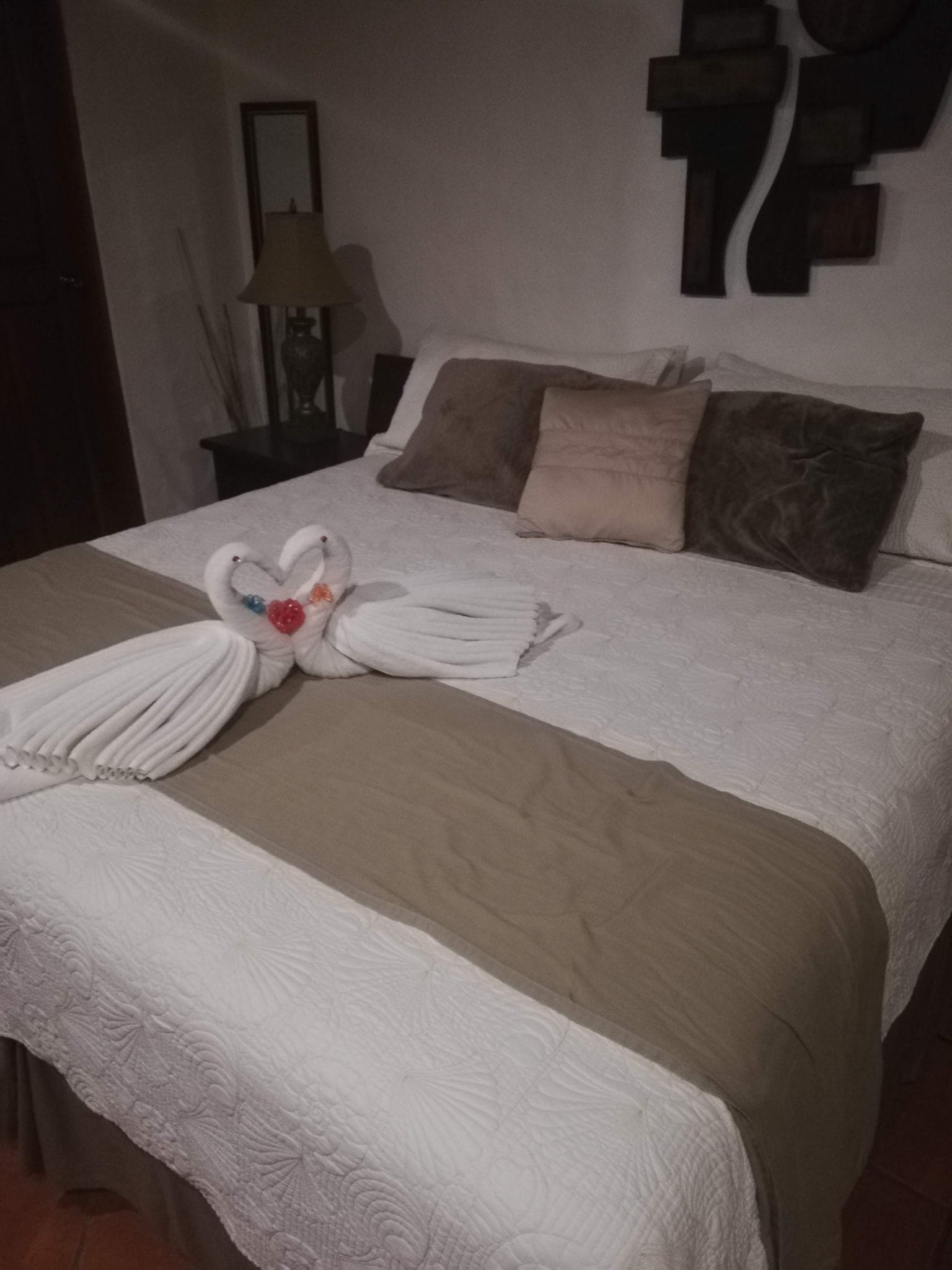 Needless to say, it was tough, but Charo and I voluntarily took the separate villa. After all, who wants to sleep in a different villa than their kids. Dear reader, please note the sarcasm in the last statement.
Not only was our stay at Jungle Creek Villas extremely comfortable, but we got to speak with our host Paula. She's an expat Canadian from Saskatoon, Saskatchewan, and a former hockey mom. No wonder she is so amazing! It must have felt like having a whole hockey team sleeping over.
All 9 of us have nothing but good things to say about our stay here at Jungle Creek Villas. If you have a large family, this is the place to stay. When you and your family are planning to visit Manuel Antonio National Park, we highly recommend Jungle Creek Villas.
How we got to Manuel Antonio National Park
Quepos is the next little town next to Manuel Antonio. Honestly, I found it really beneficial to have the use of a vehicle. It was a windy drive to the park and took about 10 minutes. When you get to Manuel Antonio make there will be guys who jump out at you on the street demanding you park there. Make sure to just drive past them as you'll have a long hike to the park. Keep going and you'll see someone holding a sign for a left turn to get to the park. Turn there, drive up the street. You'll have to pay for a spot to park, just make sure you get as close as possible. Once you start seeing shops dedicated for tourists you'll know you're really close so better find a spot.
Manuel Antonio National Park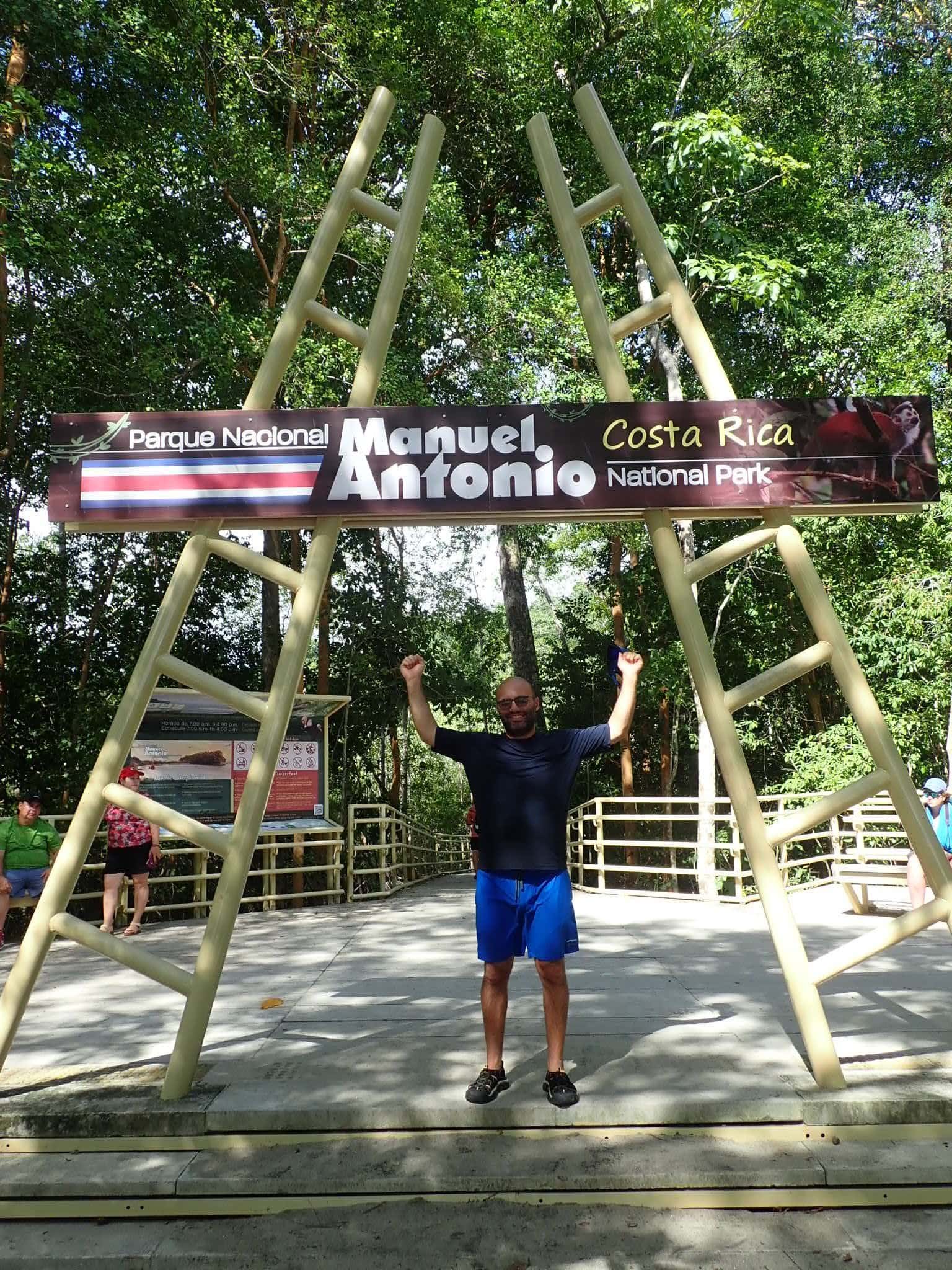 First off, we did not hire a guide. Way out of budget for us, and they'll make you pay per person. If you do hire a guide best to talk to people like Paula who could hook you up with someone who speaks English (or your particular language) and knows what they are talking about. If you hire someone there you're taking your chances.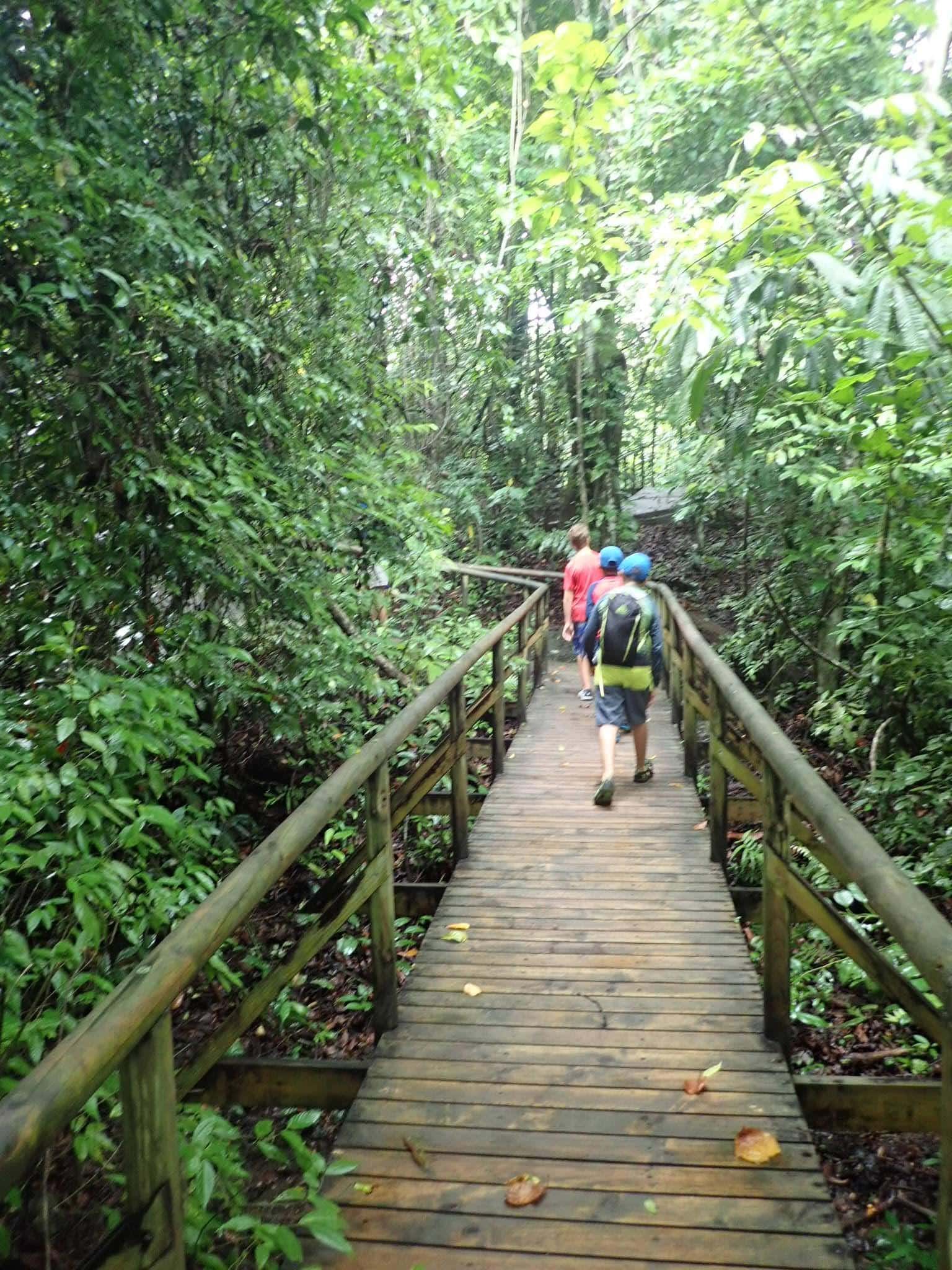 We explored the park looking for different animal, seeing sloths, monkeys, bats, raccoons, lizards, and Iguanas. We heard many birds, but most of the time we were looking down to try and see snakes. To my dismay, and Heather's delight we didn't see any.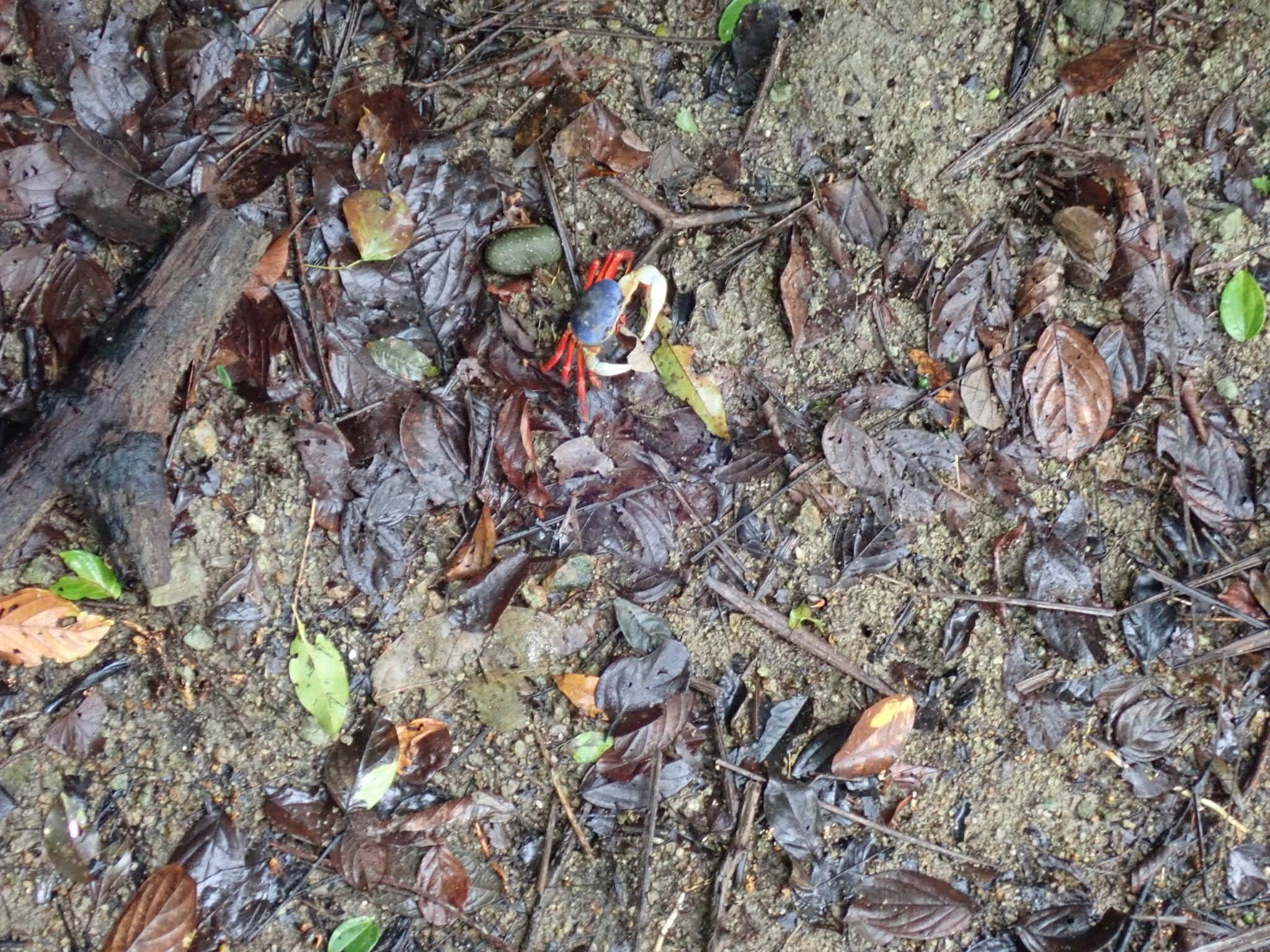 After exploring we spent the rest of our time at the beach.
Since we had such a good time, we decided to do it again a couple of days later.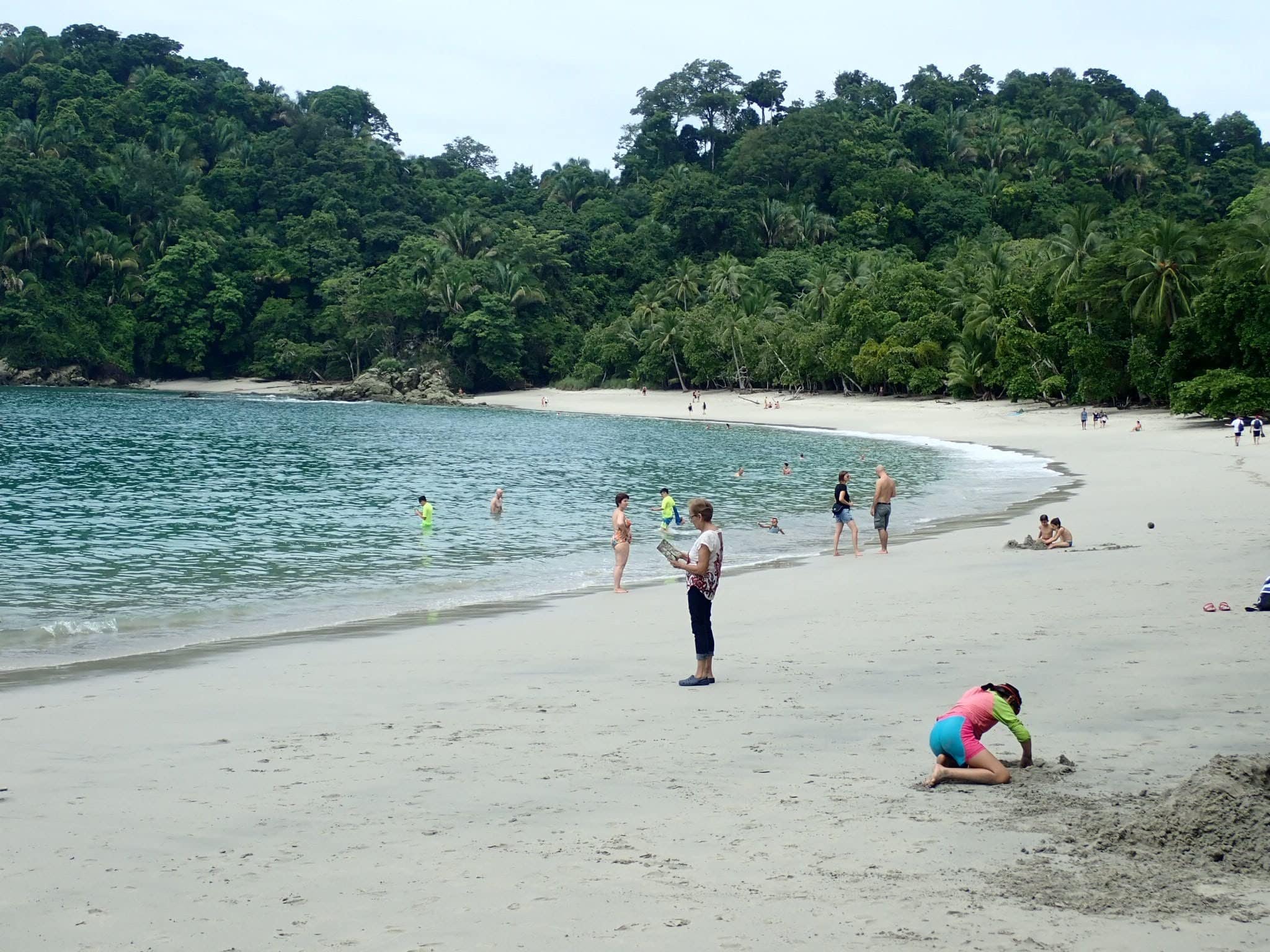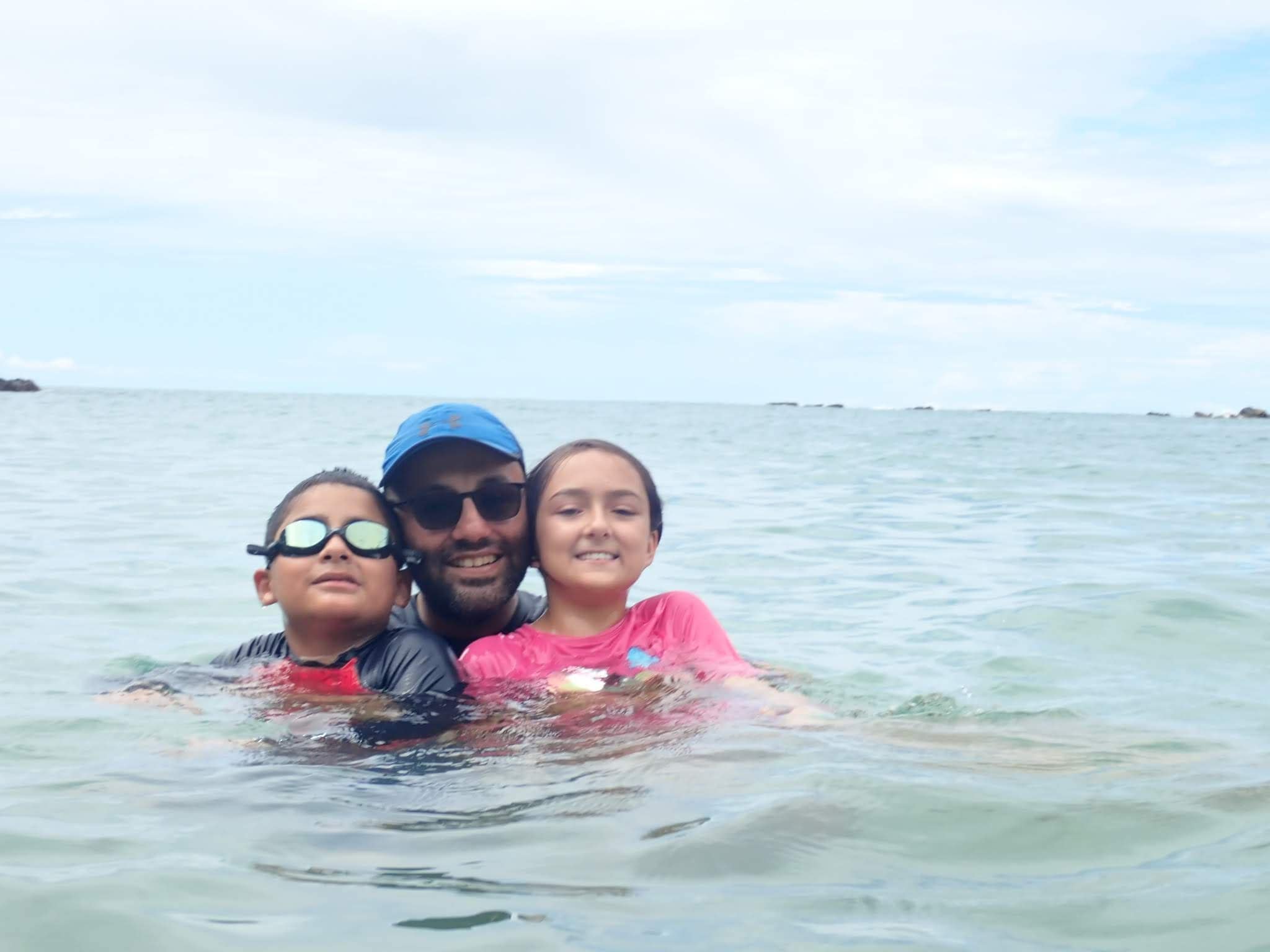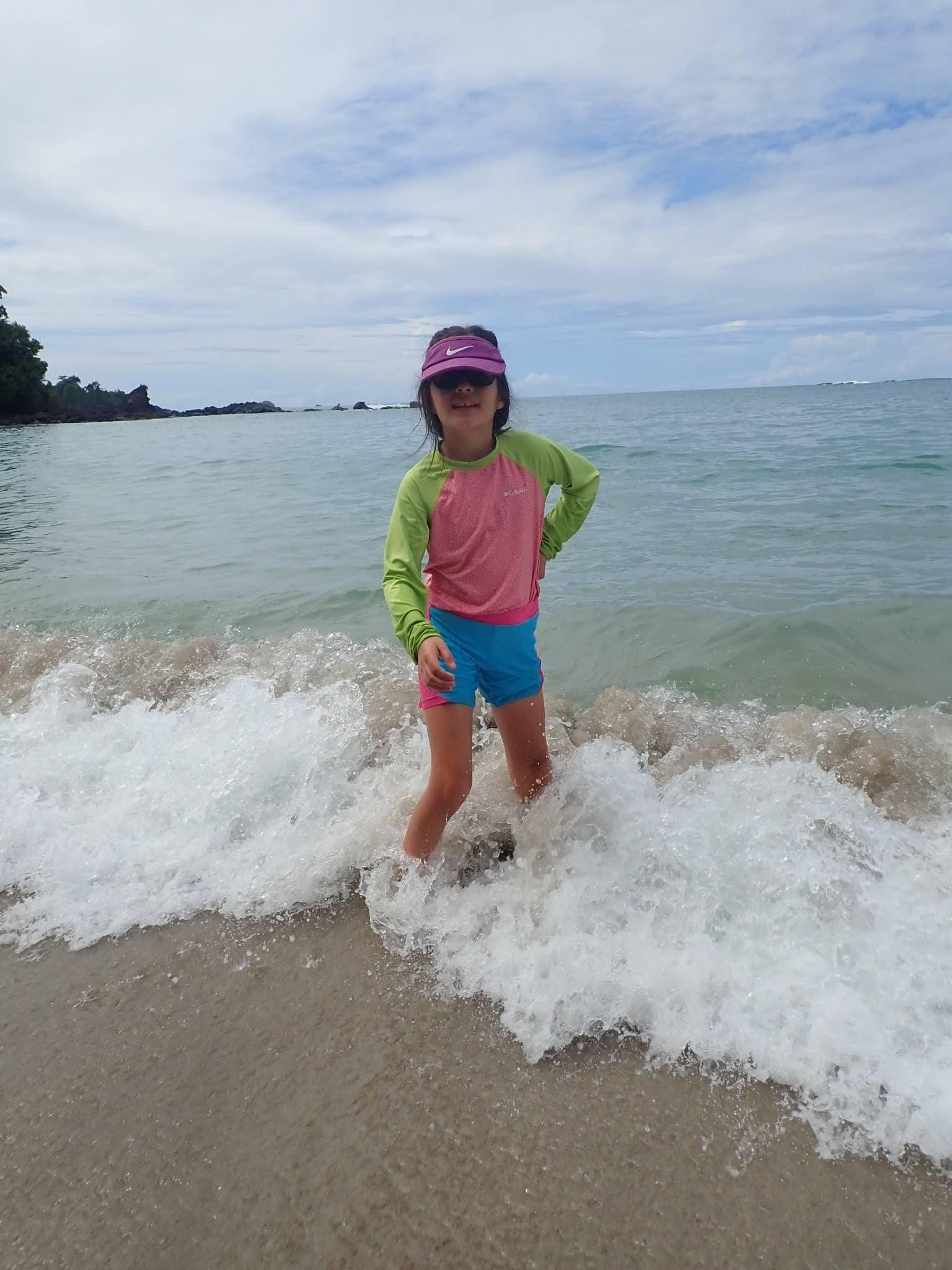 While Marco dug a hole. At some point, we got involved, and so did another family.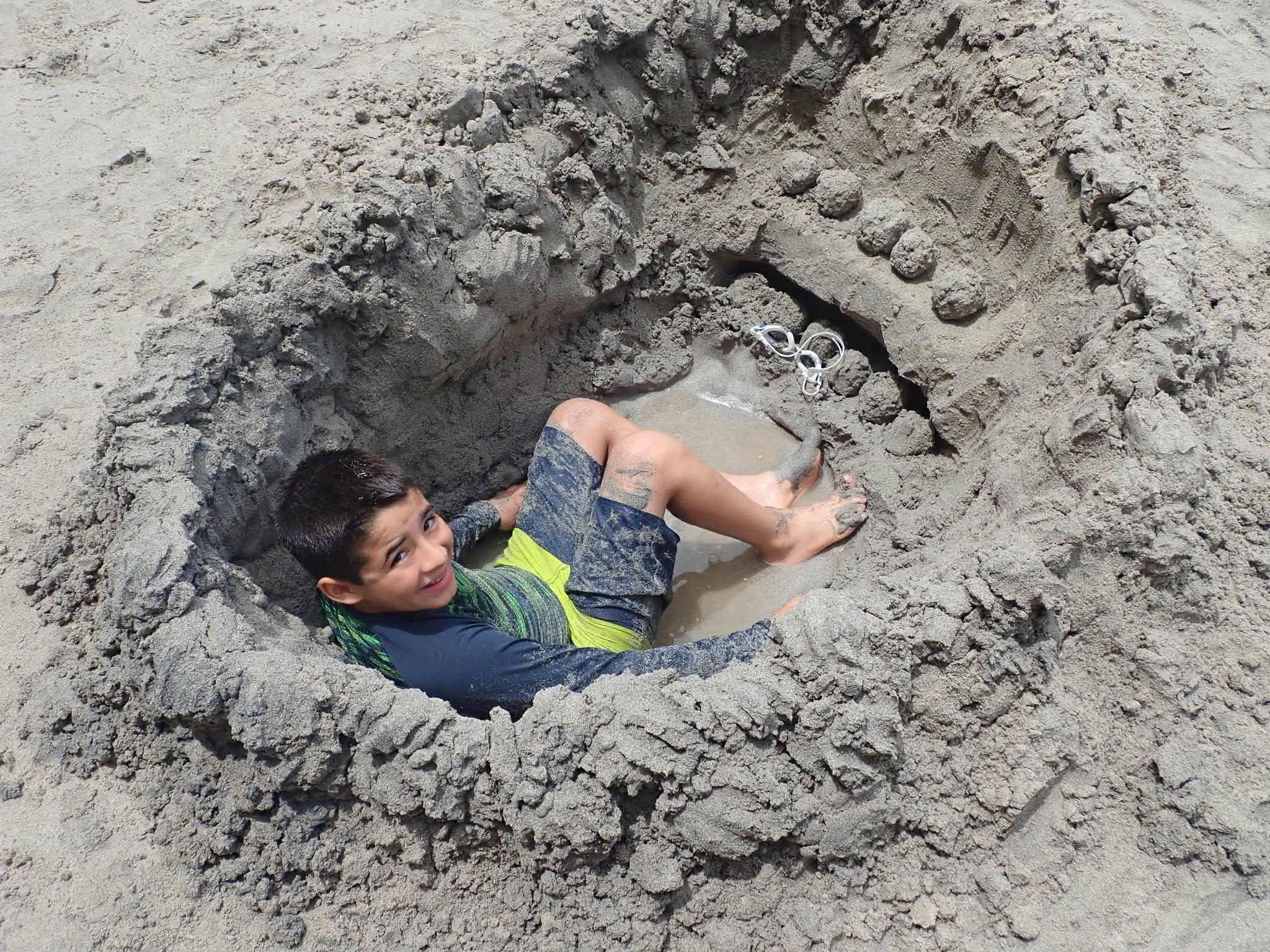 All in all our time in Manuel Antonio was fun, our host Paula was amazing and Manuel Antonio park was beautiful. Having my brother's family there made it even more fun.
Thanks for reading and happy adventuring!
Our Next stop: Bogota, Colombia
Our last stop: Atenas, Costa Rica