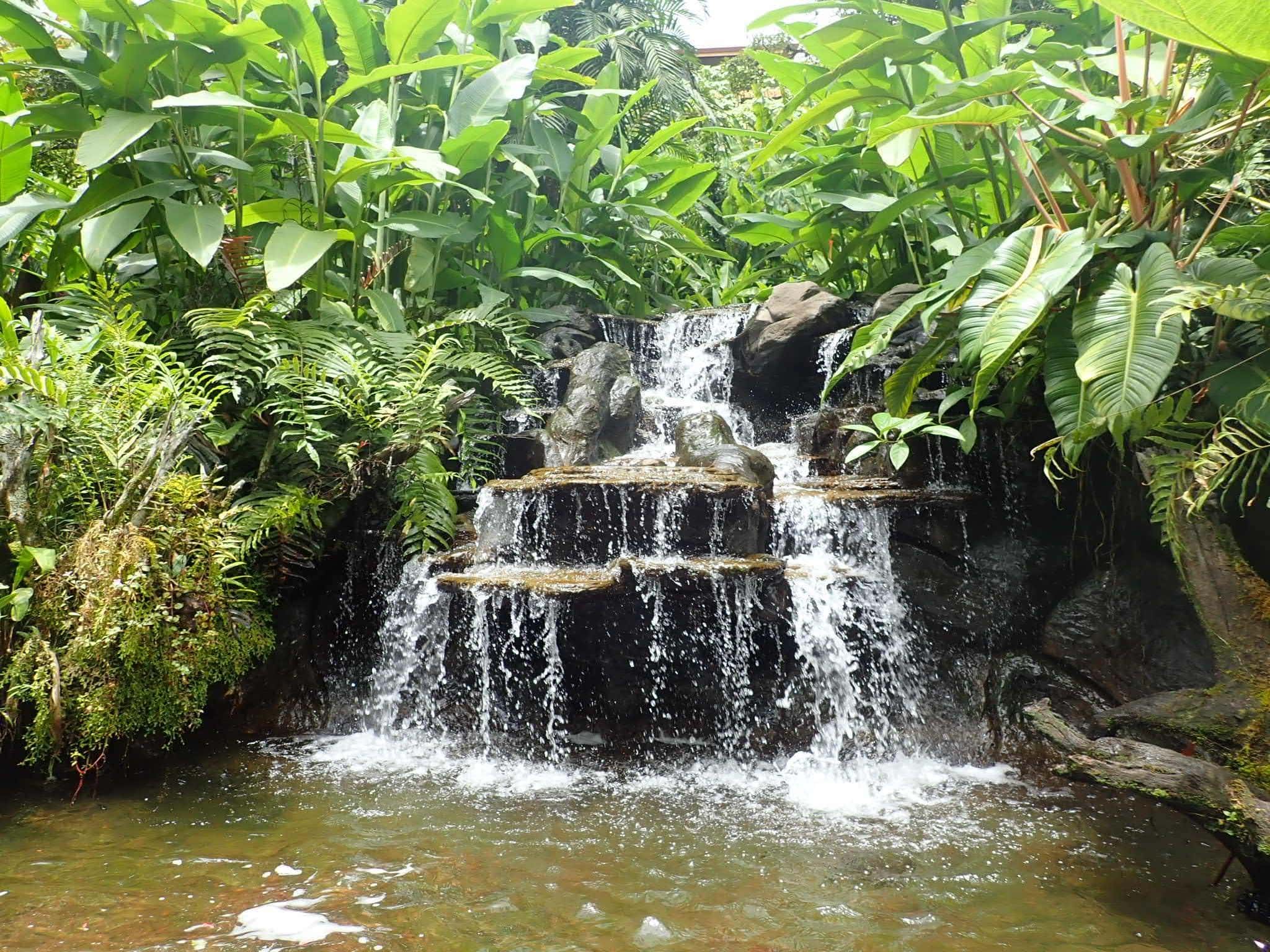 After a wonderful time in Nicaragua, we booked a Ticabus to San Jose, Costa Rica. Originally we wanted to go to Ometepe but plans change and for us, it changed about two weeks ago. My brother and his family had decided to meet us on our journey in Atenas, Costa Rica. That's the beauty of backpacking, plans are very fluid.
If it weren't for my family visiting, we would have stayed in Nicaragua a while longer. The country is extremely beautiful and the people doubly so. Since finding out they were coming we struggled to find where we wanted to meet them. They were going to arrive after a long day of travelling and didn't want to go too far from the airport. We didn't want to go anywhere near San Jose as we are trying to stay away from big cities. So where to?
Thanks to Gerry, the owner of Casa del Agua back in Granada, we booked rooms at a Bed and Breakfast in Atenas, Costa Rica. This area was not on our radar at all. Charo (researcher extraordinaire) did not know this area existed. Reflecting on it, this was a perfect location to go sightseeing, go on a coffee tour, and it had the most perfect weather.
Before we arrived at Eden, we emailed the owner Jan to find out the best way to get there if you're on a Ticabus. Her directions were spot on and saved us 2 hours on our journey. For those of you who aren't risk-takers, you might want to do the longer journey, unless you can handle being dropped off on a highway, crossing it, walking on the shoulder for about 5 minutes and walking up an exit ramp to get to a local bus. Just in case you're wondering, the kids didn't even flinch at this… even with their backpacks on.
Eden
Welcome to paradise. The moment we walked in we were surrounded by the lushest vegetation. Everywhere you looked there were different groupings of plants, chirping of different birds, and butterflies or hummingbirds flying by.
Every plant, flower, tree, and shrub was meticulously planned out and planted by Jan and Avtar to make this paradise. One of the coolest things to observe is that a lot of the plants are house plants back home. The difference they grow outdoors, they grow really large, and they grow in all sorts of directions.
The accommodations were fantastic. We had 4 rooms for ourselves. Frank and Gabriel slept on a full-size bed, while Heather and Audriana slept on a Queen. Marco, Mateo, and Daniela stayed in their own room with a double bed and a single, while Charo and I stayed in a room with a double bed.
Thank you Jan for insisting to my kids that they should sleep in a room of their own. It was great, and not one of them came for a visit in the night.
Breakfast
For breakfast, the owners, Jan and Avtar served a family type breakfast and usually encouraged different families to sit together. We had so many people that they just gave us a different time to have breakfast.
And what a breakfast. If you are a foodie then you need to stay at Eden. Jan and Avtar outdid themselves every morning.
Jan and Avtar are very creative with their breakfasts. The kids loved their meals. The adults enjoyed how healthy everything on the menu was. We were given different fresh juice blends every morning and the kids enjoyed trying to guess what the ingredients were. So tasty.
Once again, we love having a kitchen to use. There was an open-air kitchen and my favourite part, an outdoor fireplace!
Why did the kids enjoy Eden?
First off, there was a swimming pool. Who doesn't enjoy some pool time?
What's better than a swimming pool? How about a dog. Or better yet, two of the friendliest dogs you'd ever meet. Our kids fell in love with Max and Lilly.
Our time here was a lot of fun and it was hard for Daniela and Mateo to leave Max and Lilly. We all recommend staying at Eden and do it soon! Jan and Avtar are looking to retire.
On a side note, if you're looking to live in Costa Rica, and possibly run a turn-key Bed and Breakfast, Eden is for sale! Feel free to contact Jan and Avtar if you are interested.
What did we do while we were there?
La Paz Waterfall Garden
If you want to see everything Costa Rica has to offer La Paz waterfall Gardens is the place to go. Approximately an hour and a half drive away from Atenas, it boasts a variety of animals, plants native to Costa Rica, and walking paths to view 6 beautiful waterfalls.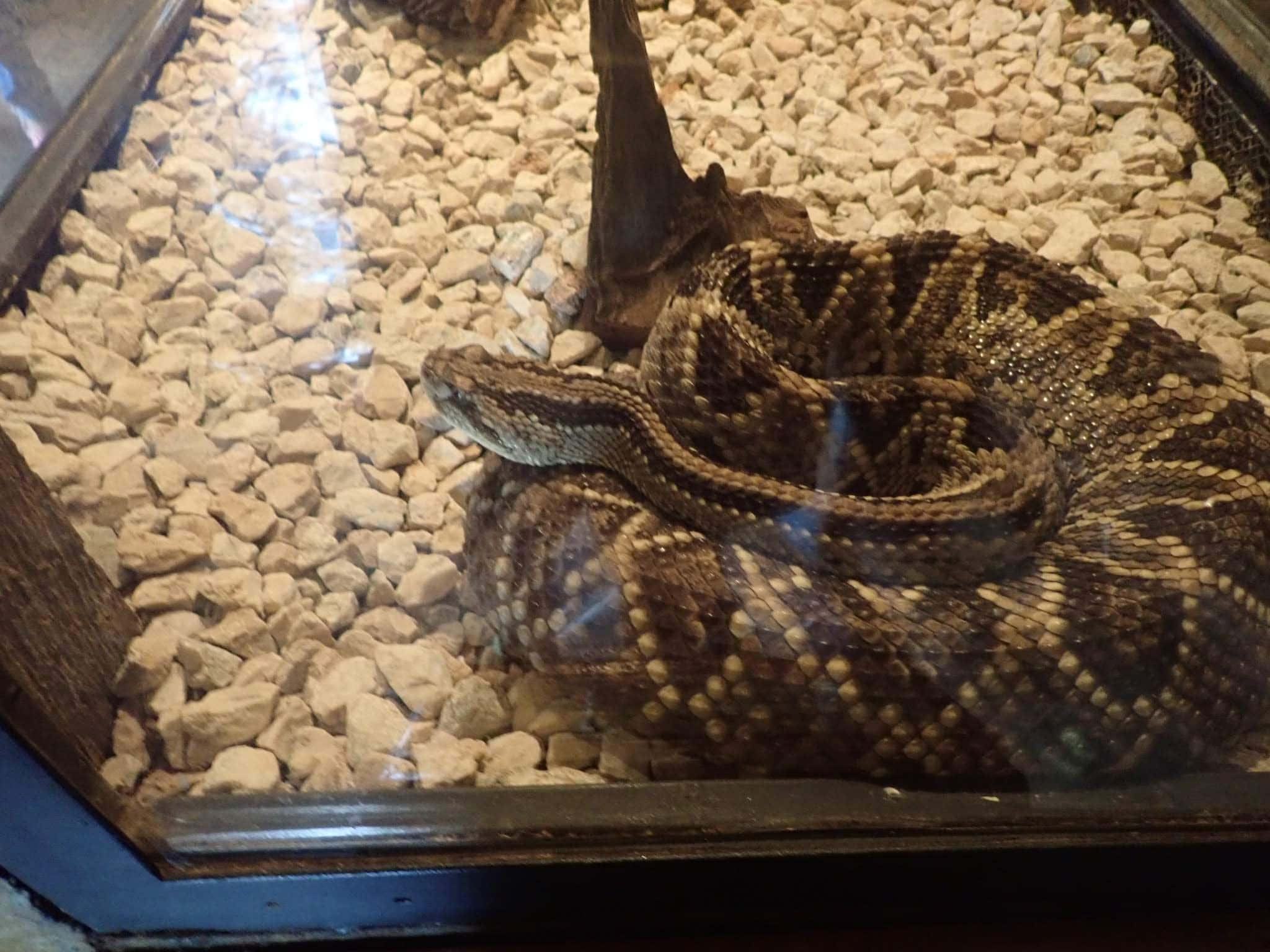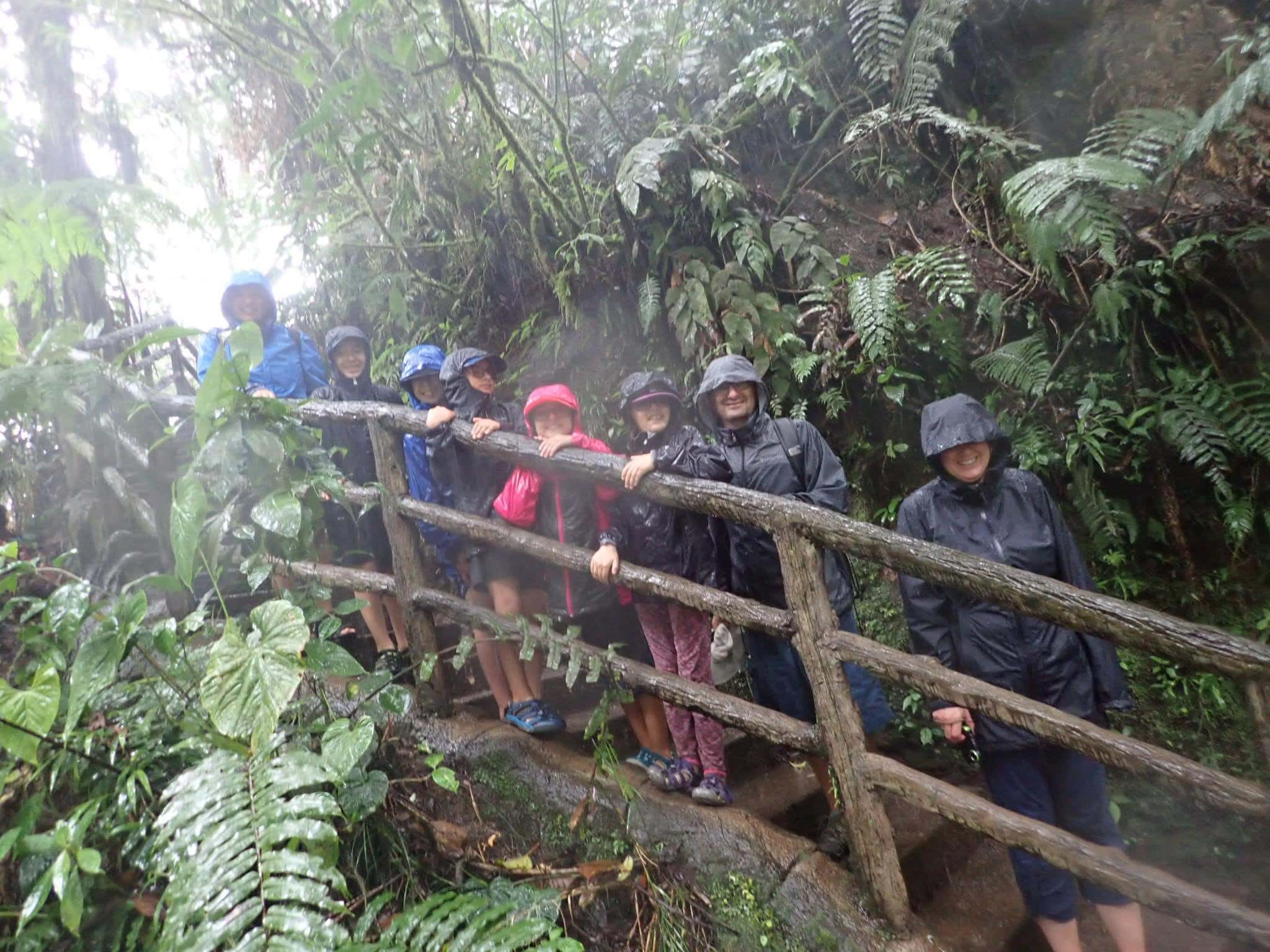 La Paz Waterfall Garden is truly a magical place.
El Toledo Coffee Tour
Before leaving Eden, we once again spoke to Jan and Avtar. We have been travelling all of Central America and have yet to do a coffee tour. Since Frank and Heather are with us we thought it was time for somewhere the adults would appreciate more than the kids.
El Toledo is a family-run farm that has been in the coffee business for 80 years. Each generation has learned the trade from their parents and family before them. So you'd think you'd go on a tour that promotes coffee. What this family has chosen to do is make you think about coffee in all its aspects.
I'll admit I enjoy coffee, but I have so limited knowledge of coffee. On our tour, the first thing impressed upon us is that we should know more about the food we are consuming. And so we learned.
The first thing I learned, coffee comes from a type of cherry. Mind blown. I thought it was some type of grain. So, how does the cherry taste? And what happens to the rest of the cherry? Unfortunately, it is not coffee cherry season right now so I didn't get to taste a cherry, but from what I am told it is super sweet. In fact, it is sweeter than the taste of grape (that's the second thing I learned). What do they do with the fruit and pulp? Nothing, normally they just throw it way. Imagine, 80% of the cherry is fruit and just getting rid of it.
Kinds of make you rethink what you're drinking. That's a lot of waste for me to have my cup of coffee. I will not even go into the huge amounts of water that go into the process. What if there was a way to use the waste product. That's what our friends at El Toledo are wondering as well. We were introduced to coffee wine, coffee beer, and coffee tea. Each thing had its own distinct taste.
After learning about the ethics of coffee, we received a tour of the machines that are involved in getting coffee to our table.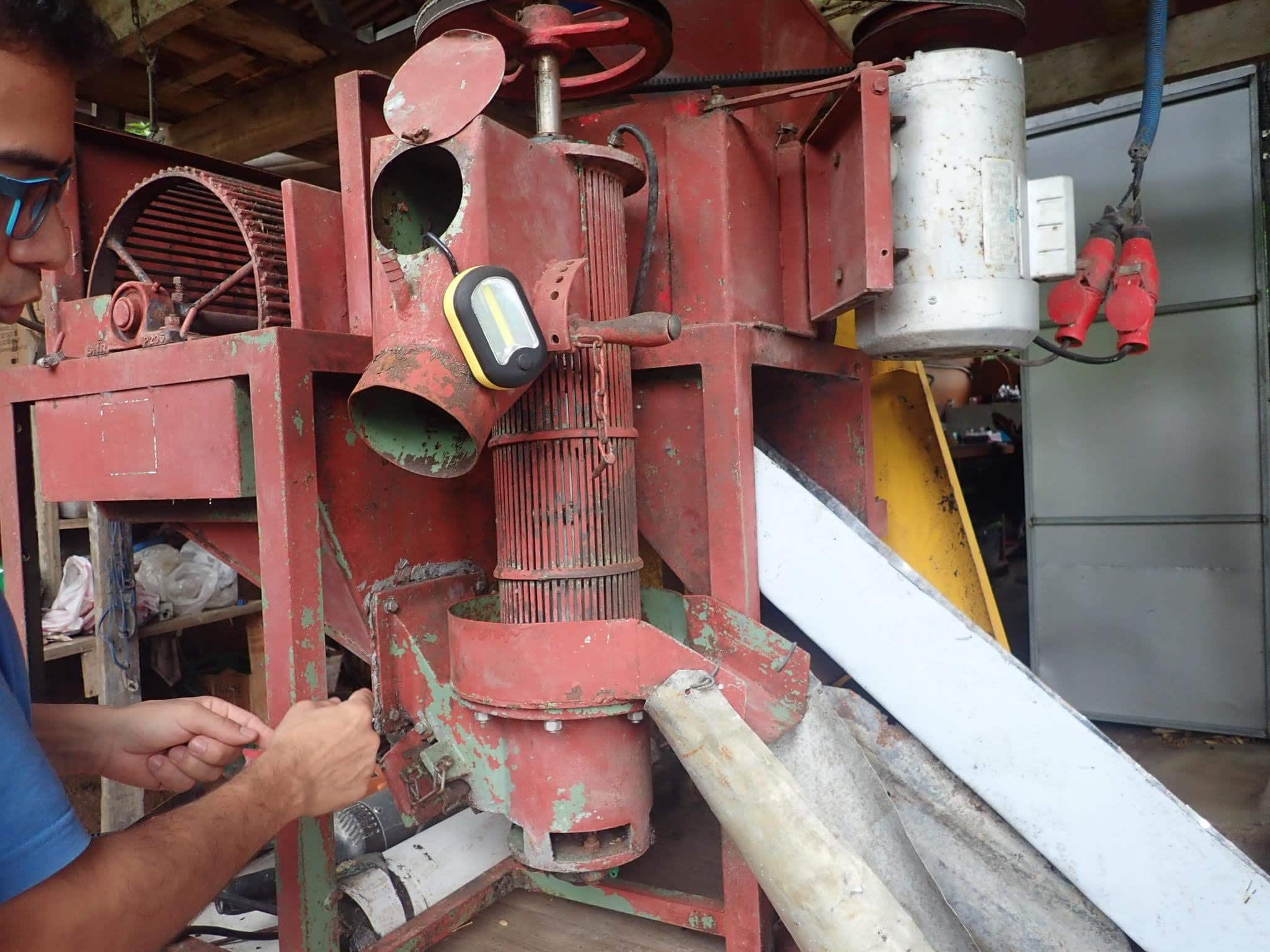 Then we checked out the farm.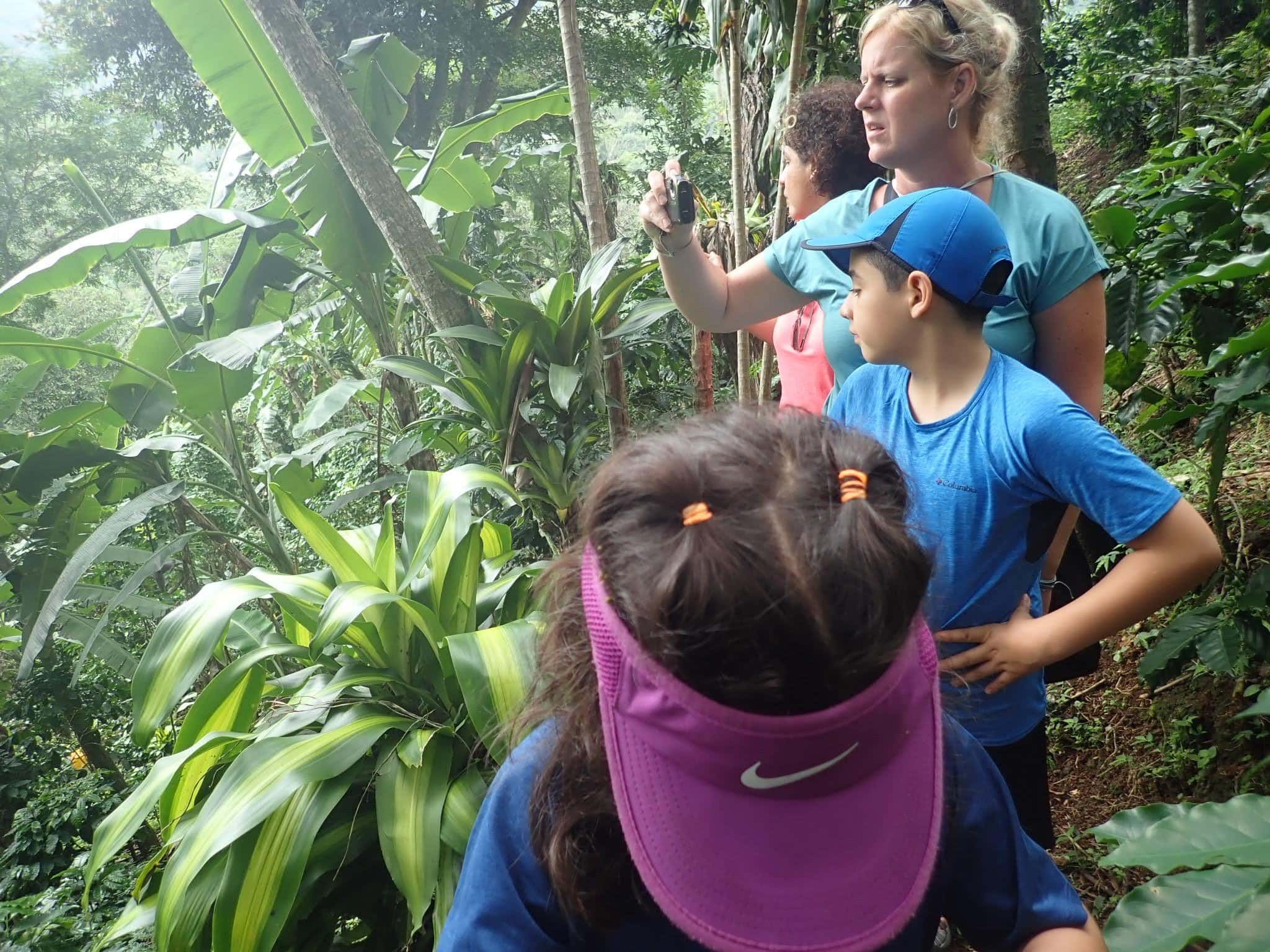 Finally, we had a tasting. Just like a fine wine you should drink coffee that is flavourful for your pallet. In fact, you shouldn't add sugar and milk. Why do people add it? So that any coffee can be changed to your taste.
They gave us all three different roasts, and even the kids tried.
Truthfully, Mateo was hoping he was drinking some type of chocolate and was sadly disappointed. As for me, I found that I enjoyed the medium roast. It's true, you don't need milk/cream or sugar to truly enjoy coffee.
We spent about 2 hours on this tour and it was really well worth it. The adults learned quite a bit about the beverage we all so enjoy.
We spent a jam-packed 3 nights in Atenas, but it was time to move on. Next stop we are off to Quepos to check out Manuel Antonio National Park.
Thanks for Reading and Happy adventuring!
Next up: Manuel Antonio
Last up: Granada