The next couple of places we stayed at are called Finca, so what's a Finca? It is a large area of land that is both an agricultural land with some forested area attached to it and of course some accommodations. This is the Wikipedia definition of a Finca.
We arrived at Finca Tatin via taxi, and it was gorgeous.
The lodges that we stayed in were more than comfortable and extremely clean.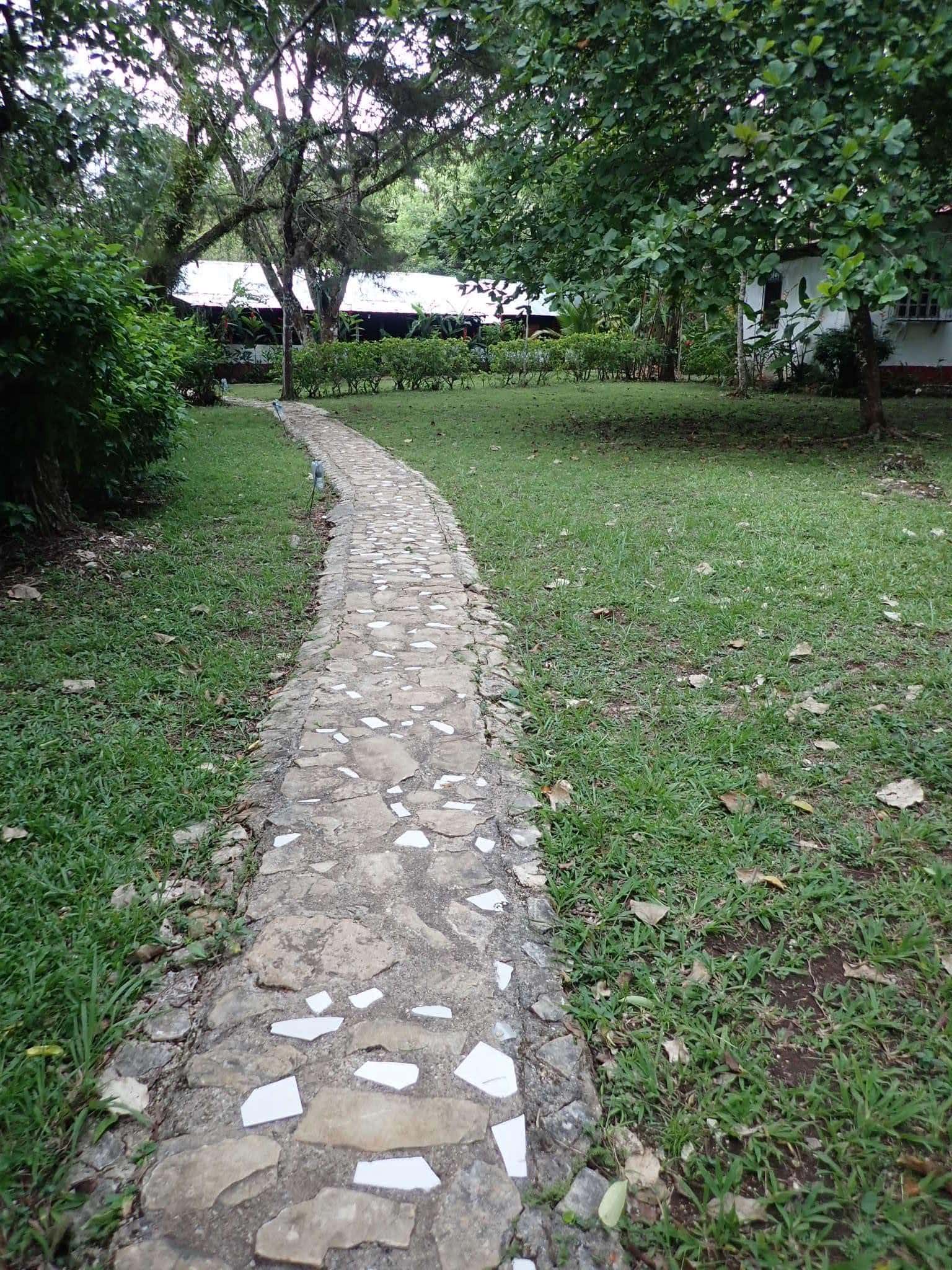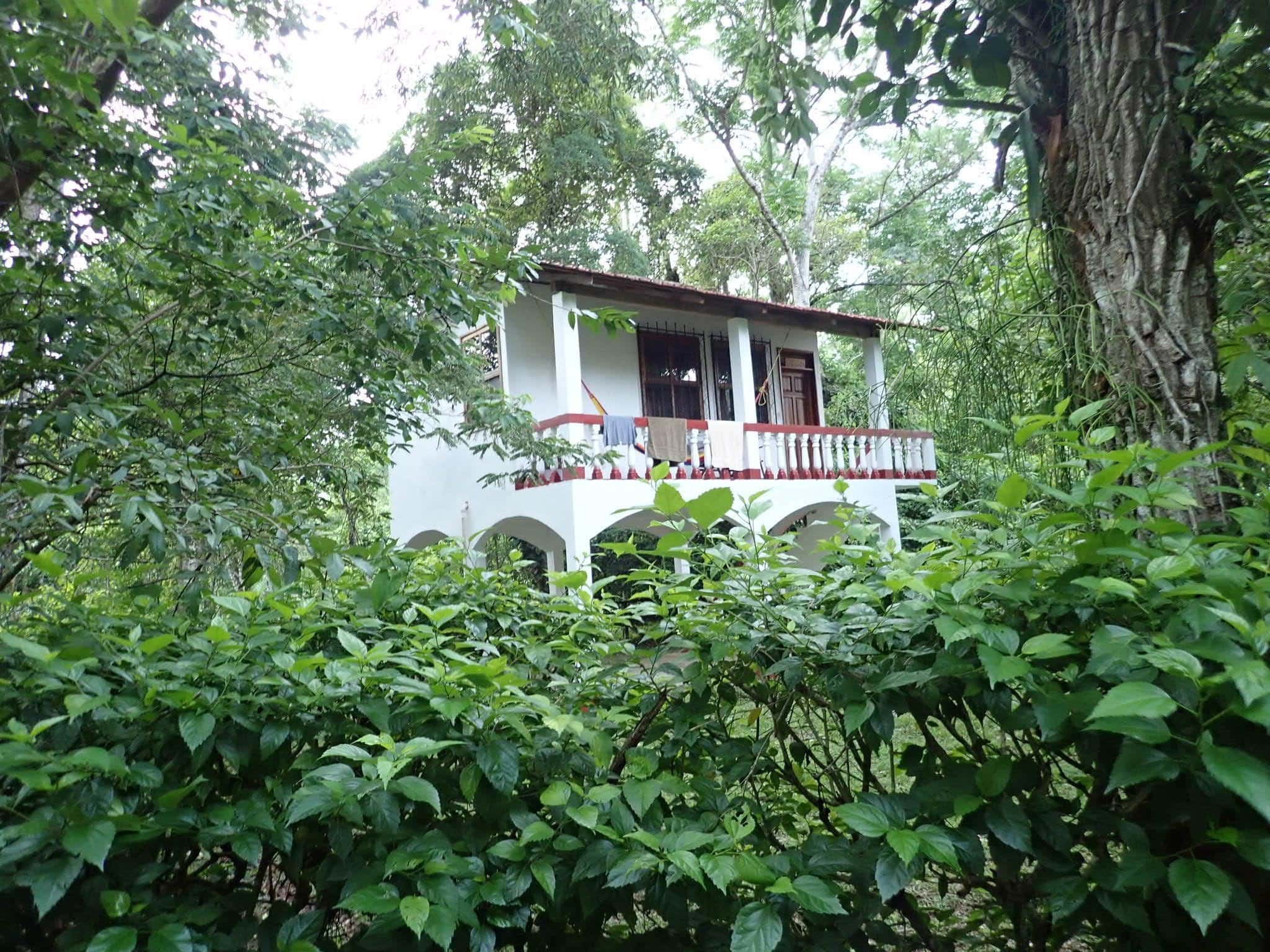 Day Trips
Finca Tatin offers several day trips. The two we chose were to go to explore a cave system on the Finca's property, followed by an afternoon of swimming at some natural pools.
The Cave day trip
It was about 9 am when we went on our cave expedition. We began at the Finca and proceeded for a 45-minute walk to the caves. On the way, you see all kinds of vegetation, but not to much in the ways of wildlife.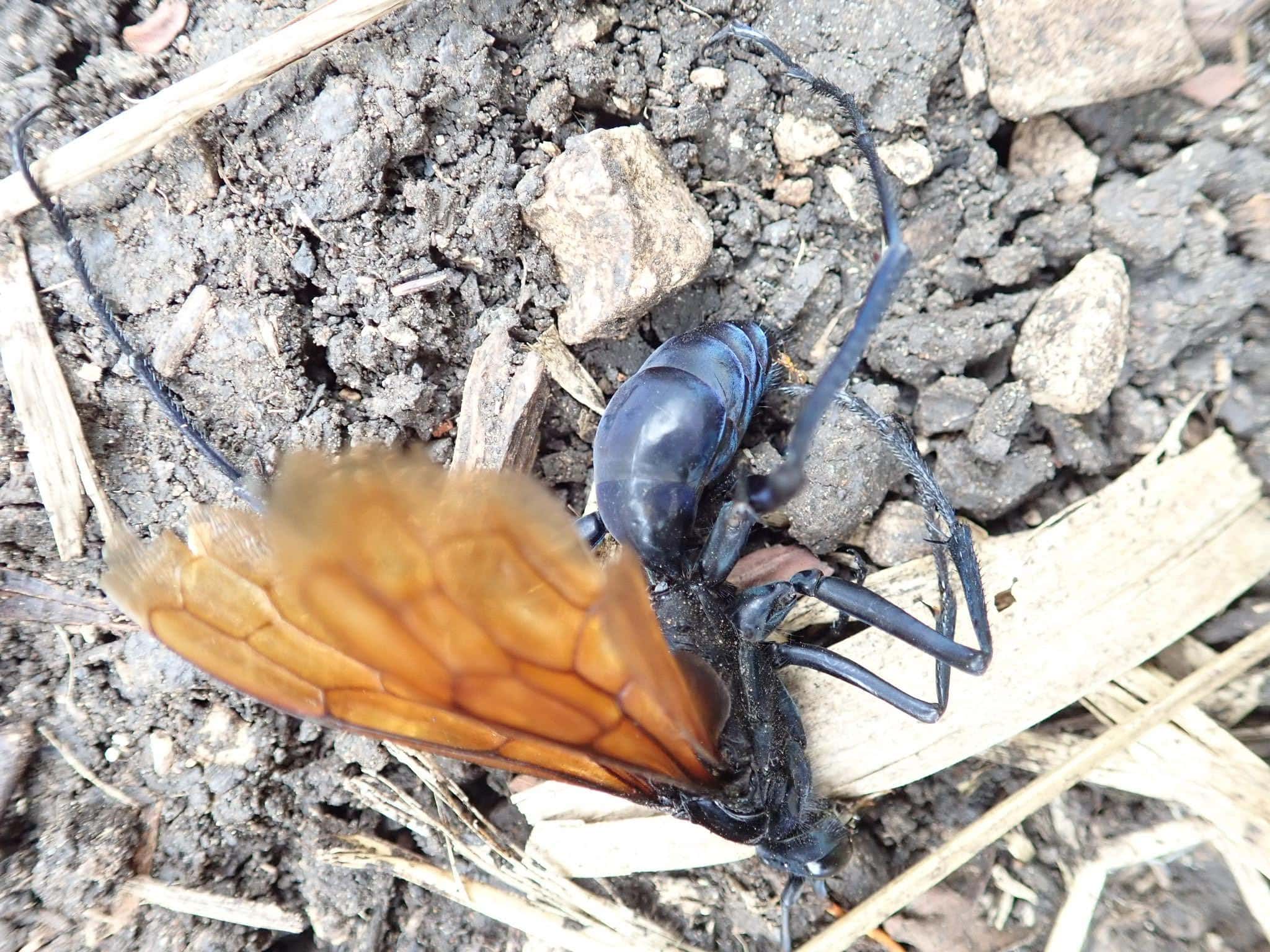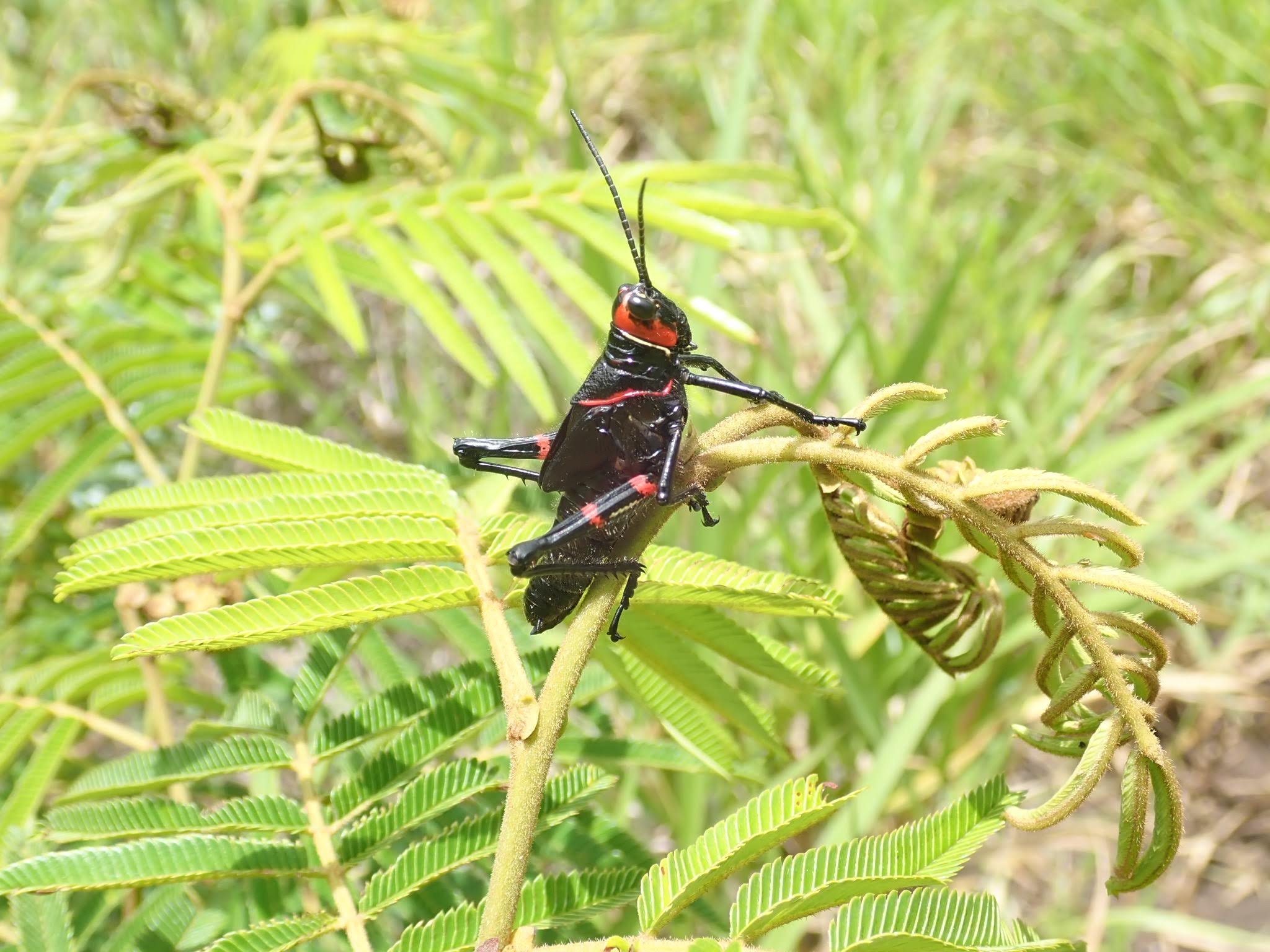 It was a brisk walk, and the kids were a bit whiny on the trail, but we made it.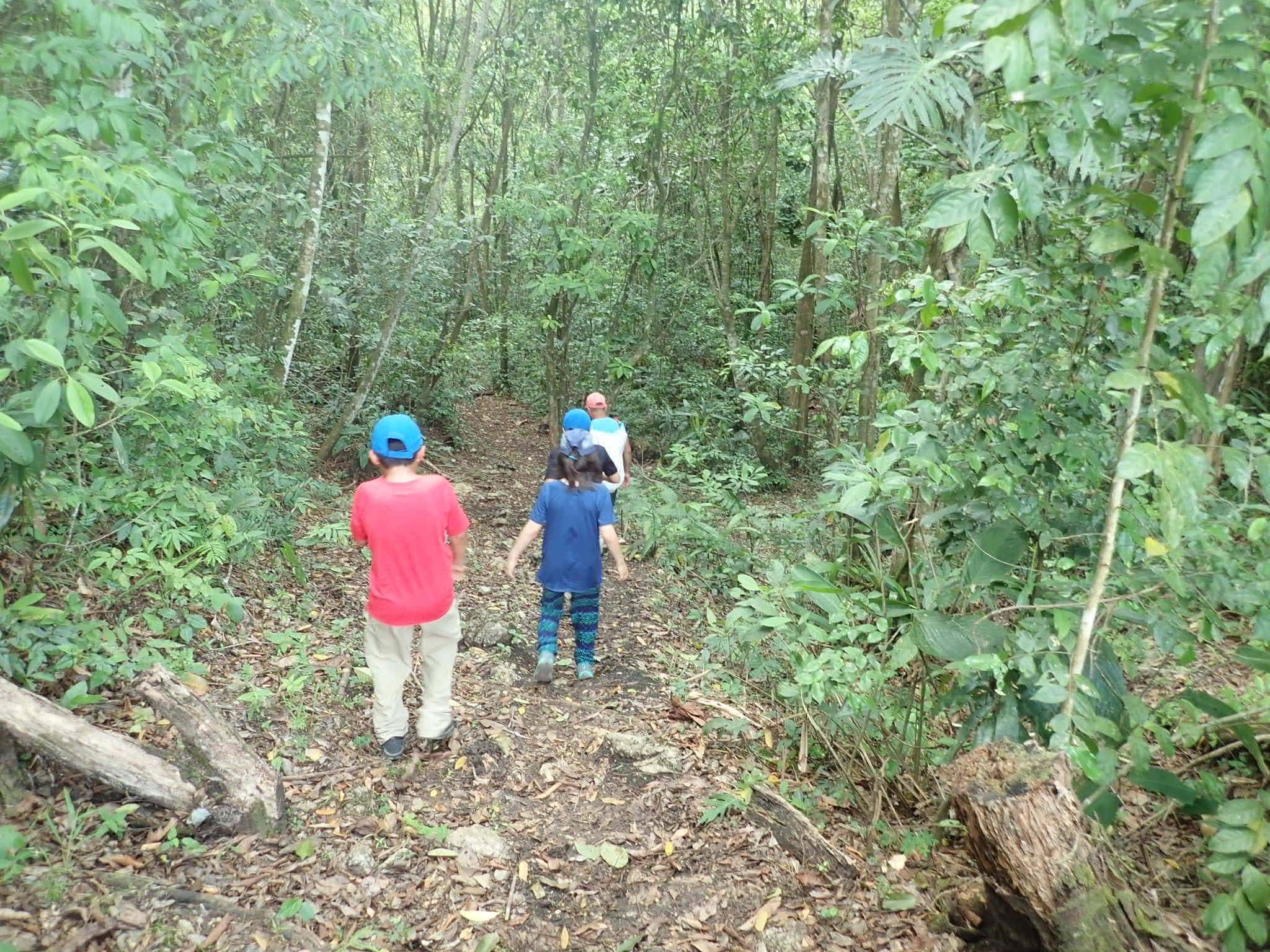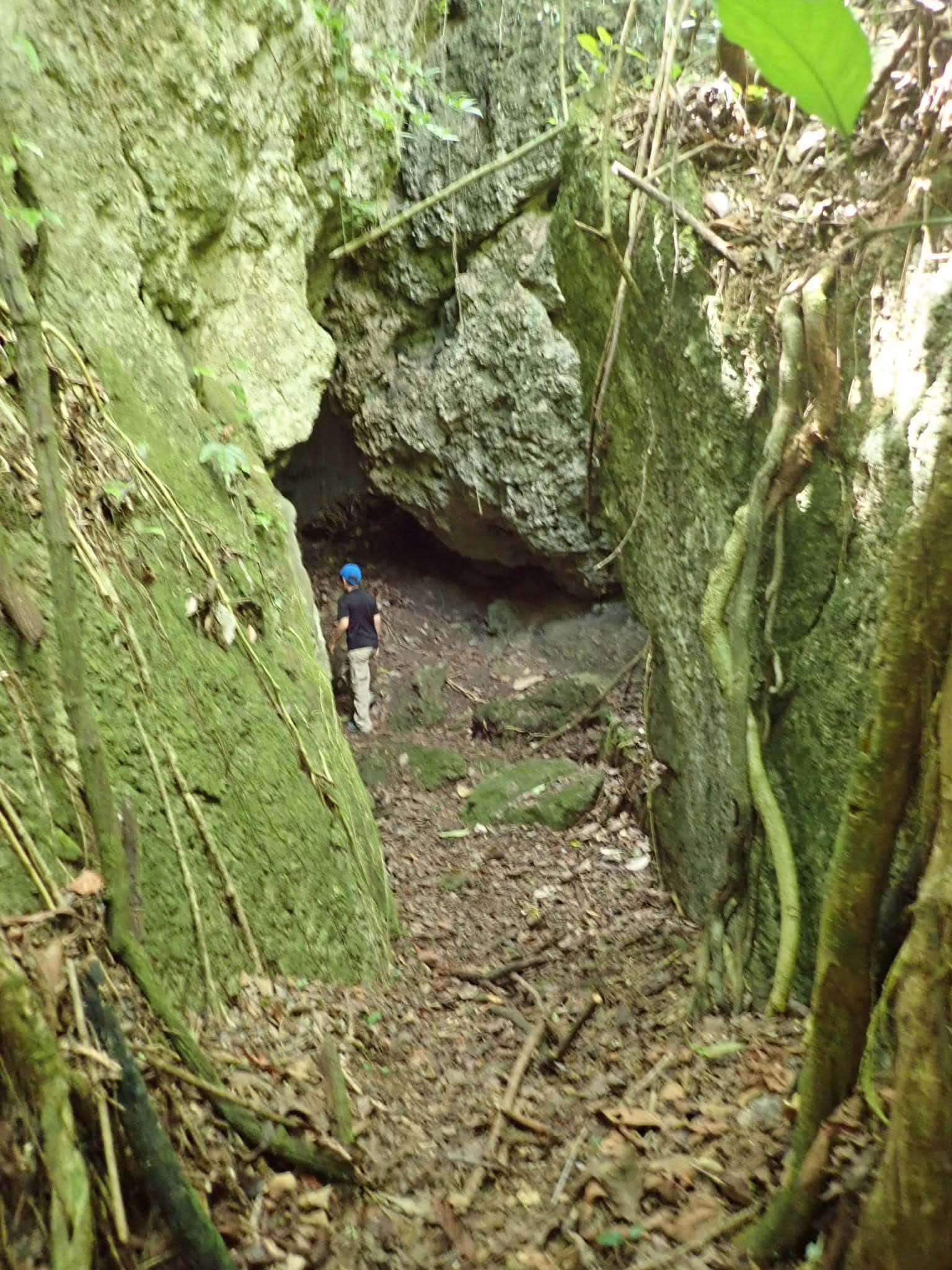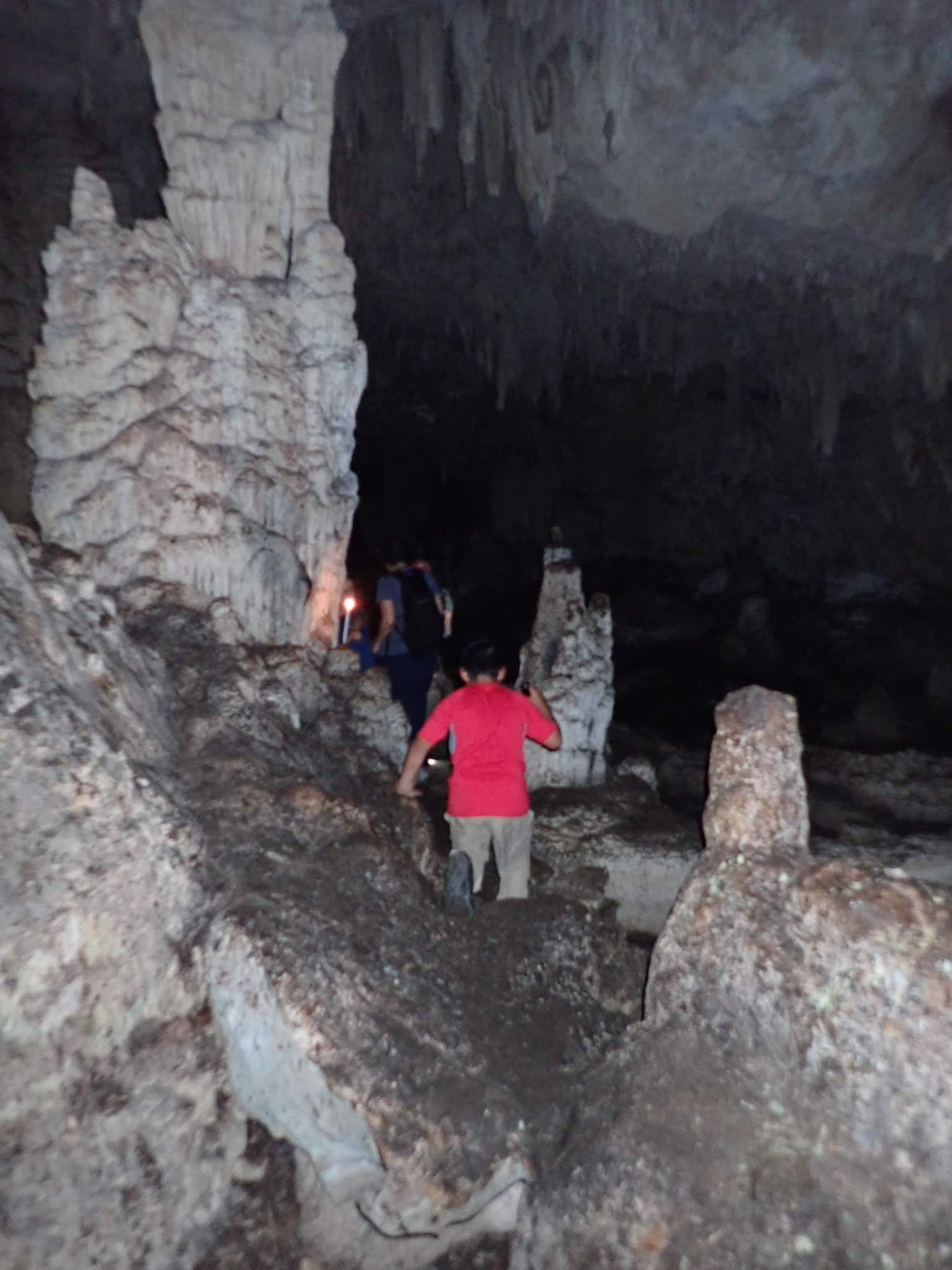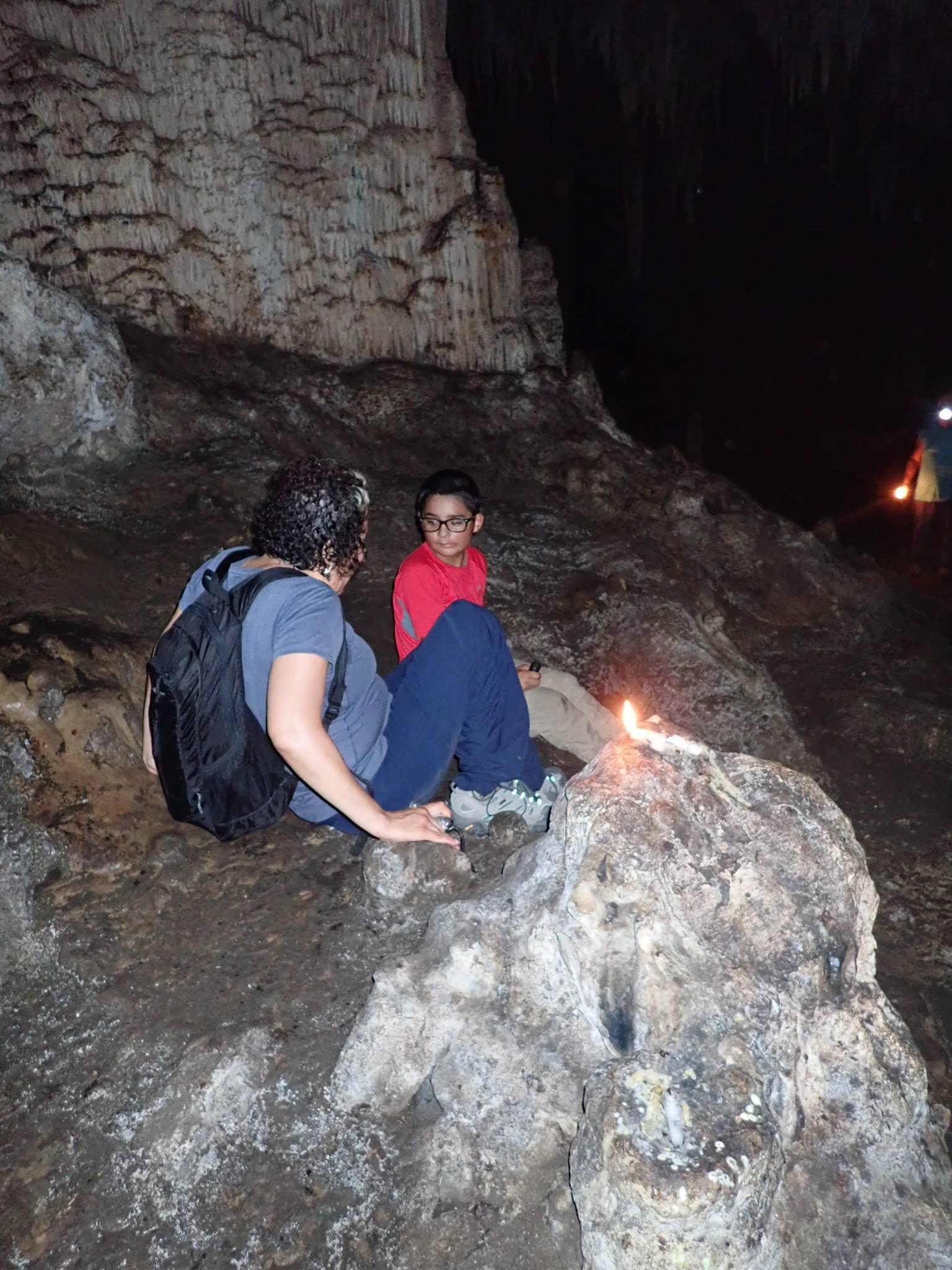 The cave was a little challenging to navigate. All of us wet our feet in many of the small pools that we were trying to avoid. Our intrepid Charo fell once onto a stalagmite. Not only was it painful at the moment, but it gave her a very purply bruise as a reminder of her adventure.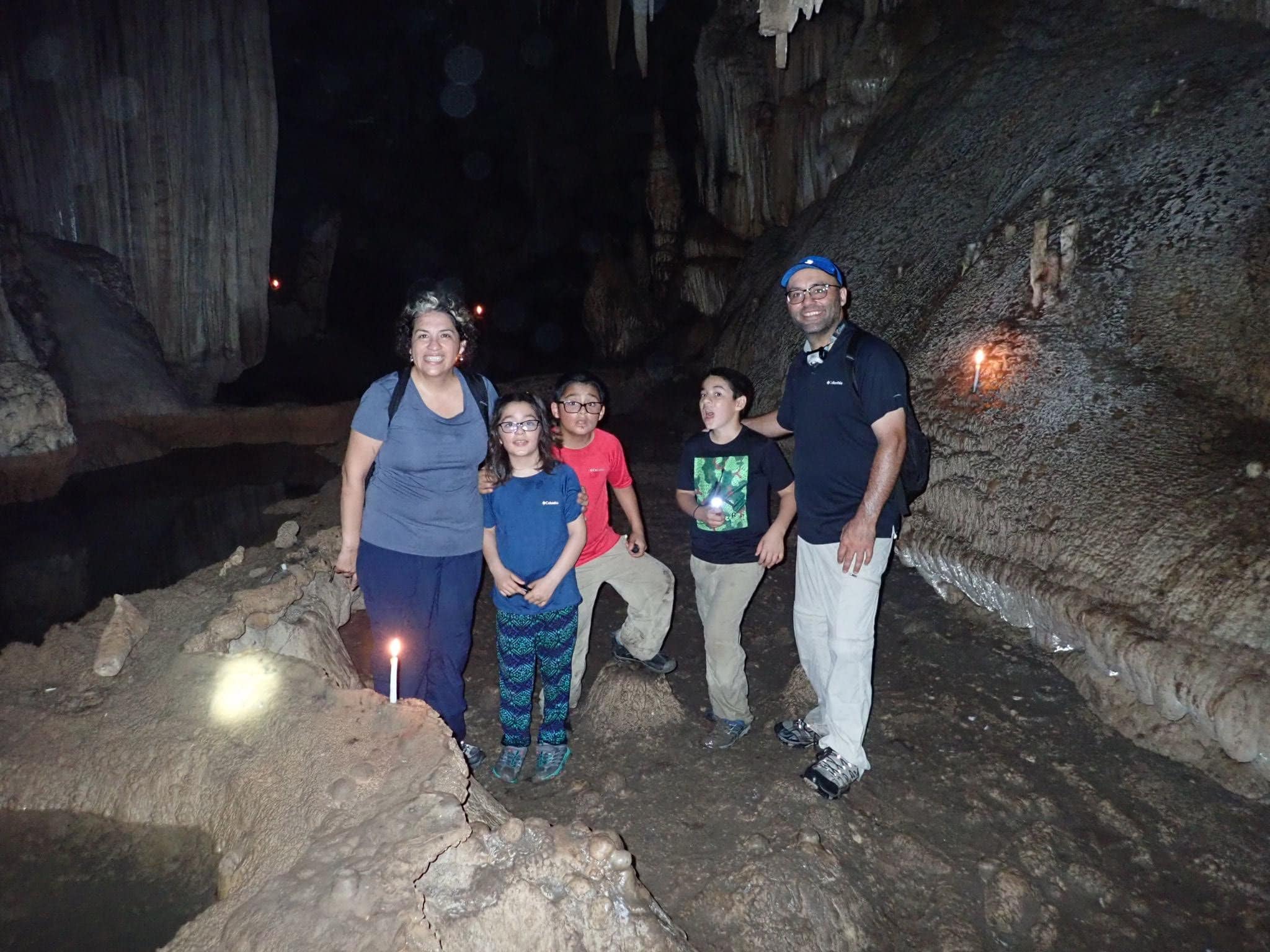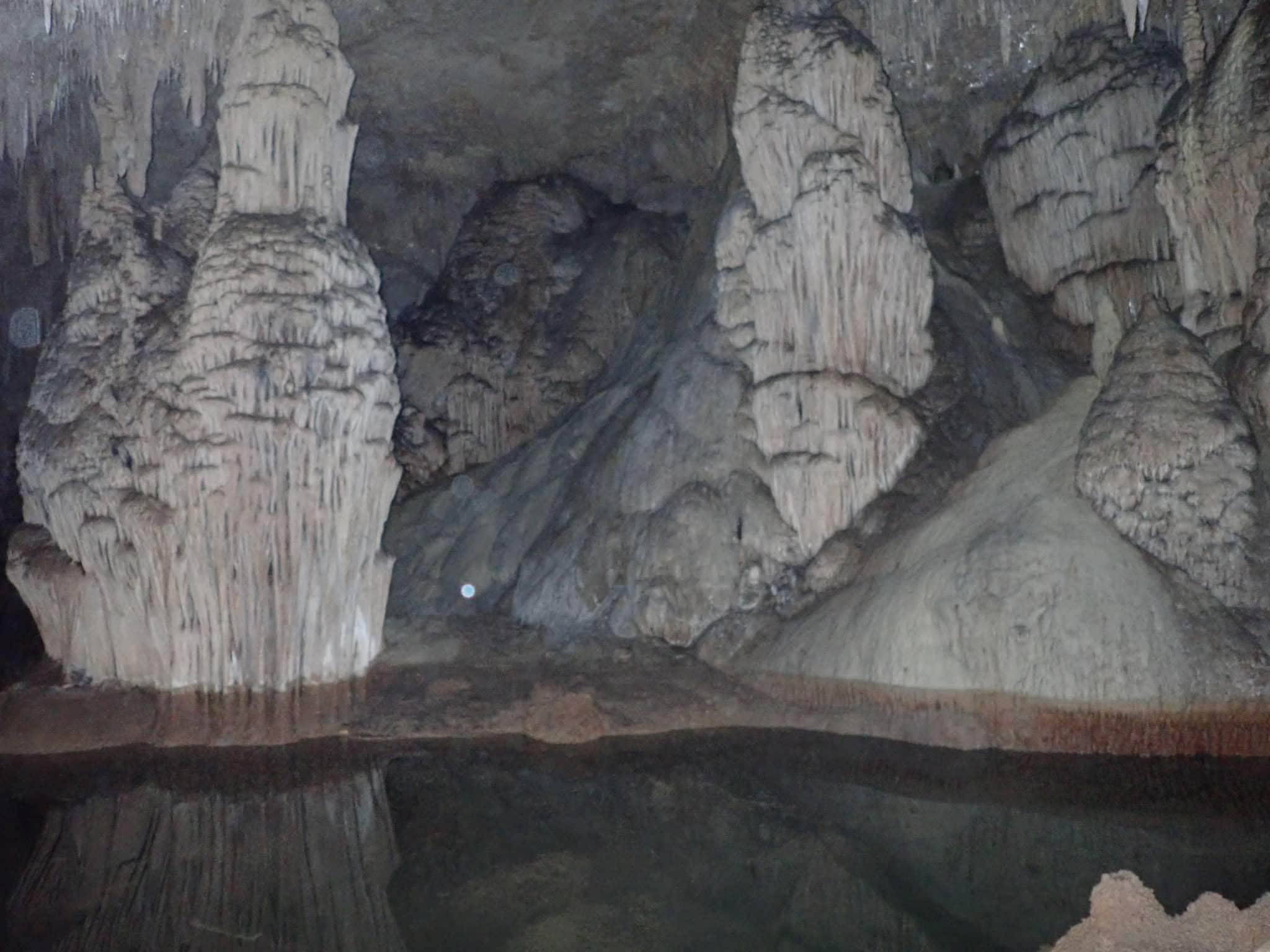 Then it happened. Marco saw spiders, and Mateo started to get nervous. Both the boys wanted to leave the cave ASAP!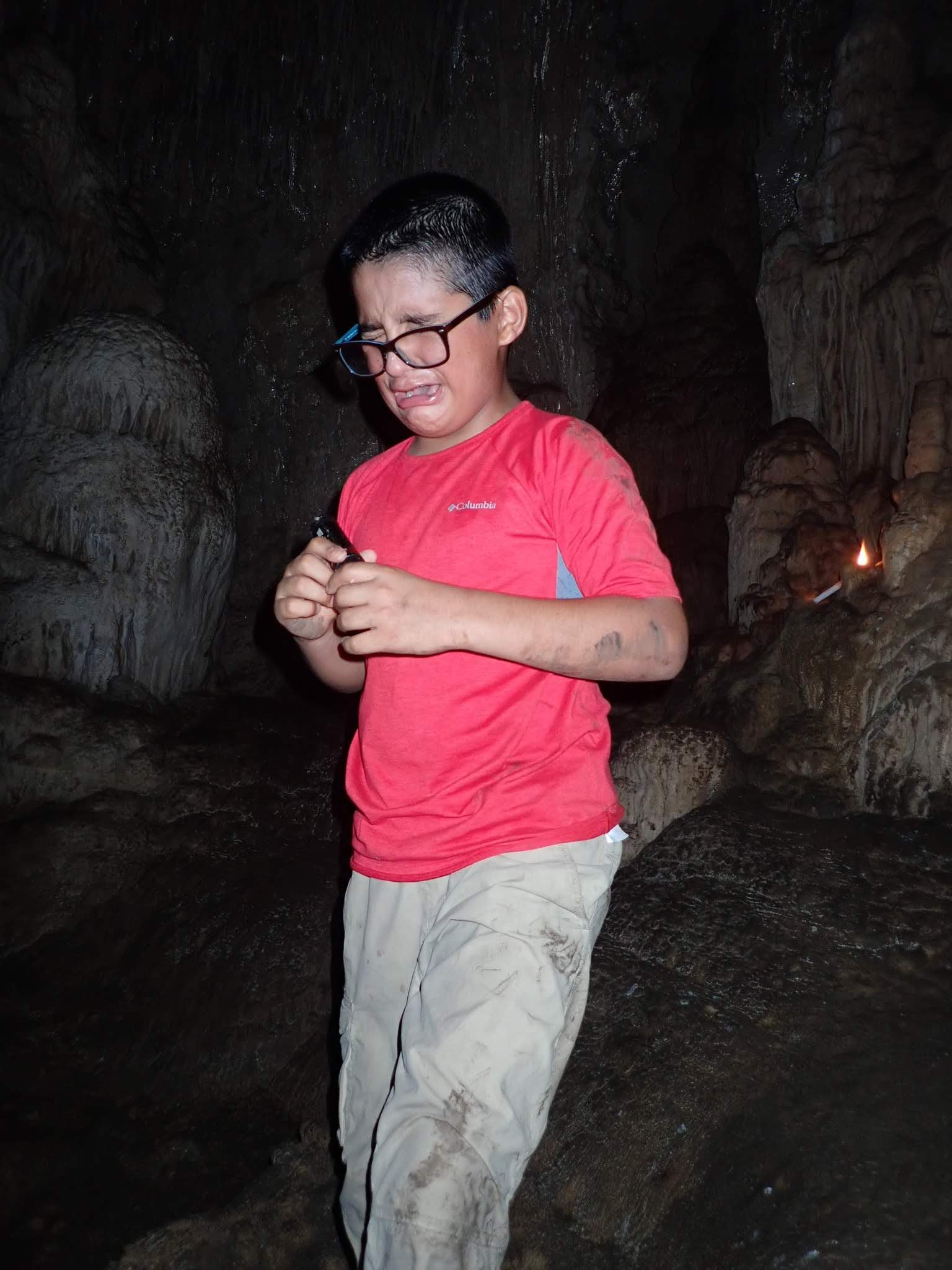 So I walked the boys out of the cave, and my heroic Daniela kept on exploring with Charo and our guide.
It was quite an adventure. It was a good beginner cave for us to do, and an experience we will not forget. This whole trip is a journey where you have to experience new things. We learned today that Marco and Mateo would probably never in their lives enter a cave willingly again, while Daniela surprised us all with her adventurous spirit. Even though the boys would not recommend going into any cave, the rest of us think this excursion is worth doing. We highly recommend this trip.
Natural Pool swimming excursion from Finca Ixobel
In the afternoon, on the same day, we went to the cave, we thought it might be a good idea to cool off and go for a swim at a natural pool.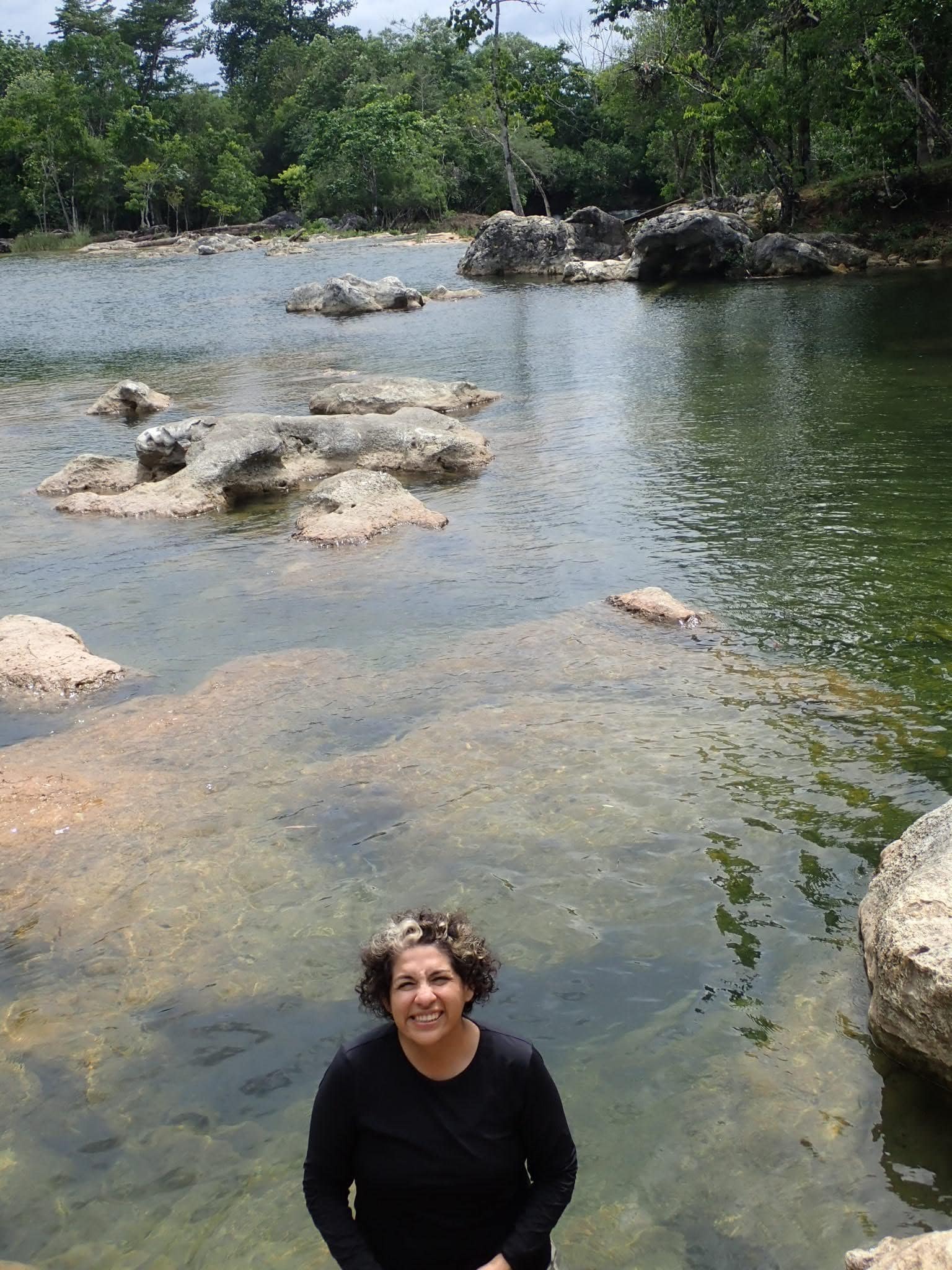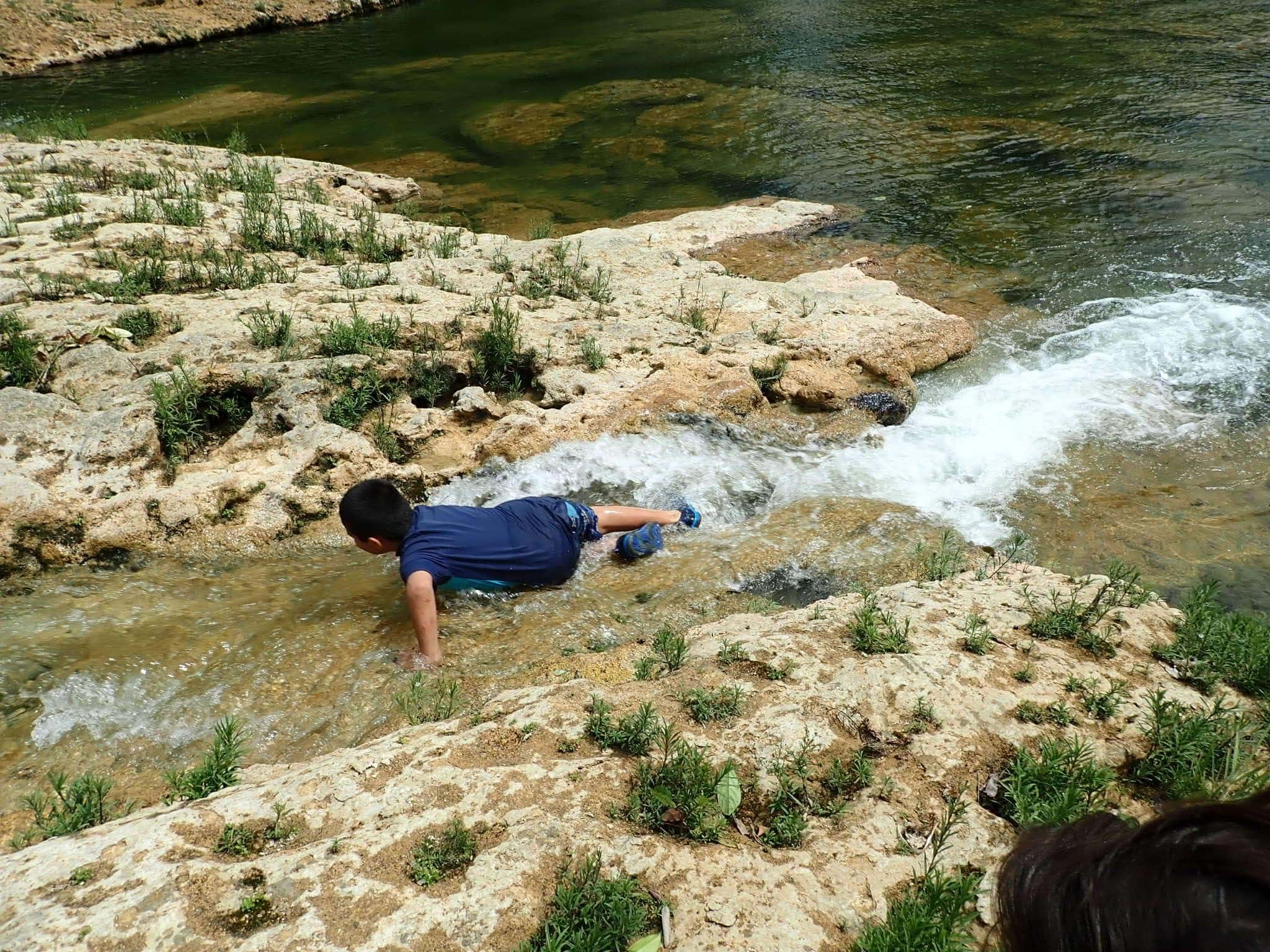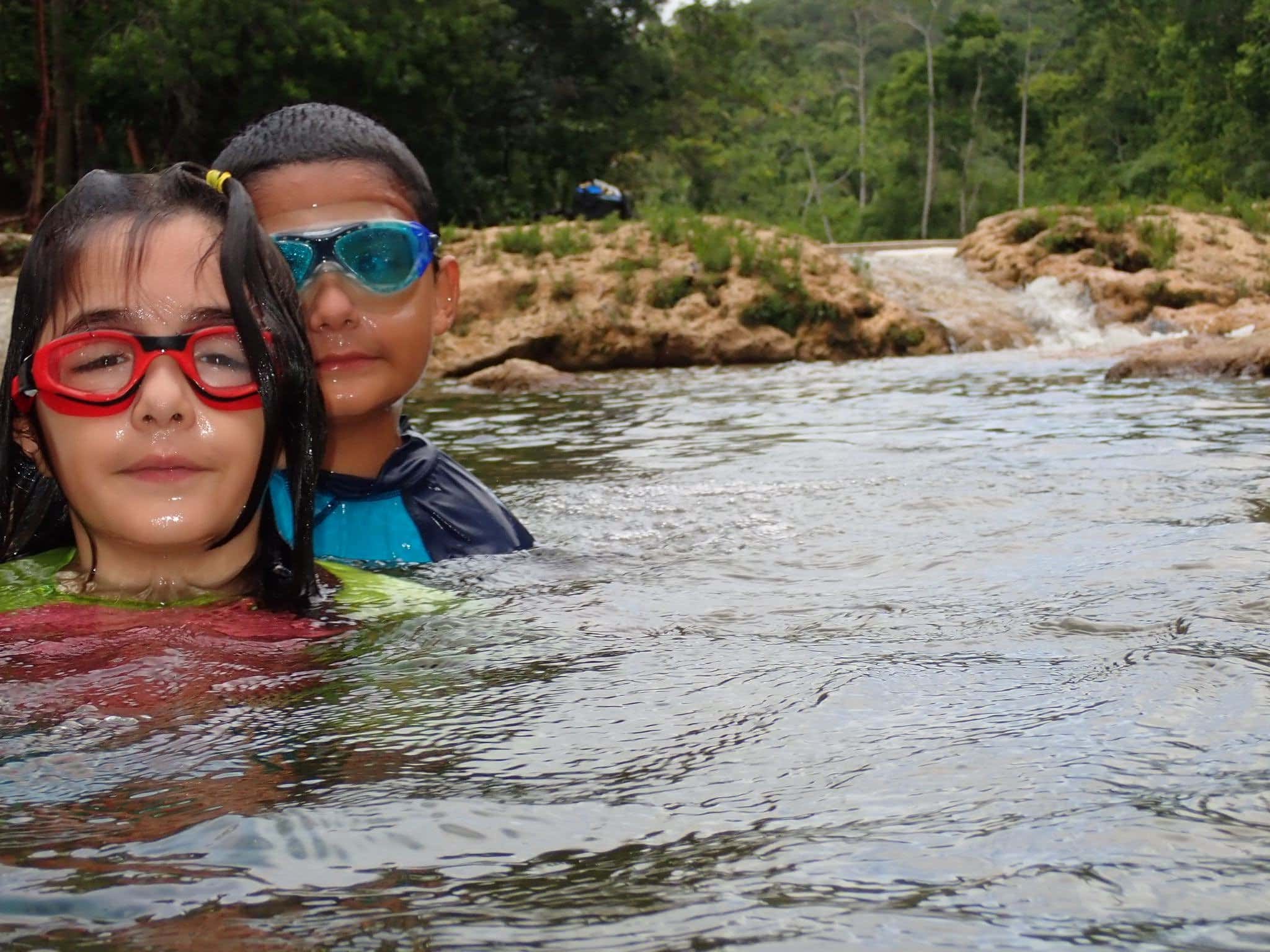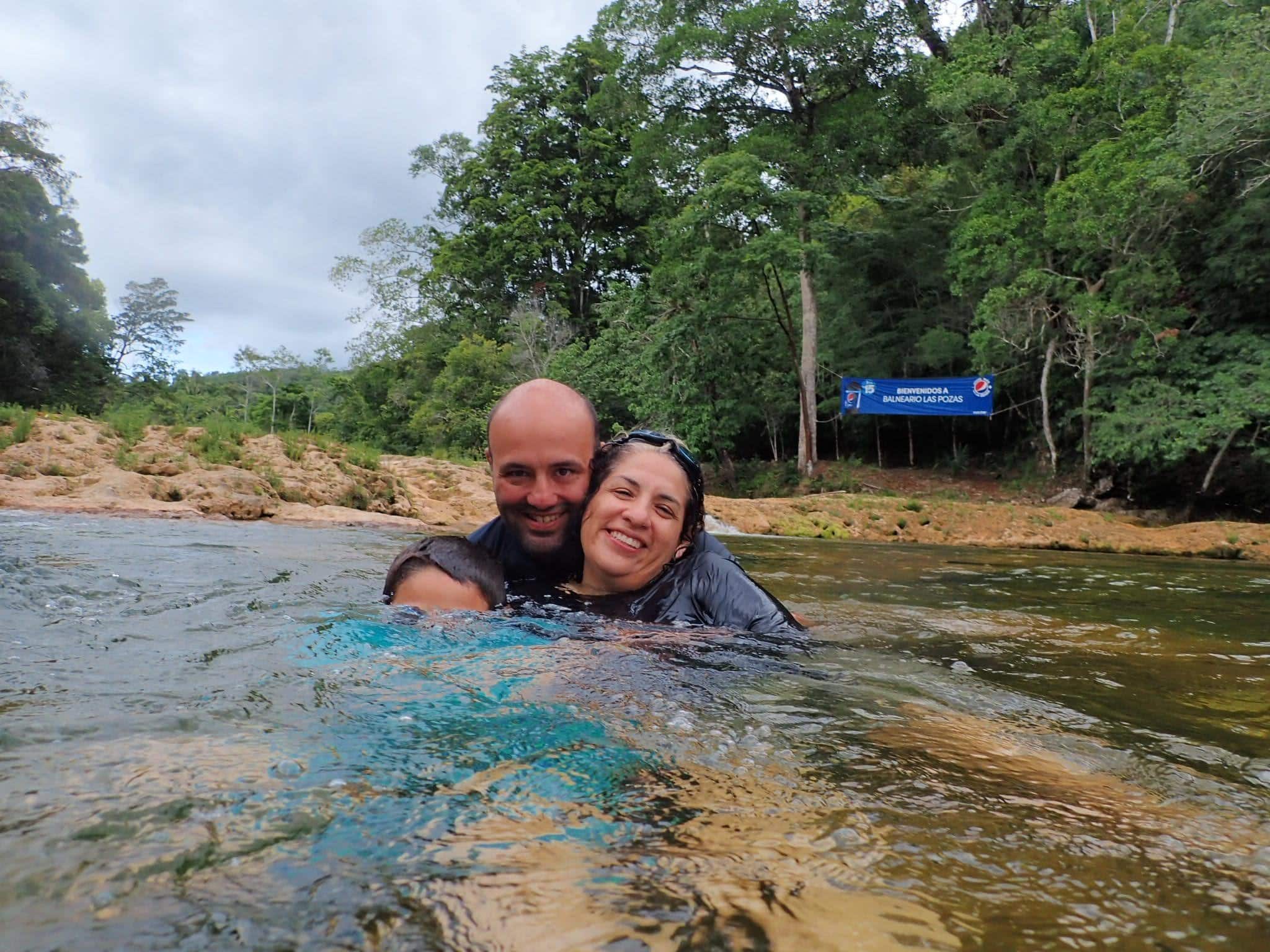 We had a great time at the pool. The only drawback to the day was that it had clouded over and there was a cool breeze going. If the sunshine and heat had held up from the morning, it would have been a perfect day! We all recommend going to check out the pools; just try to go when the sun is shining!
Breakfast, lunch, and Dinner
One of the best ways to start a morning is to walk by a kitchen and smell fresh-baked bread. Every morning we were delighted to walk by and peek inside to see what else was baking. Everything was prepared in house.
Each meal was generously portioned and tasted amazing.
We all highly recommend going to Finca Ixobel. It was relaxing, had great activities and the food was perfect. If you want to learn more about Finca Ixobel, you can find them at https://www.fincaixobel.com/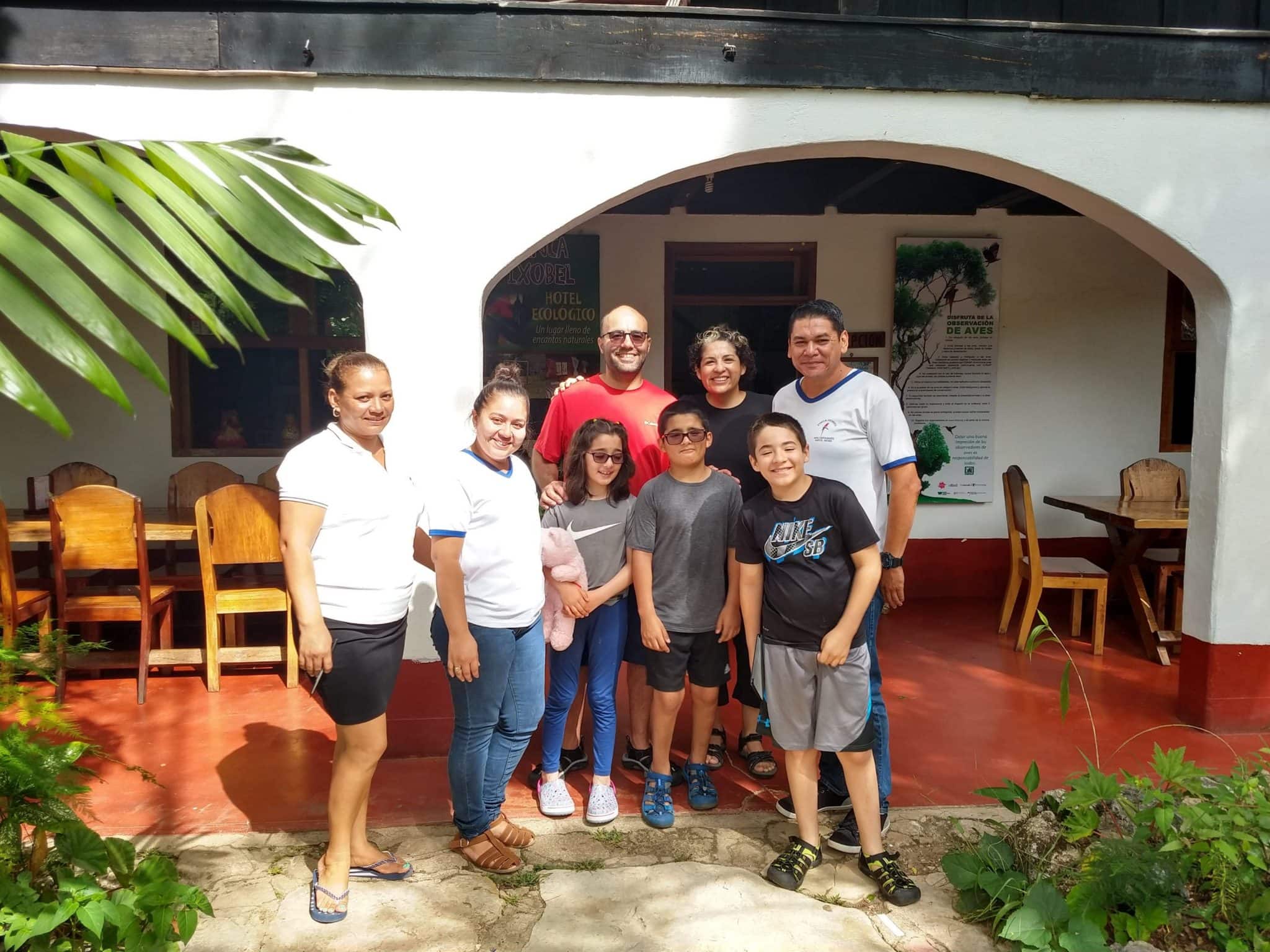 Thanks for Reading and Happy Adventuring!
Our Next stop: Rio Dulce, Guatemala at Finca Tatin
Our Last stop: We stopped at the Tikal Ruins, Guatemala