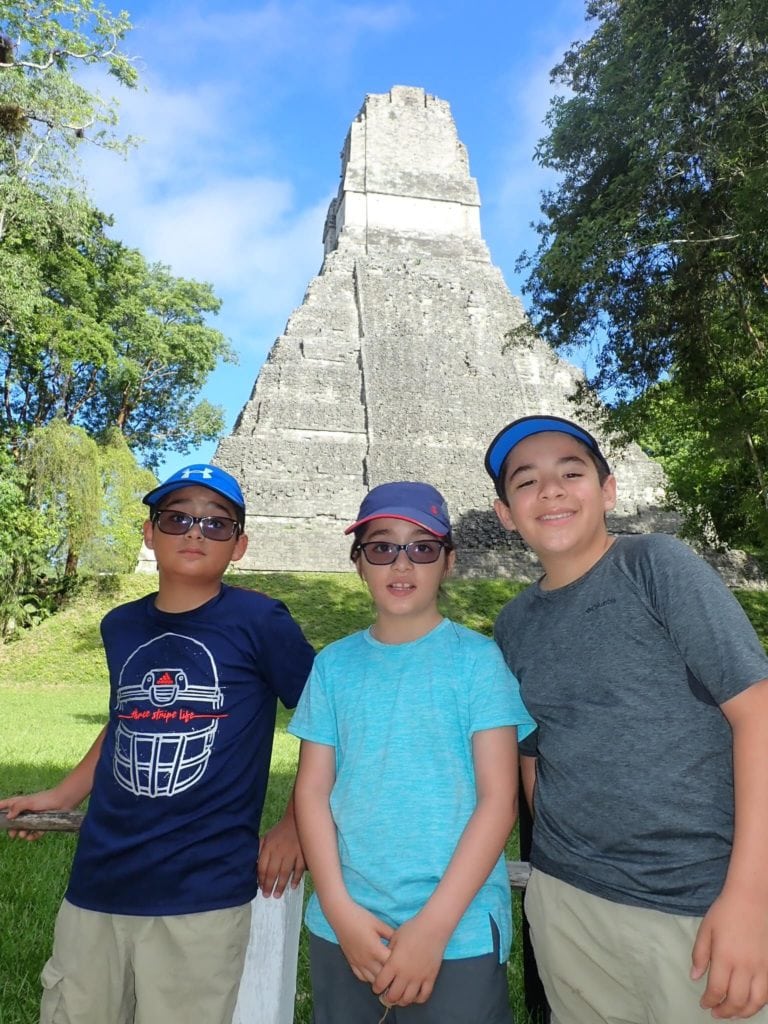 We left San Ignacio, Belize early in the afternoon, our destination El Remate, Guatemala. Never heard of it? Neither had I. We chose our hotel here because it was the closest affordable place to the Tikal ruins we could find. It's not a major town like Flores, but it would do for a night and it was only about 30 minutes to Tikal.
For those who have not been following along, we were able to stay with our friend Marcos' family while we stayed in Belize. Why is this important for our trip to Guatemala? Simple, Audrianne and German not only drove us to the border, they crossed the border with us and then hooked us up with a ride to our hotel.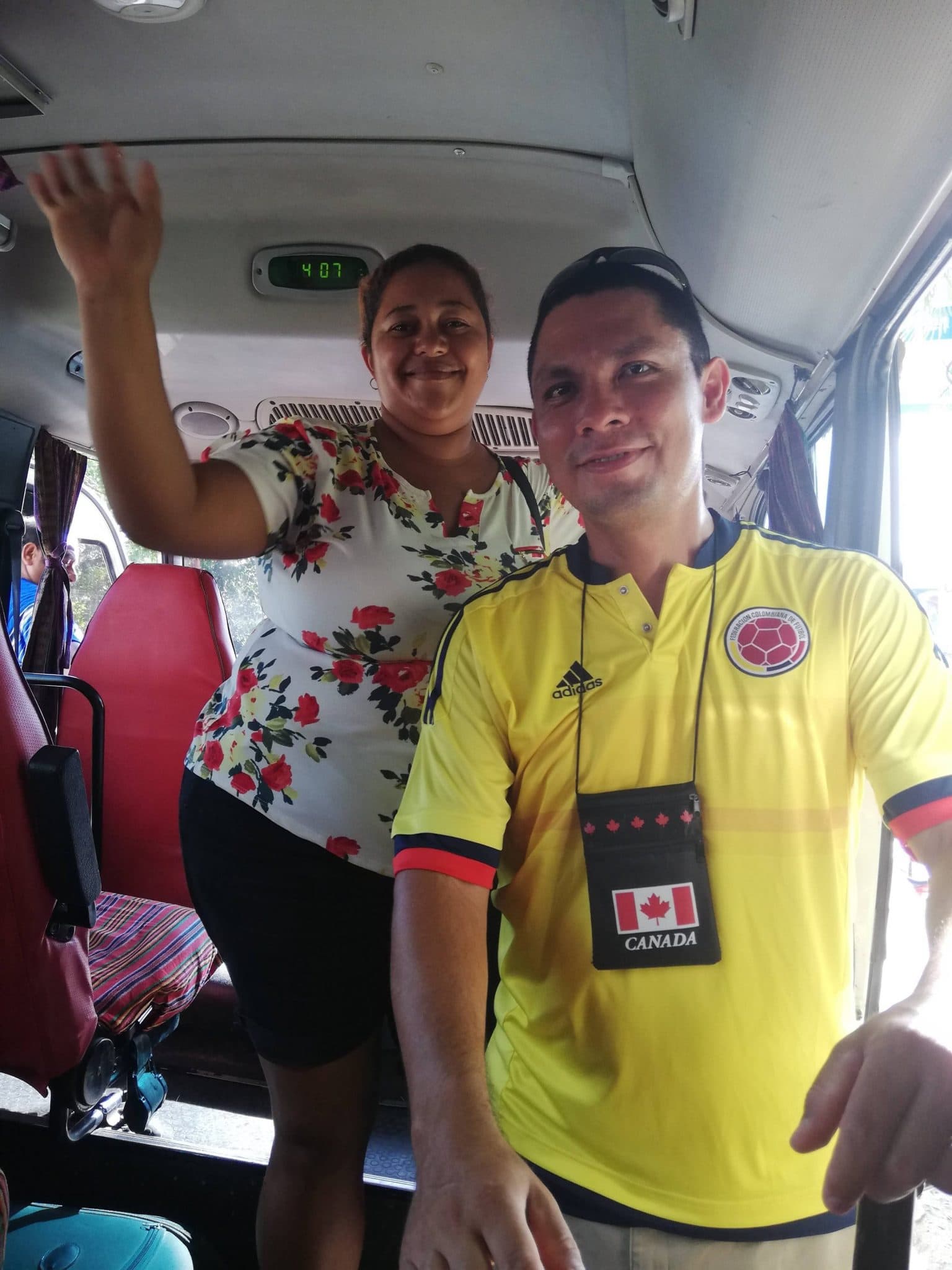 Hotel Las gardenias
We stayed at Hotel Las Gardenias while we were in El Remate. It was comfortable, clean and had what we needed for a quick one night stay. We were also able to exchange money there which helped out a lot.
We did get here a couple of days early, and were able to switch our reservation. Again, Charo called the day before to make sure they had room for us. The room we took had two double beds, and one twin, perfect for a family of 5.
We found a place for dinner called El Muelle. The dinner was causal fair, and it honestly wasn't the best dinner for the price. It did have great views of the lake Peten Itza.
One thing we've learned about Central America, if you consume in a place they let you use the ammenities. So, we used the pool.
After dinner we went to bed, it was going to be an early morning for Tikal.
TIKAL
It was an early morning wake up because we wanted to be one of the first into Tikal, and that we were. We took the bus and arrived at Tikal at around 6:30 AM. We shared the bus with an American named Dayne and we hung out with him for quite a bit of the day. Any photo taken of the whole family, you can credit Dayne. I'll be talking about him more a little later. Our bus driver asked us what time we'd like to get picked up at and we thought noonish. How many hours can you possibly need?
We hired a guide, and the first thing he told us to do is to take a picture of the map because he wouldn't be with us the whole time. If you look carefully at the map, wherever there is a red line, you'll also see a time associated with it.
The area is huge! When we talked to the bus driver about pick up times, we said 1 pm. We thought how many hours could we possibly be here. Well, we almost didn't arrive back in time because the area is so vast. I can safely say if you go to Tikal, don't expect to do it in less than 5 hours, even without kids!
Tikal was the heart of the Mayan culture. You can tell the effort made to make this site glorious, even after over 1000 years of existance. The structures are enormous, but the geography of the place even more so. Our guide explained that the site is built on a turtles back. When it rained, the site was on the top of a hill, and water flowed downwards into reservoires. This allowed tens of thousands of people to be able to live in the area.
One of the biggest reasons we came to Tikal. I'm a big Star Wars fan, so how could I pass at going to Endor!
By the time we finished our day we barely got to our bus in time. Luckily for us it was only us and Dayne. We all agreed that our day was successful. In retrospect, hiring a guide had mixed reviews. It was great for the kids who had all kinds of questions, while Charo and I felt we would have enjoyed it more just walking freely. Either way, we all enjoyed the trip and we were all wowed by Tikal. This is a must do if you are going to visit Guatemala.
Day 405-407
No, we haven't been on the road that long, but Dayne has. If you think we are adventurous for taking our three kids on the road for a year I don't know what you'll think of him! He sold everything he had, flew himself and his bike to Alaska, and then started cycling. Where to? He wants to make it as far as he can on the Panamerican trail. He's hoping to have that covered in approximately 2 years and he's just over halfway in that timeline. On our bus trip, he told us about an adventure he had in Mexico where he was going to go through some rain forest area. Instead of waiting for his guide (Note to the reader: Always wait for your guide), he decided to try and get through by himself. He got himself lost. He finished his water reserve during his first day of cycling. Couldn't find his way out. So how did he end up meeting us? Well, follow him @vacations73 on Facebook. You can also find him at www.vacations73.com but it's not as up to date as his facebook page.
The Too much Information Part
My little munchkin Daniela had diarrhea today while we were walking through Tikal. If it were anyone else on this trip there would have been a tonne of complaining and we probably wouldn't have made it through the day. Daniela stopped at every bathroom we could find (which weren't many) but made it through. You wouldn't have even known it! She was a trooper!.
Thanks for reading and happy adventuring
Our next stop: Finca Ixobel, Poptun, Guatemala
Our last stop: San Ignacio, Belize