Off we go to the next part of our adventure, the western part of Belize. Lucky for us, we are driving a Nissan Xterra thanks to our friend Marcos' brother Luis. We will be staying in Cayo, more specifically, the twin cities of Santa Elena/San Ignacio.

We left Xiabe early in the morning and were lucky to have our friend Carmen and her husband lead the way. Belize is not that difficult to navigate since there are not many main roads. However, if we did not have the good fortune of these spectacular people helping us, we probably could have tacked on another few hours to our drive. That morning they were headed out to Belize city, our destination, or so we thought. They told us there is a short cut, The Burrell Boom cut. We surely would have missed it if we were navigating ourselves.
The Burrell Boom cutoff saved us some time, and we were able to use it to go to the Belize Zoo.
Once we finished with the zoo, we went to San Ignacio where we were to meet our friend Marcos' brother German and his family.
Staying with friends
Once again, and I stated this before, I can't begin to thank our friends Marcos and Audrey. Without them, this part of the trip would not have been possible.
The morning we arrived, German and Audriani were consistently keeping an eye out for us in the San Ignacio town square. Lucky for us, I told them the boys, and I would all be wearing the same blue hats. Who knew fashion could be useful?
To say that they were perfect hosts would once again be an understatement. Not only did they give us a place to sleep, not only did they feed us, but they also played tour guide for us for all the days we were there.
Miss Lupe's Fast Food
Audriani took us for some lunch, indeed something local. Miss Lupe's fast Food was delicious and straightforward. We tried everything, and it was spectacular. The salbutes were amazing. I cannot stress enough; if you are in San Ignacio, you must go to Miss Lupe's. Will my kids eat it? Well, Mateo not only asked for seconds but then tried to eat mine as well! How's that for a recommendation.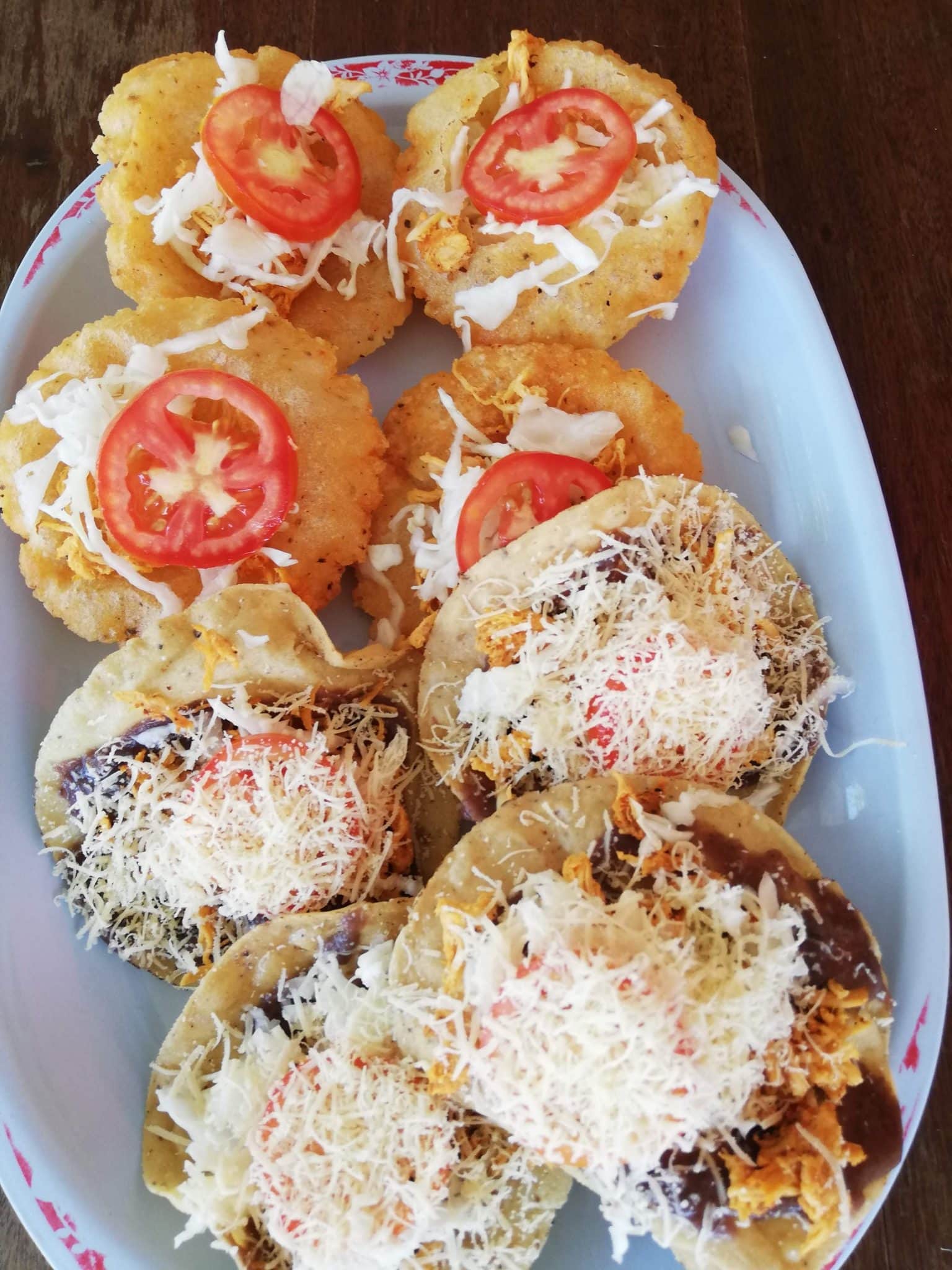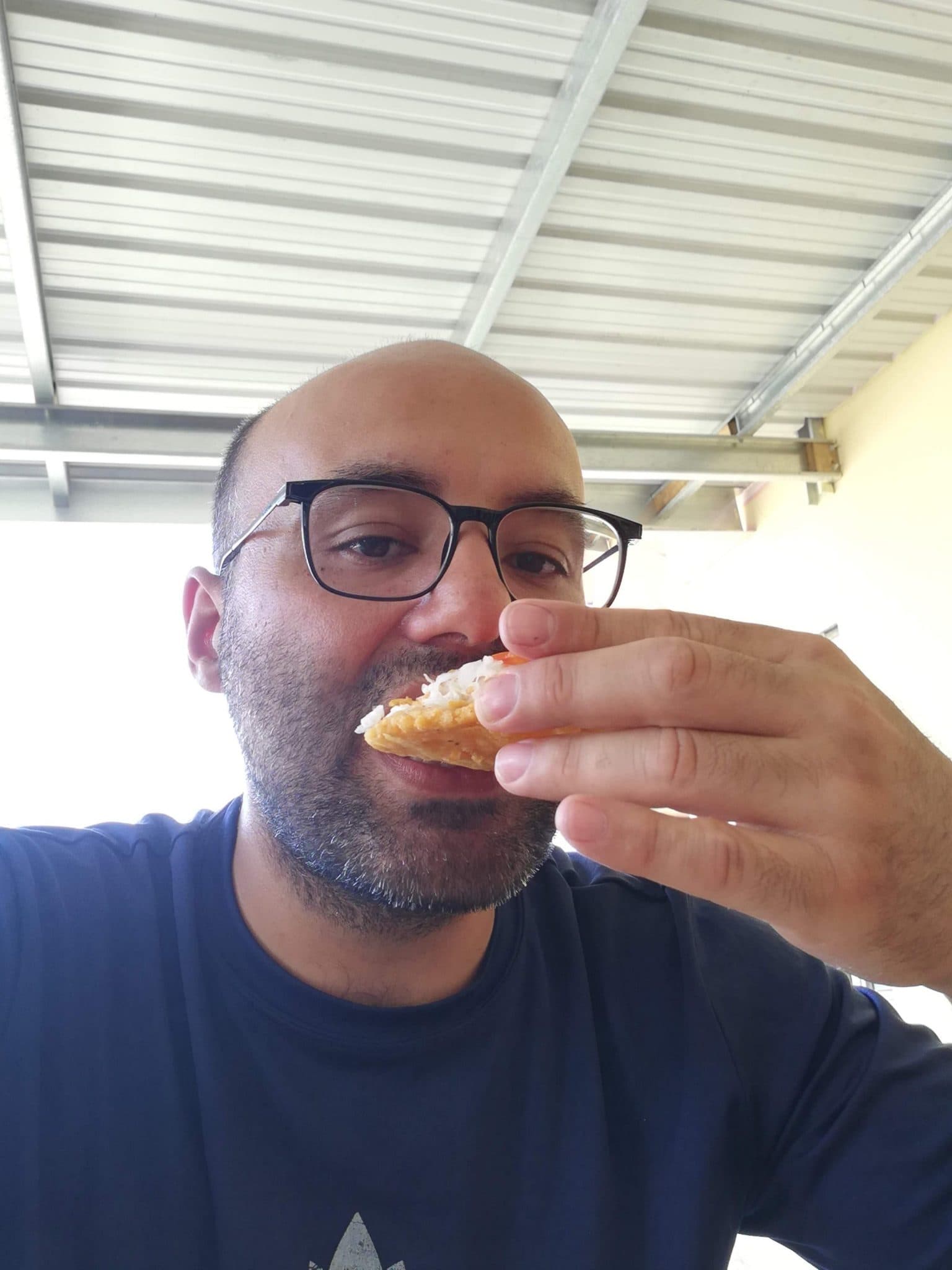 Miss Lupe's is just one of the places you will miss if you don't talk to the locals.
Tamales
Another dish we had was tamales. This tasty goodness came wrapped in a banana leaf. However, where are the best ones to be had? Well, in the middle of town near a crosswalk, a lady was set up with a giant pot. Not your regular stand! She has only so many, so get there fast, she shows up around 5:30 pm, and I'm guessing stays till it's all gone. I can tell you, from the taste, she must sell out quite fast!
Cow foot Soup
We had many wonderful discussions with Audriani, and one came about if we liked Cow foot soup. Charo and I both timidly said we never had it before, nor had heard of it. Audriani then made it her mission to make it for us. She explained to us that it has tripe and yes a cows foot in it. I'll admit that I was a little nervous about eating this. First off, I'm not a big soup fan. Secondly, I'm not sure I'm a big fan of eating a cow's foot. Audriani made this from scratch. It took her a couple of days to prepare this excellent soup. One day to prepare, and season it, and another day to cook it. Not only was I not going to offend her by not eating it, but the whole idea of this trip is to get outside of my comfort zone. So I tried the soup. Then I went for seconds. It was amazingly good. Audriani is genuinely a whiz in the kitchen. I will admit that I had it all, except for the cow's foot itself. That was a mistake that I will not repeat next time. Props to my kids as well, the soup wasn't to their liking, but each one of them did try it.
The adventures of Indiana Joe and the ruins of Cahal Pech!
Simply put, wow. Cahal Pech is the first set of Mayan ruins that we will see along our trip. It was a sweltering day, as it was every day in Belize, and this was a great place to visit. There was plenty of shade, so it was easy to forget how hot the day was. You'll also notice in our pictures that it was not busy at all, we were the only ones there. If it wasn't a historical site, I think it would have been a great place to play hide and seek. Cahal Pech translates to "place of ticks," lucky for us, we didn't run into any. It's dated to around 1200 BCE, and considering has held up very well.
Mateo already gave up on the walk, and it had just started!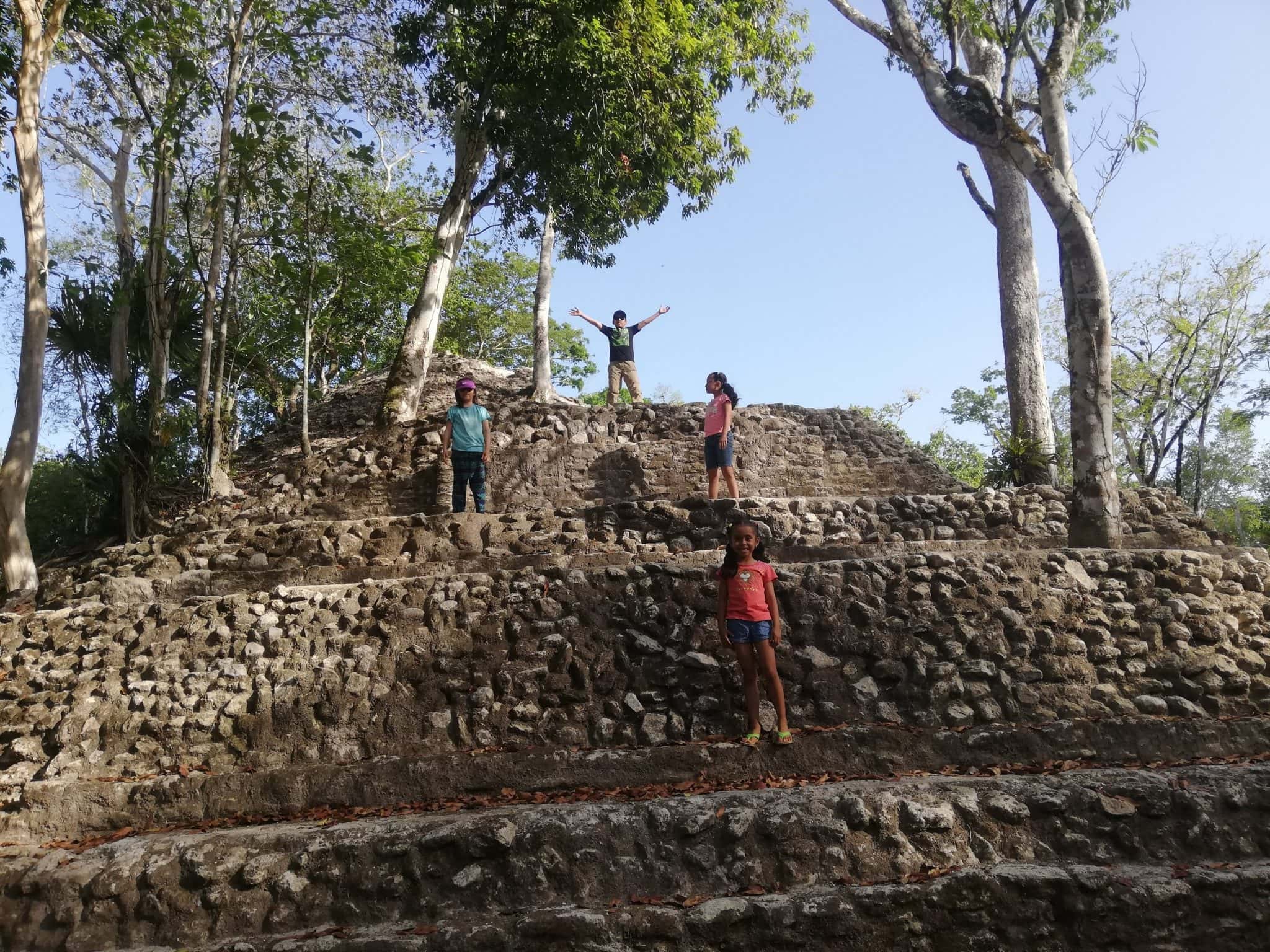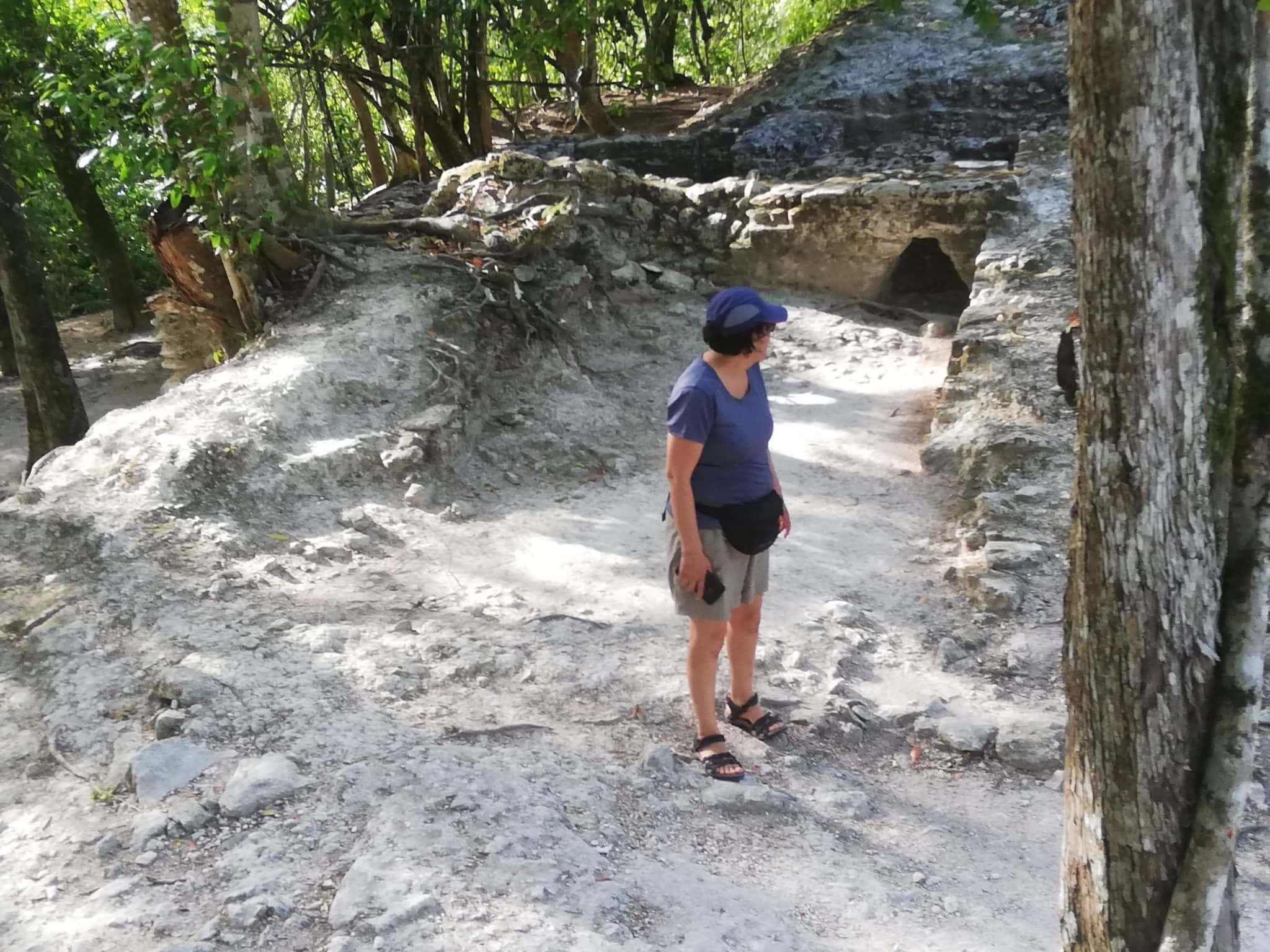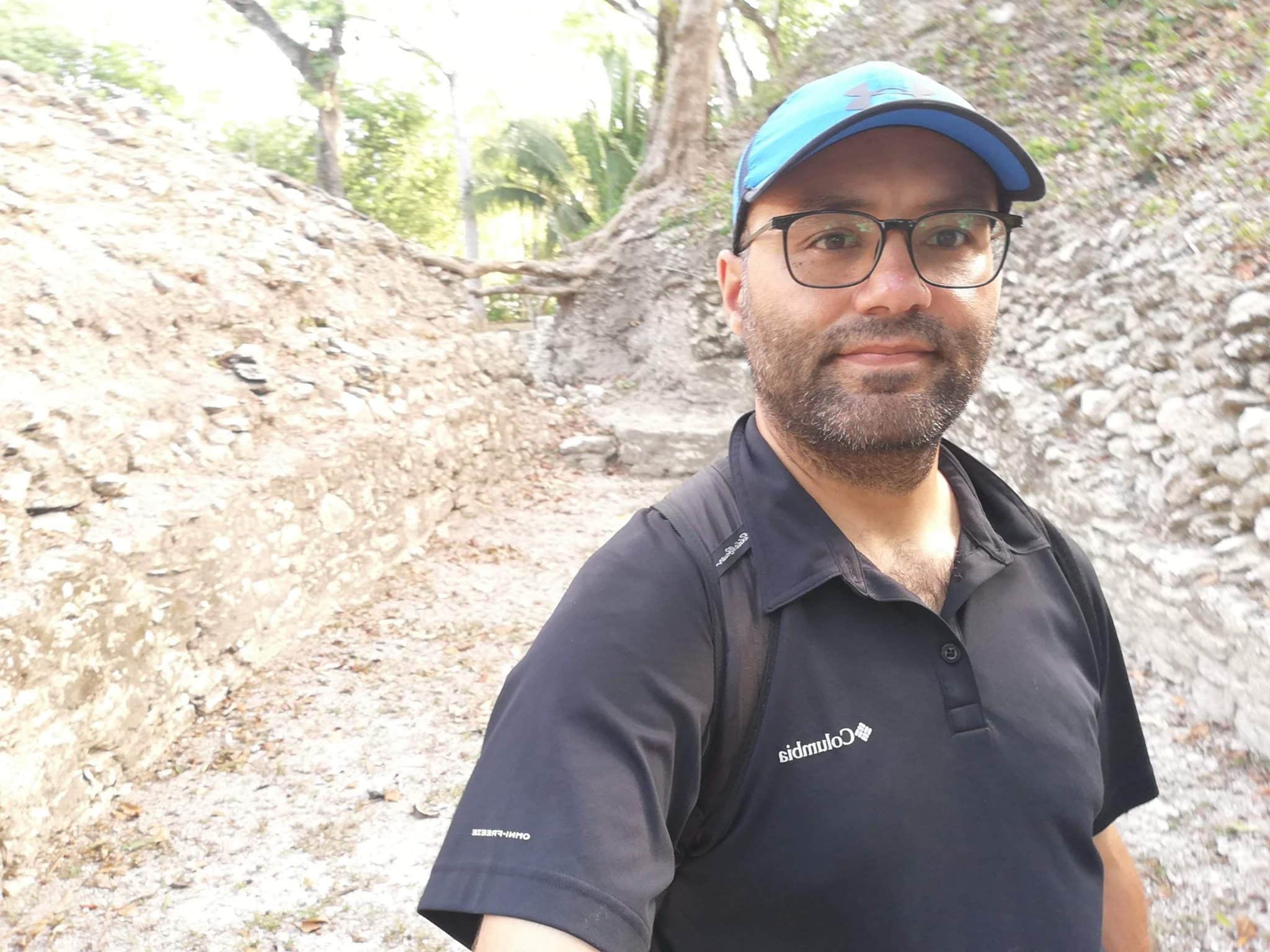 https://youtu.be/-mD_EwSu8lohttps://youtu.be/6ph29hkFo8E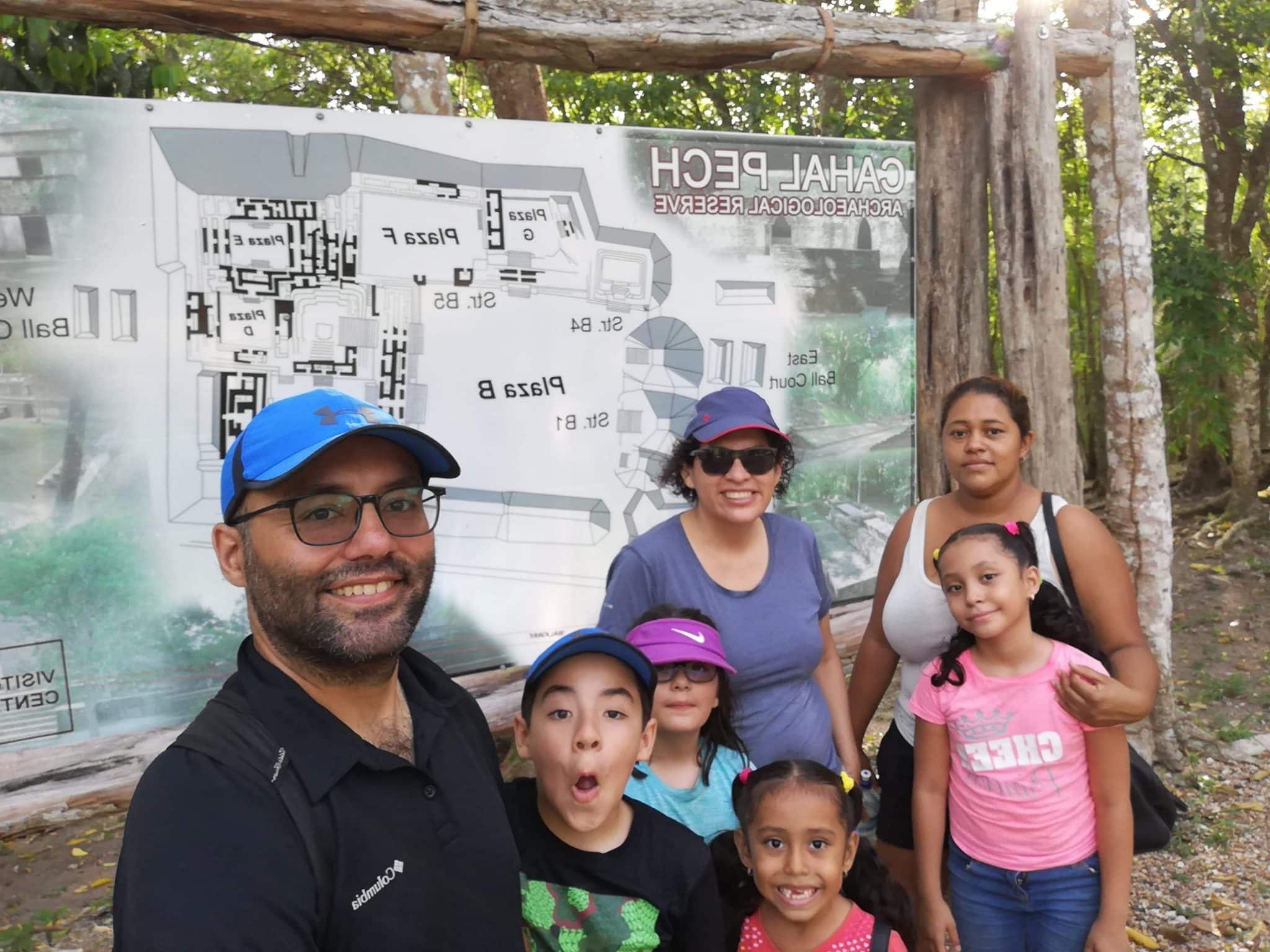 Our friends, and the map of Cahal Pech. If you find yourselves in San Ignacio, all of us, except Mateo, recommend going to Cahal Pech.
The Family Farm
How many times do you go to a different country and get invited to go check out a farm! How could we pass up this opportunity? Audriani's family owns a farm, and her father is a butcher. They have horses, bulls, cows for milk, and cows for beef. We were not only lucky enough to see the animals, but we also had a chance to try and milk a cow.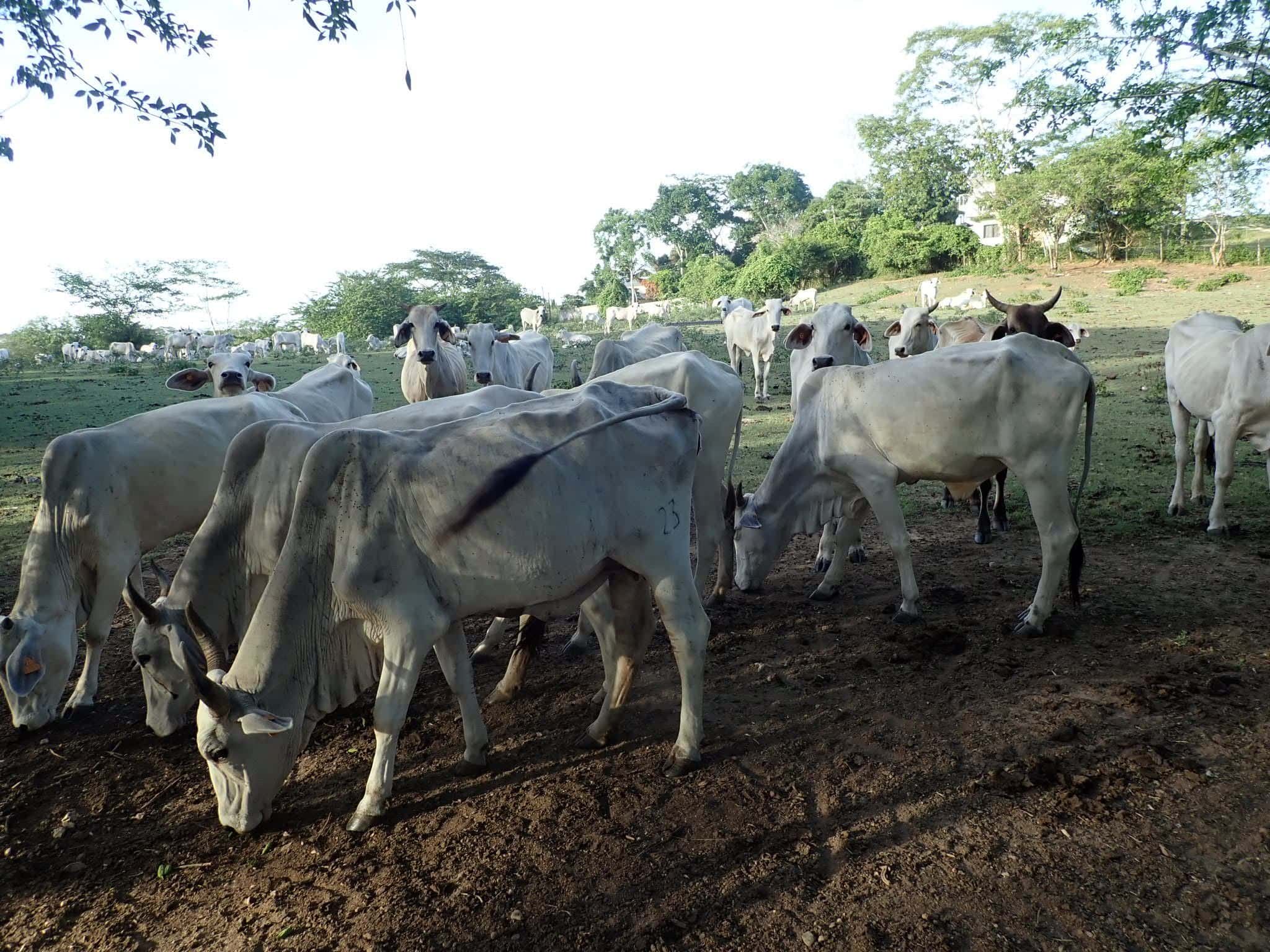 https://youtu.be/Sc-Bs-0NEz8https://youtu.be/JK1-MPKvIBg
The Macal river
Belize is hot. So what do you do to cool down? Go for a dip in the river! This was a local thing to do. We were stopped by someone walking by, and he asked us directions. It was our first day there, and he told us, "Well, you found the place to be."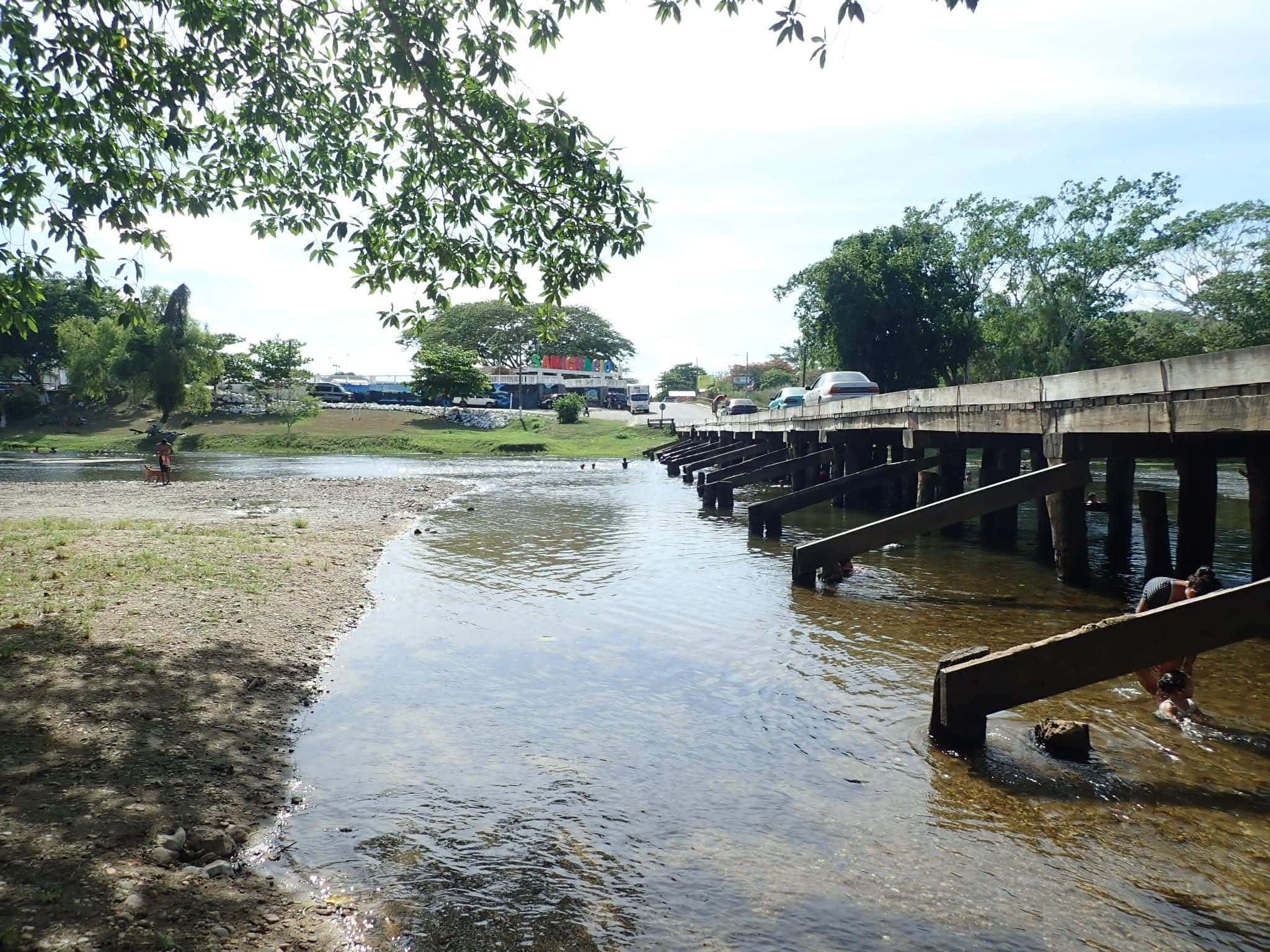 You can find this great swimming area just outside the market in San Ignacio.
The Market
The market is the place you want to go for some local food, fresh fruits, vegetables, and deals on clothing or souvenirs. We went there for breakfast and ended up picking up some tasty fruit.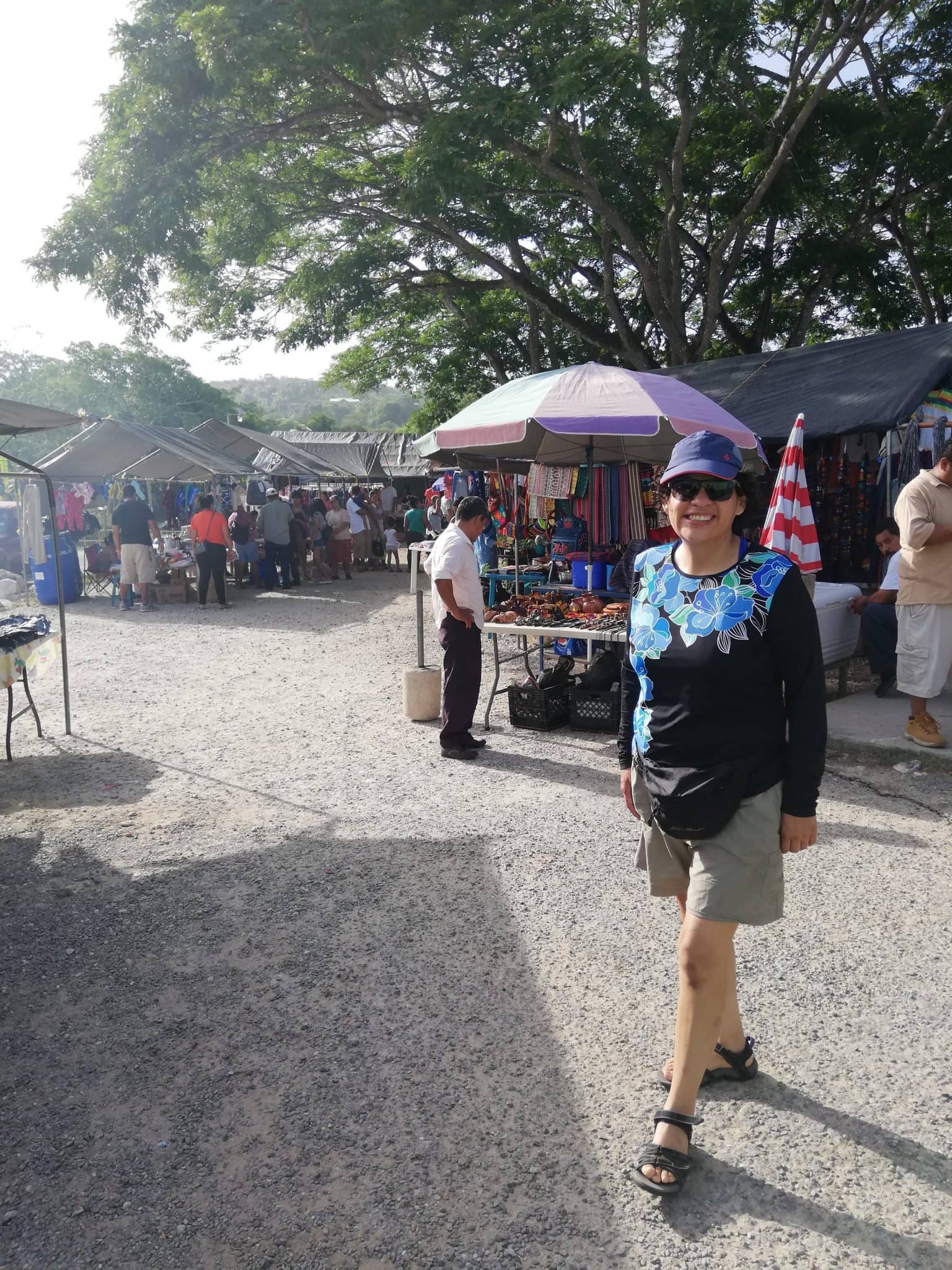 The Green Iguana project
The Green Iguana project at the San Ignacio resort hotel is a must-do! When we went, once again, we were fortunate to be the only tour going on. We were able to interact with the iguanas and feed them. All the kids had fun until…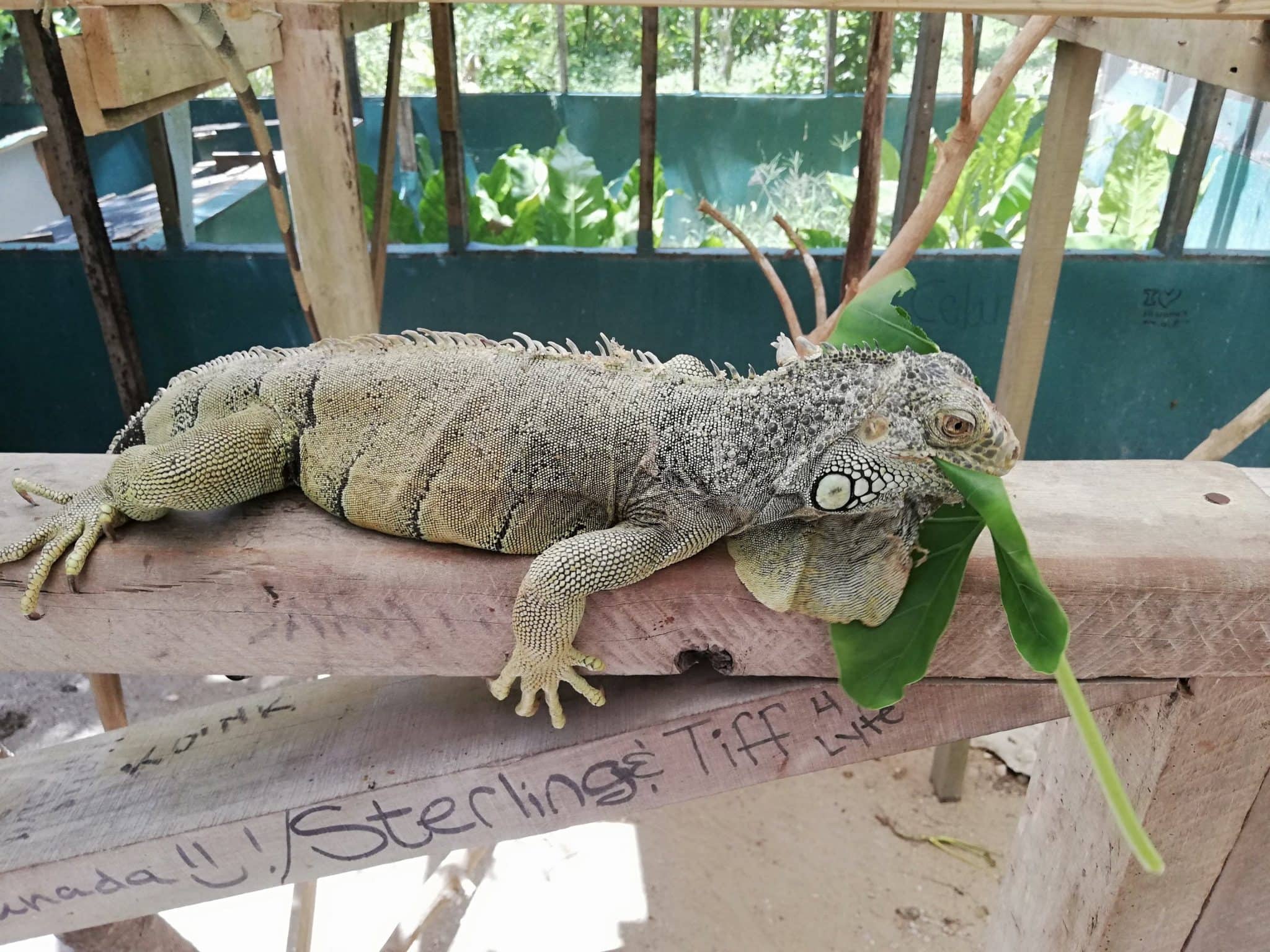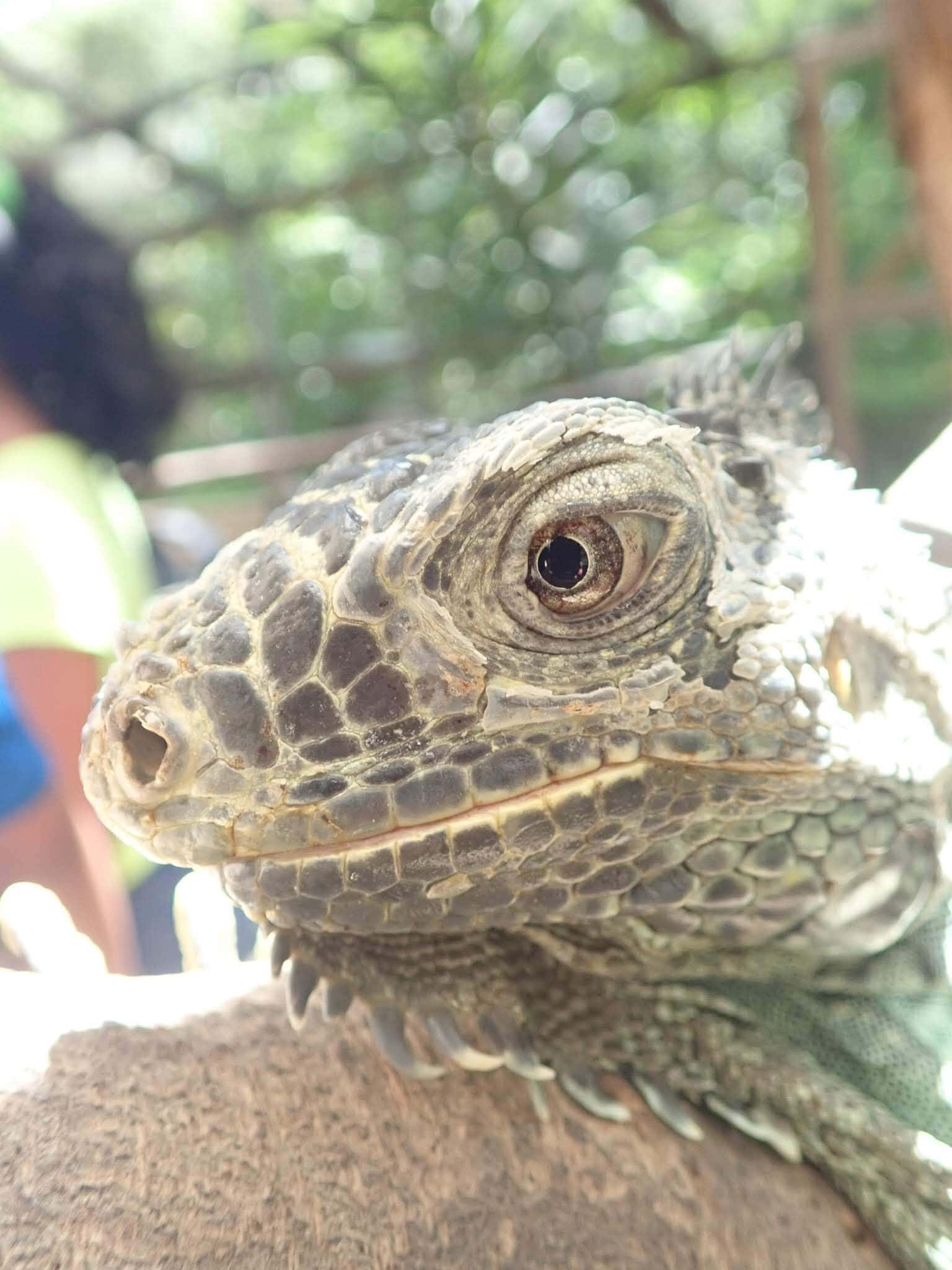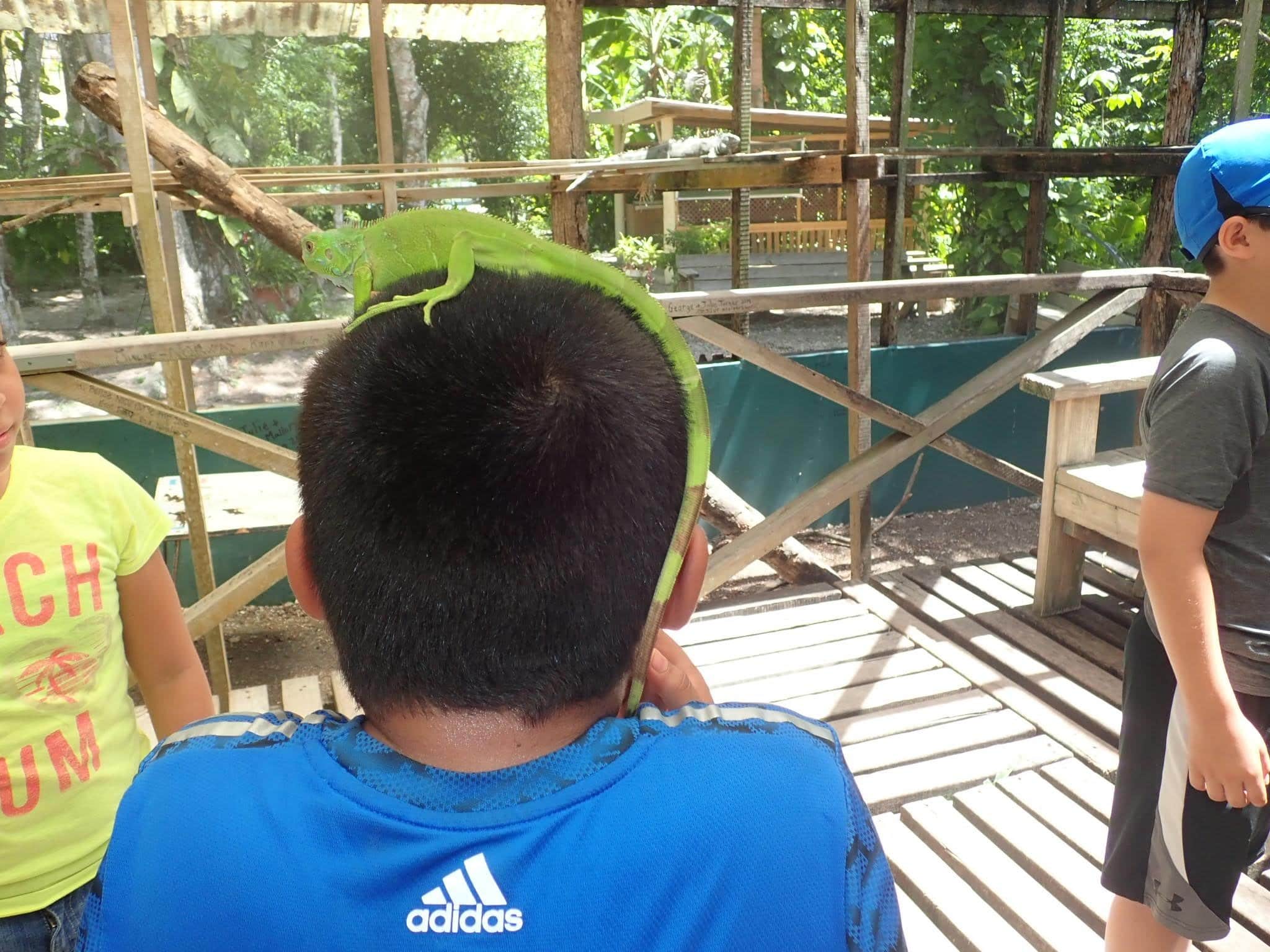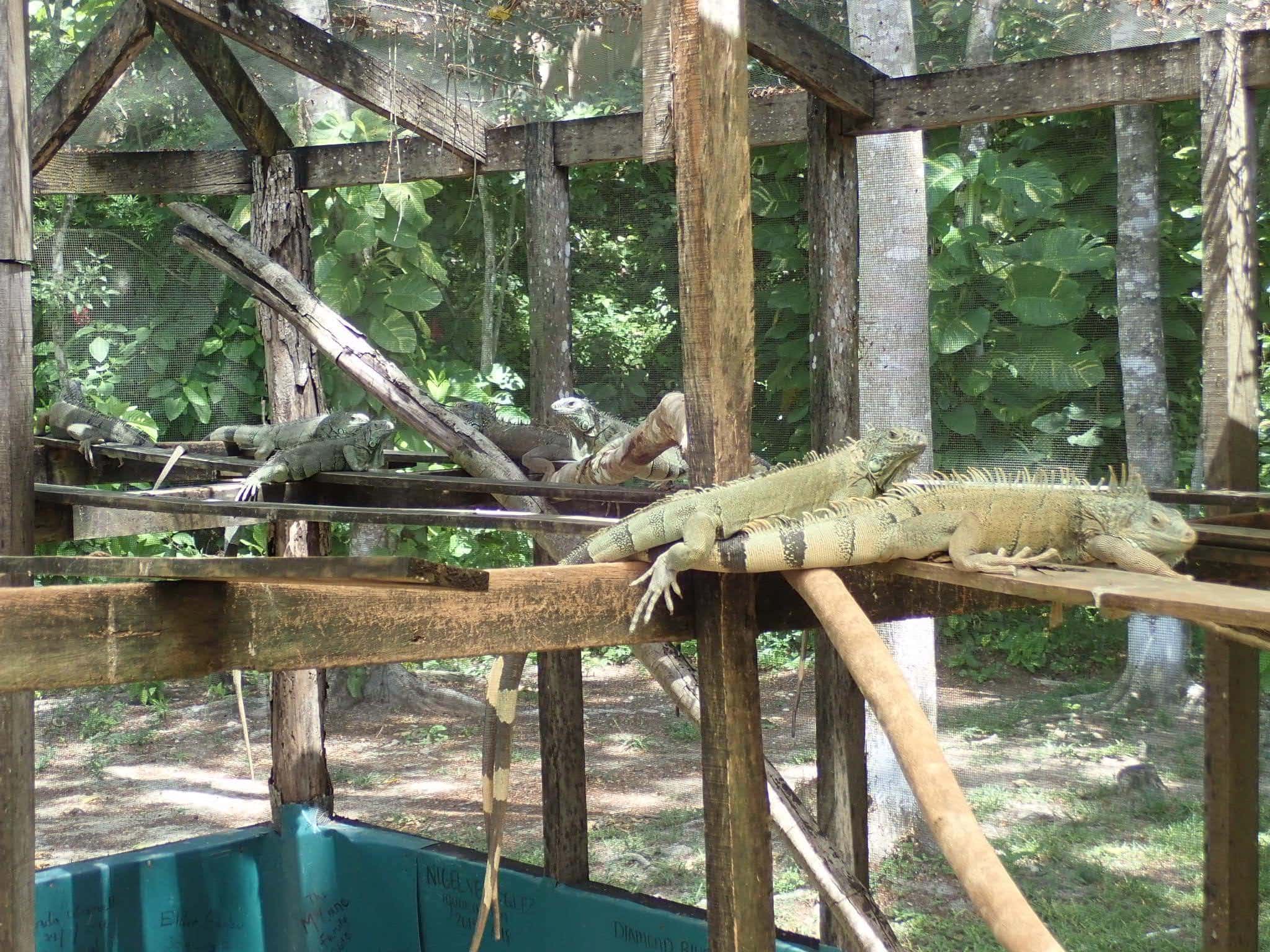 we found out that 1 in 100 people are allergic to the leaves the iguana are eating. Both Mateo and Marco's hands became incredibly itchy. The guide actually carries a type of antihistamine cream because it happens so often. The boys couldn't tolerate it so we left the cages.Even with the allergic reaction, this is a must if you are in the San Ignacio region with kids, or without!
The Mountain Pine Ridge
Our friend German works for the forestry department and this was a must on his list. It did not disappoint. This trip took about an hour and a half to get to, but well worth every moment of the kids saying "how much further." Just a word of warning. The roads are very rocky, and dusty. You definitely need the proper vehicle to get there. We went in two vehicles just in case one broke down.Our first stop was the Rio Frio caves.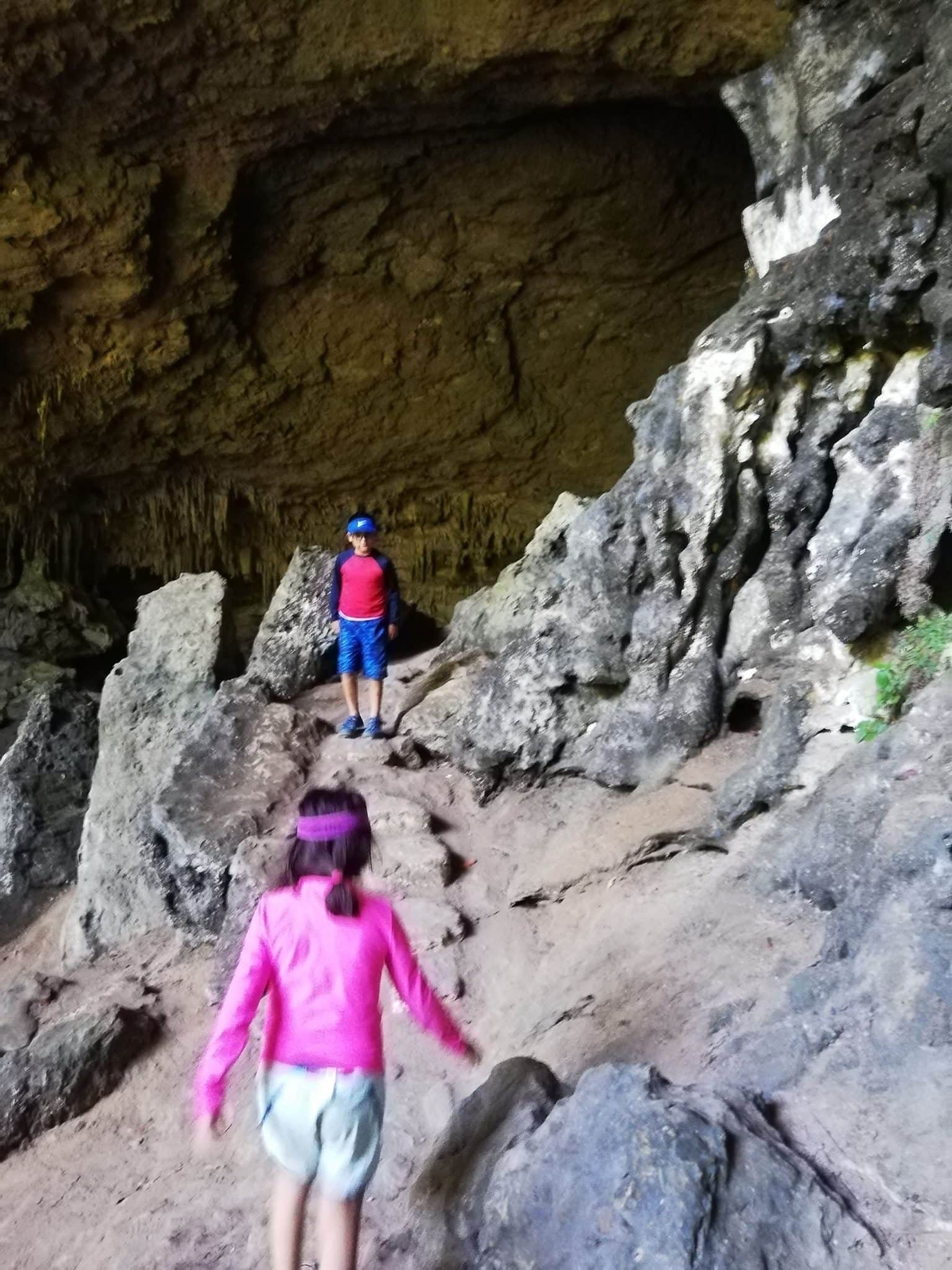 We investigated the area, but didnt stay too long. German mentioned that there had been a mugging not to long ago, so we stayed only as long as we needed to.After that we took a quick pit stop and had lunch. Where we met this little guy.
Don't let him bite you. Apparently, he will give you a fever.After our quick lunch, we checked out the Rio Frio, and some of it's beautiful features.
Finally, for the day we went for a dip. We spent a couple of hours at the Pinol pools and it was worth every second of it.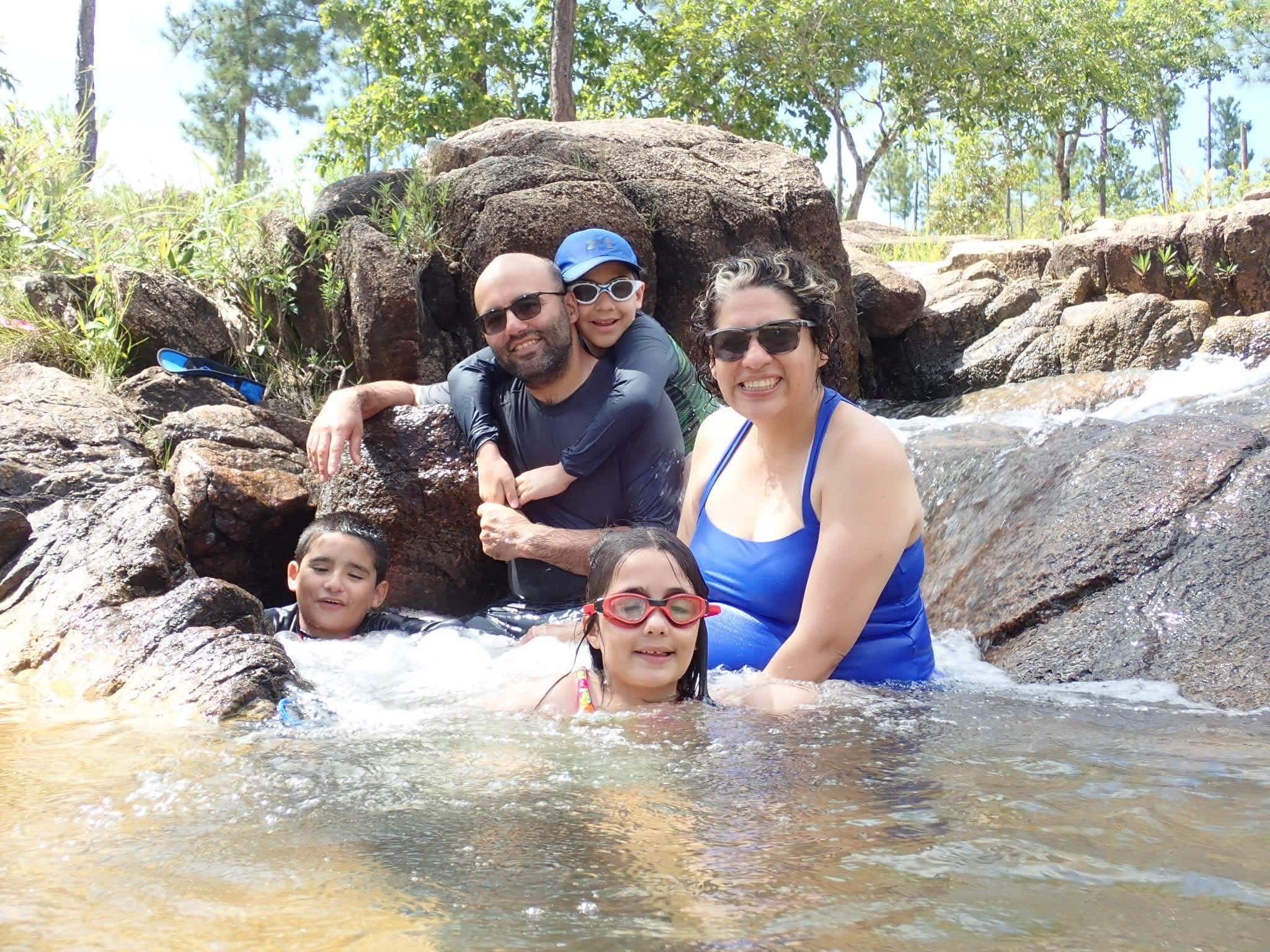 Our day at Mountain Pine Ridge was filled with fun, and beautiful scenery. This is another must do if you are travelling in Belize. If the road was paved, I could see this being a major tourist attraction, even for locals. As it is, I'd definitely classify it as a diamond in the rough.As you can see our trip to San Ignacio was spectacular. Our friends took us to all the right spots. Thanks for helping us out, and letting us be part of your family for a short while.Oh, I almost forgot! One more thing that really put these days over the top. Puppies!
Thanks for reading and happy adventuring!
Our next up: Tikal, Guatemala
Our last stop: The Belize zoo