We arrived in Tulum shortly after landing in Cancun. Since we were only going to spend two days in Tulum we had to be strategic with what were going to do. Also, we had to take into account that we were going to be meeting family while we were there. When you are with kids, you have to be flexible with your plans. When you are with two other families with kids, even more so.
Most people arrive in Tulum and head to the beach or head to the ruins. We did neither. The first thing we checked out was the main strip with all the restaurants and touristy type shops. We originally went with the idea of just going to eat, but we ended up there with the sun beginning to fade, and a nice breeze going, so why not try and walk it back to our hotel. The walk back to Casa Paraiso took only about 20 minutes, so easily doable with kids. During the walk, we were approached by the occasional street vendor, but never felt pressured to buy anything. Even though there were a lot of tourists, I found that it wasn't overwhelming.
Parque Dos Ojos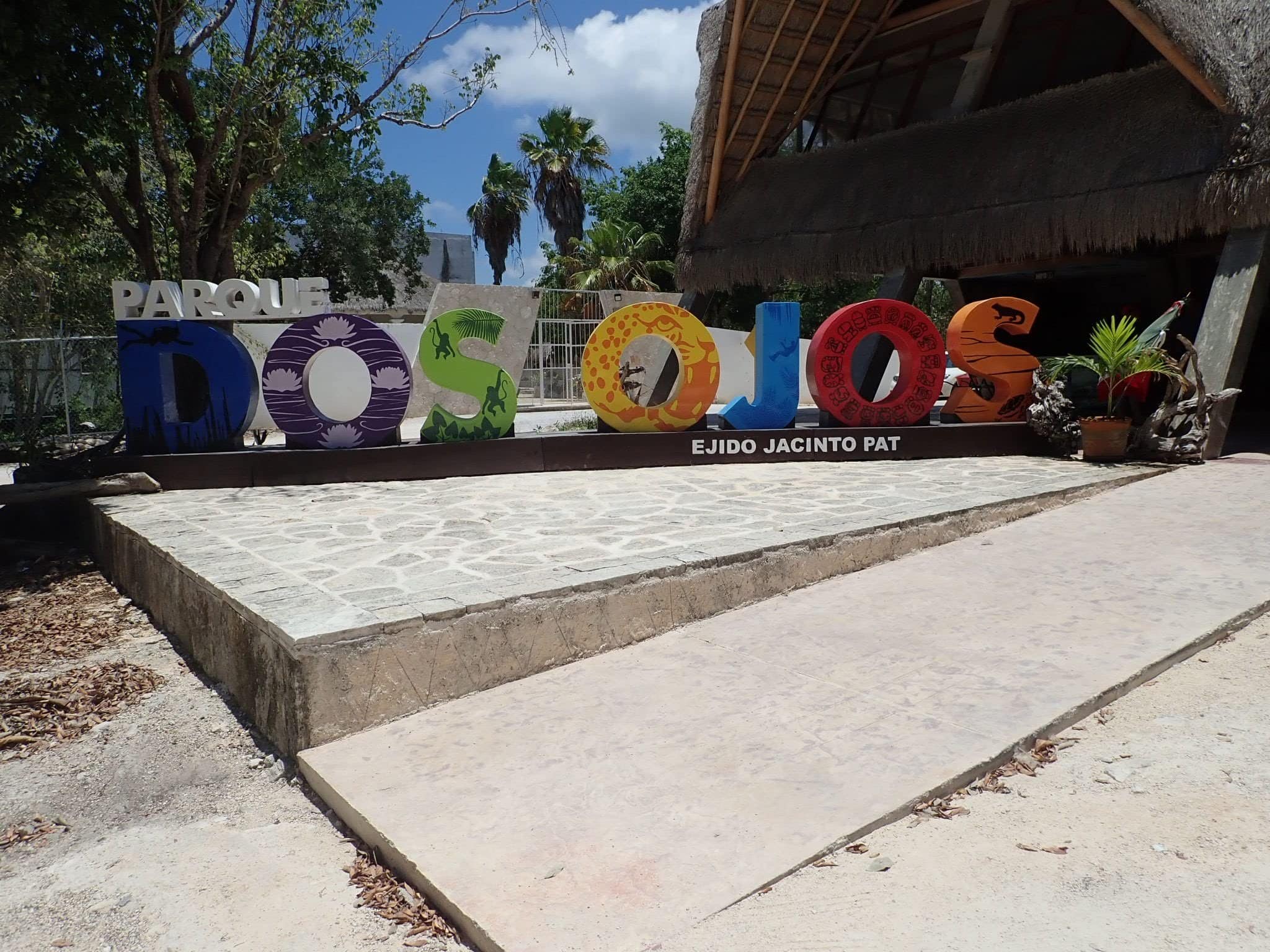 The first place we went to was Parque Dos Ojos. The park cost per adult is 200 pesos each, and children under 7 are free. We were lucky as we were able to hitch a ride with Charo's cousins and spent the afternoon there relaxing, catching up and swimming in two different cenotes.
What is a cenote? It's a pit or a sinkhole that has naturally exposed groundwater. I'm guessing that due to the high amount of limestone around the water is crystal clear.
The water was refreshing as it didn't receive any direct sunlight for the entire time we were there.
The kids got a lot of swimming time together, and considering they haven't seen each other in a very long time, they got along extremely well. That was great because the adults got to have some bonding time together as well.
We were able to investigate two cenotes while we were there and if you were done with them, you could always have a rest in the hammock area.
Find more information on Parque Dos Ojos here.
Akumal Beach
On the second day, we spent our day with Charo's cousins again. Once again, we did not stay in Tulum and drove to Akumal Beach. We were picked up again, which I have to say I can get used to, and off we went. Charo's cousin Susan researched about the Lol-ha restaurant. If you consume lunch or have drinks you could park there for free. Well, we did that just that.
Lol-ha restaurant
The food was good. At this point, we are really trying to find lower-end options so it was little on the expensive end for us. We purchased a pizza for the kids and they found it quite tasty.
Raphael and Veronica, not only ordered some food but got a rented a cabana for the afternoon. We all squeezed in there, with Susan and Alejandro ordered some chairs so we could have a few for the adults to enjoy the afternoon.
The kids really enjoyed their time on the beach at Akumal as well! The beach is shallow for quite a distance and has beautiful white sand. You can tell they really want to keep the place clean for tourists.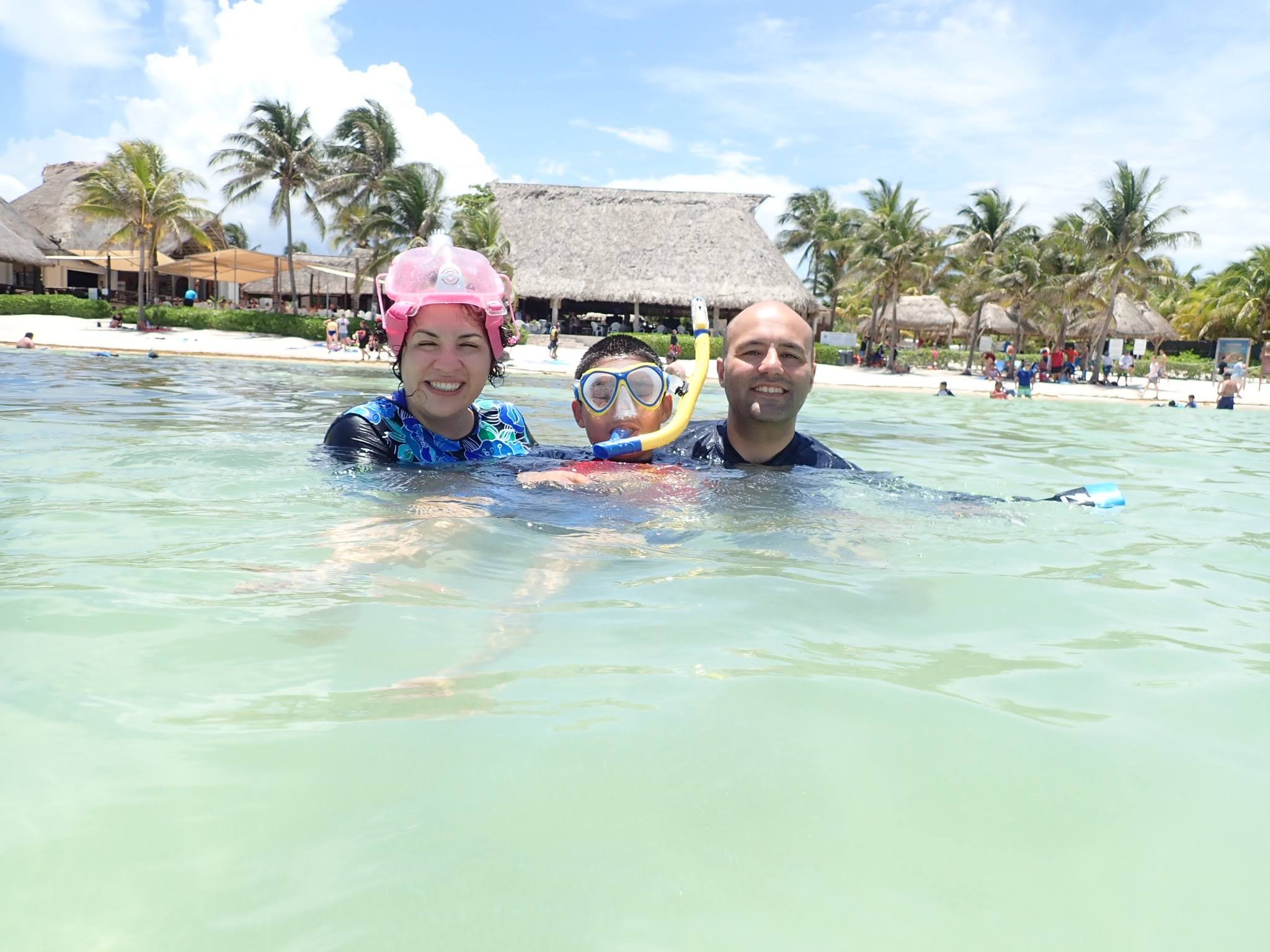 The kids ended their day building sand structures!
If it were just our family, we probably would have skipped Akumal and eating at Lol-ha. However, when you have a group of people that large, I think the combination of the beach, easy access to restrooms, and decent food made the afternoon fun.
Find out more about the Lol-Ha restaurant here.
After this, we got on a bus, and off we went to Mahahual. This first part of our trip will be very fast-paced and we won't be able to stop everywhere we should. I would have really liked to see the ruins in Tulum, but some sacrifices will have to be made. This will be par for the course during this trip.
Thanks for reading and happy adventuring!
Next stop: Mahahual, Mexico
Tulum was the First stop on our trip. Find out where we ate while in Tulum.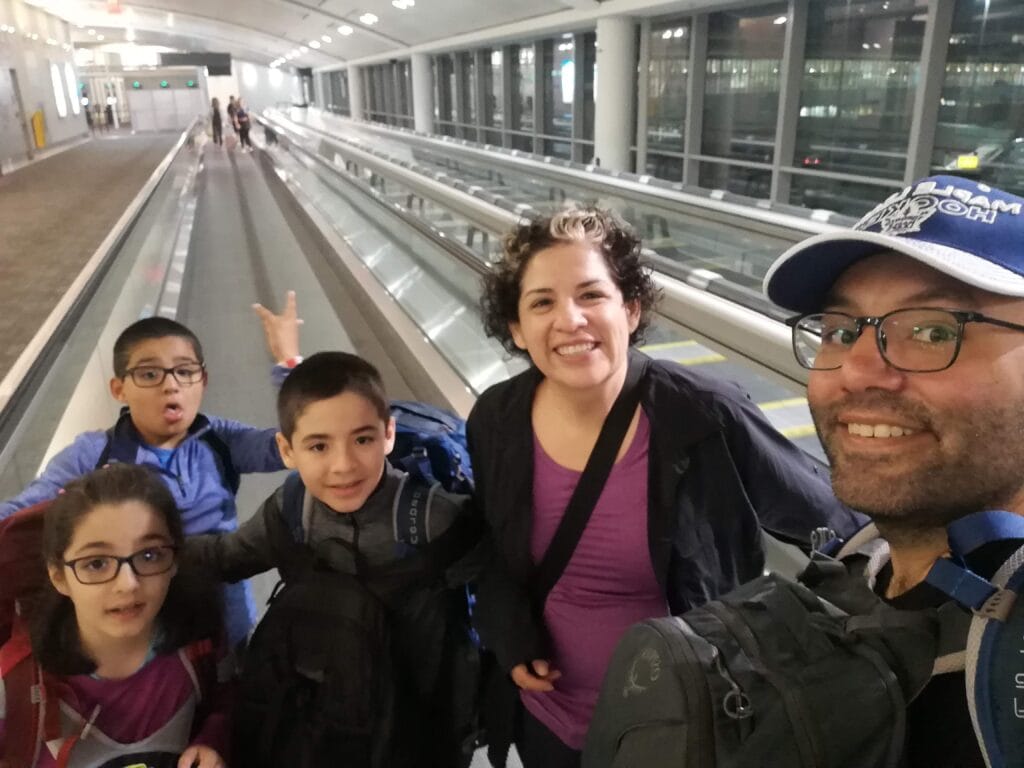 We left Toronto, and Tulum was the first stop on our year long adventure!