Approaching this year away I have to admit I really can't wait to not see winter. You see, I dislike winter. If it weren't for hockey, I think I'd hibernate and try to miss the whole season. Over the past few weeks we've been trying to get over the winter blahs by going out around the town and trying some different things.
Rose the Musical
Honestly, I didn't know what to expect. It was the first time we were taking the kids to a play, let alone a musical. From the moment we were taken into the town of Somewhere till the final curtain we were captured by the music, the characters and the story. The costumes and set design was very colourful, it was as if it were a cartoon turned into real life.
The adventure has Rose going through her world trying to figure out who she is and what is her place in it. While watching Rose I thought of my kids going on our adventure. Just like Rose they have a big world to conquer, and I hope they are fearless when they question it.
I'd have to say this is one of my favourite musicals and highly encourage you to see it. It definitely was a great day in Somewhere!
https://soulpepper.ca/performances/rose/6173
Toronto Light Festival
This was an amazing display of lights in the Distillery district. Kind of a two for one deal! Go see Rose, and then go see this amazing display of lights.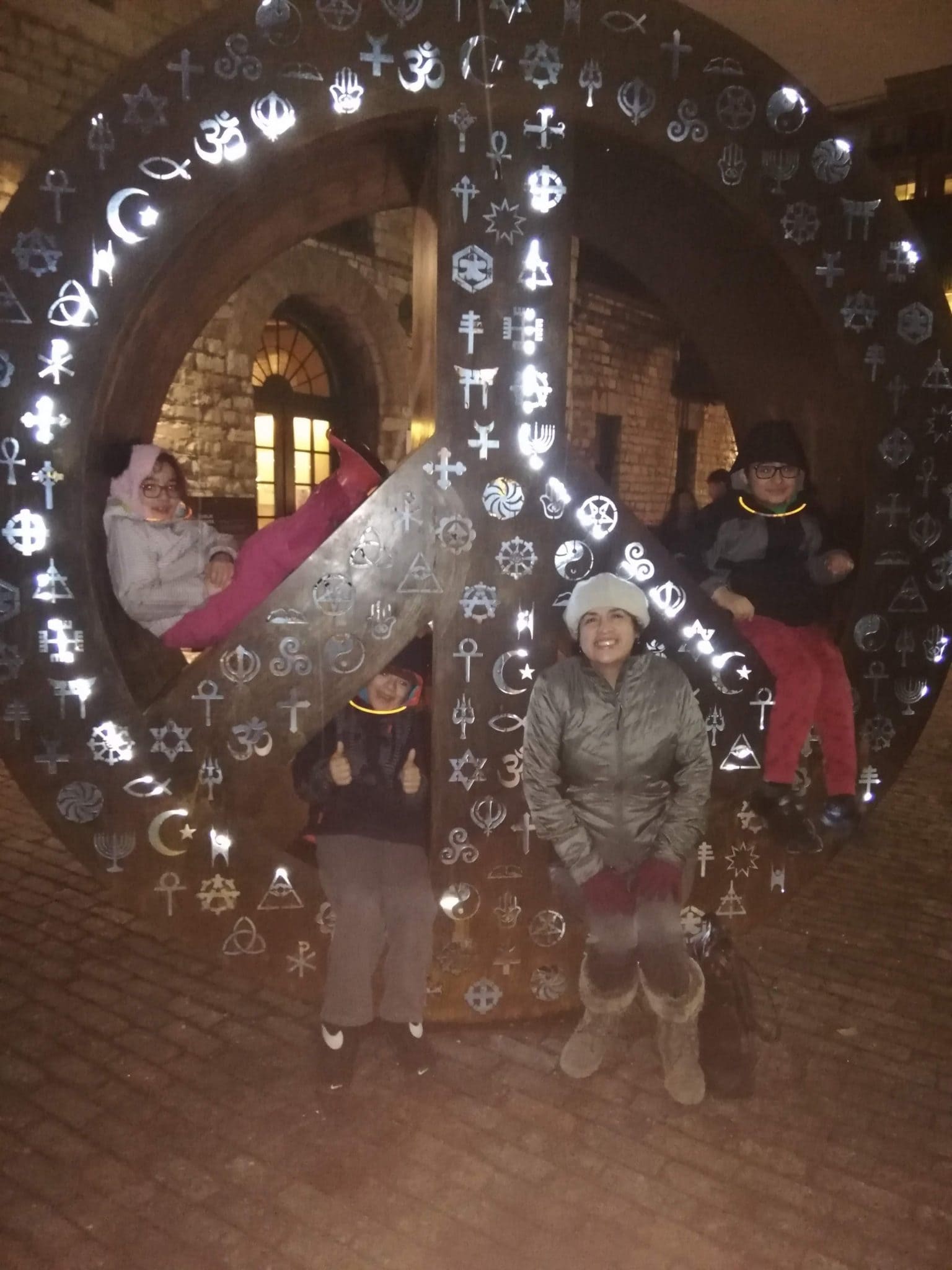 A visit from family
Last Saturday night, I went to the airport to pick up family. Charo's cousin, Susan, flew in from Mexico, while Charo's brother, Eduardo, flew in from Shanghai, China. Both arrived around the same time.

So what do you do when you fly in from such a distance? You go and eat of course! Whenever Eduardo's in town we seem to go out to a restaurant or two. He's a chef, and he does enjoy eating good food and sharing with us his experiences. If you never have gone out to dinner with a real foodie, I have to say it is quite the experience. You end up ordering almost the entire menu, and if you say you like something, more of it ends up being served!
On the menu tonight would be Chubbys Jamaican kitchen. I have never been to Jamaica, nor can I recall having Jamaican food so this was going to be a new experience.
Chubby's Jamaican Kitchen
The first thing that came out were the spicy Jerk chips. They were great! From the first taste I knew I was going to really enjoy this night. I put aside any Keto thoughts I had, and without any hesitation I dove into whatever came next.
Slow baked Jerk wings. Simply one of the best wings I've ever tasted. It had the right amount of spice to it. If you go to Chubby's this is a must have!
Curried Goat. I don't recall ever having goat before. If I did it truly did not taste anything like this. Once again fantastic! The goat was tender, and tasty.
Jerk Chicken. Very flavourful and tender. The only part of them menu that I did not enjoy was the slaw that came along with this.
For my first experience at Jamaican cuisine, I'd have to say Chubby's has set a high bar to match. I can't wait to go again.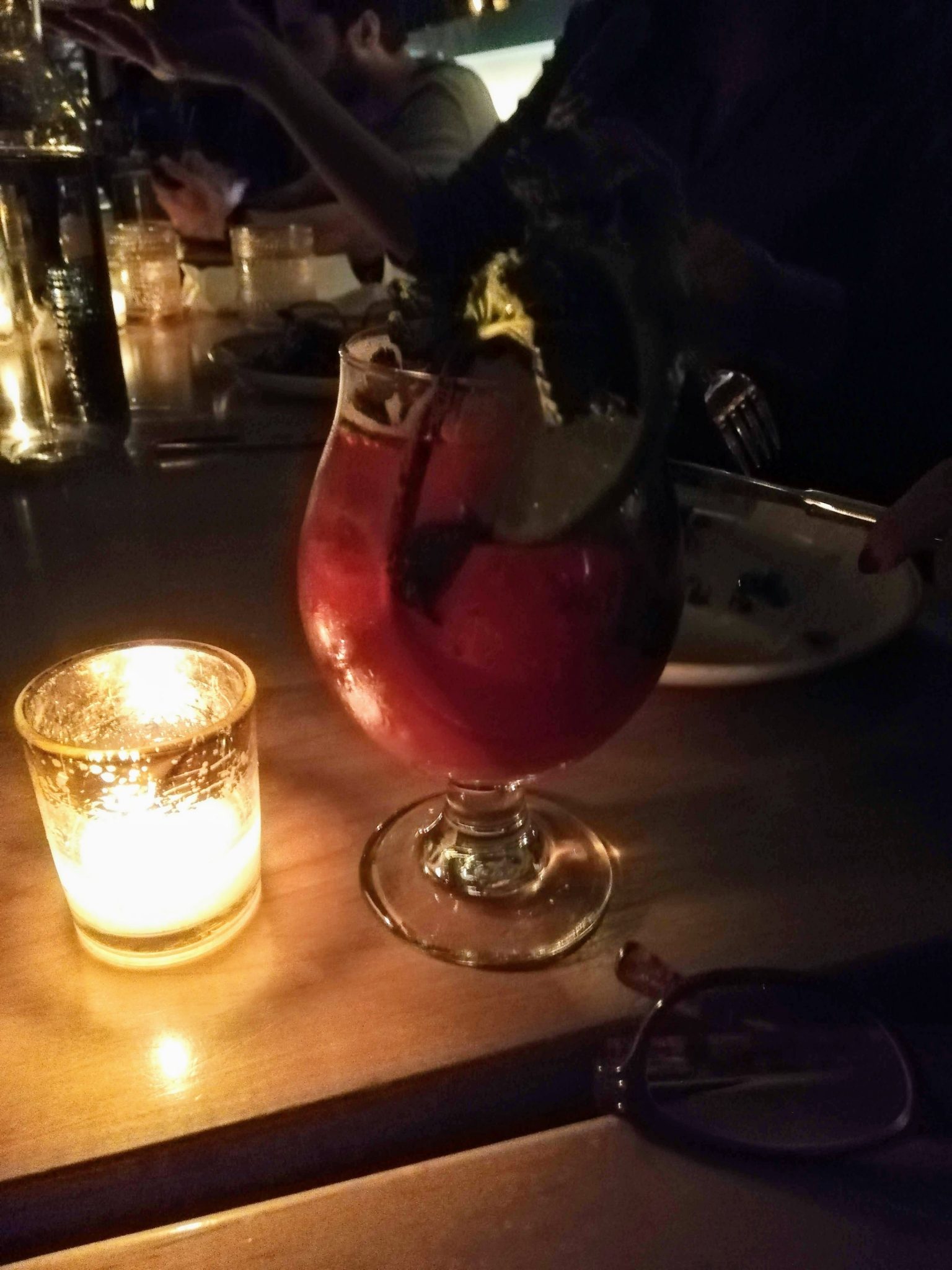 https://chubbysjamaican.com/
When we're gone I'm hoping to write about different places we go, experiences we have and the food we eat. If you think I should be including other details, please let me know.
Thanks for reading and happy adventuring!